Are you looking for Empowering Melinda Gates quotes to inspire and motivate you in life? Look no further. We have created a nice list of the most inspiring and motivating Melinda Gates quotes that will make you refocus your efforts on building a better life for yourself and the members of your circles. Read on to discover why Melinda Gates quotes should be at your fingertips if you want to lead a better life.
Who is Melinda Gates?
Born in 1964 as Melinda Ann French, Melinda French Gates or simply Melinda Gates is an American philanthropist, entrepreneur, business person, and global advocate for women and children's rights. She is a former computer expert and general manager of Microsoft.
In 2000, Melinda and her then-husband Bill Gates founded the Bill & Melinda Gates Foundation, one of the most prominent private charitable institutions in the world today. Melinda and Bill have been honored and recognized with presidential awards and other accolades. Although the two announced their divorce in 2021, they still remain co-chairs of the foundation.
The most important facts about Melinda Gates include the following;
Melinda Gates became an instant billionaire when Bill Gates gave her $2.4 billion worth of stock in May 2021.
She is one of the most powerful women in charity.
Her foundation aims at helping people lead healthy and productive lives but much of her efforts go to women's and girls' rights.
Her current efforts are now in Pivotal Ventures, an investment and incubation company that she founded to bridge the funding gap between female and male founders.
Memorable Melinda Gates Quotes
Memorable Melinda Gates Quotes About Empowerment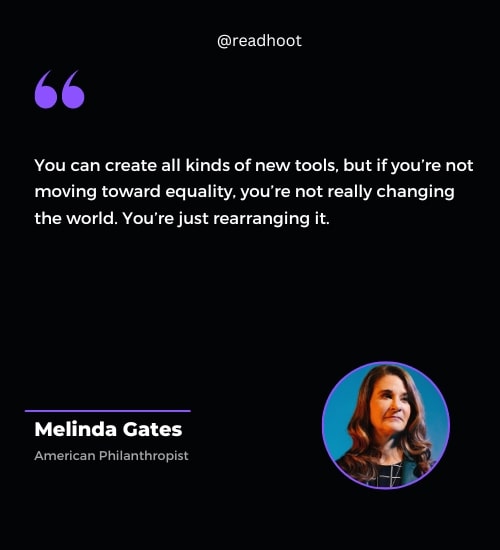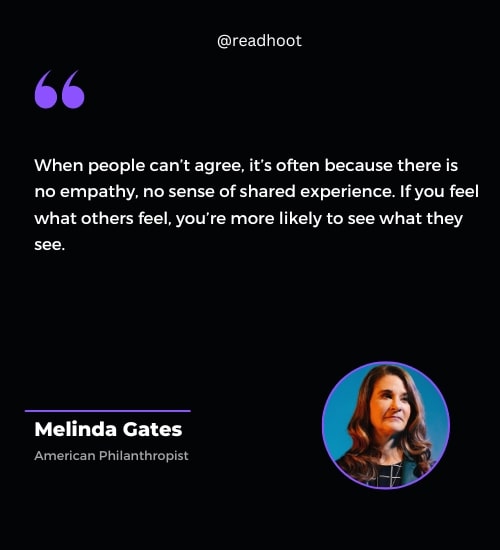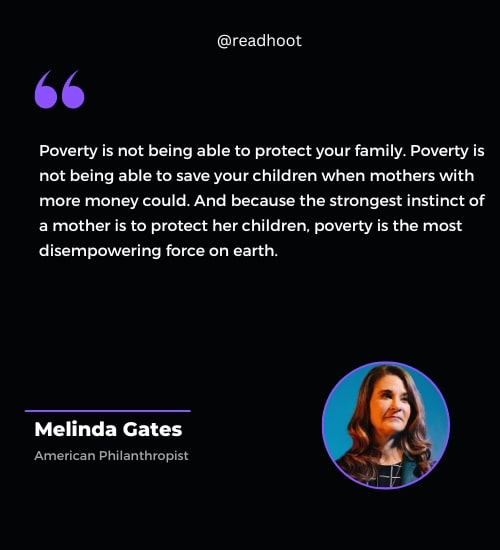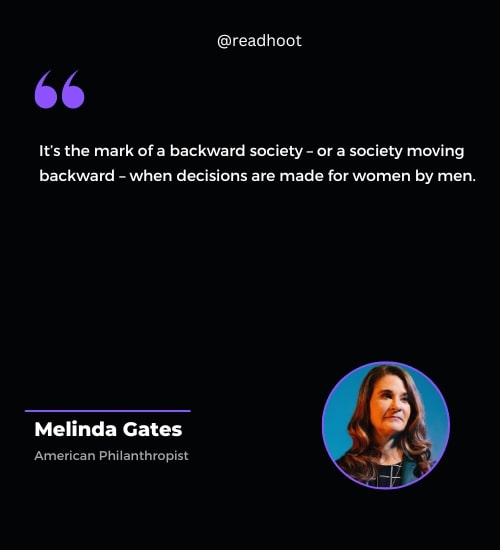 Melinda Gates Quotes on Women