A good quote can have multiple meanings, and that's certainly true with this collection of comfort zone quotes that will surely help you to step outside of comfort and into personal growth.
Have you ever thought that the world is moving and progressing but you are still here with the same mindset, why is this so? The answer is short because you are still in your comfort zone.
It is not easy to come out of your comfort zone and for that, you must have enough courage, a brave heart, and risk taker mind to overcome your fear.
It is said that life begins at the end of our comfort zone, so we must not be afraid to move forward toward our dreams and destinations.
A Comfort zone may give you less anxiety and comfortable life but it does not give you, the success, inspiration, motivation, and what you deserve.
You cannot achieve what you want by being inside your comfort zone, you must have to take risks and show some confidence in the opportunities that you only have had once in your life to prove yourself.
One step out of your comfort zone can change your whole life, read the depth guide on how to leave your comfort zone.
15 Top Comfort Zone Quotes to Inspire Your Journey
Sometimes, it's the simplest words that carry the most profound meaning. They remind us that life's most extraordinary experiences await us at the edge of our comfort zones. So, let these best comfort zone quotes inspire you to step out, take risks, and embrace the exhilarating unknown.
Quotes about Comfort Zone That Will Motivate You To Step Out
Following is the list of some comfort zone quotes that will make a positive impact on your life and change you positively. These comfort zone quotes that I have pulled up will inspire you and help you to unstuck from your comfort zone.
Get Out of Your Comfort Zone Quotes
Ah, the thrill of pushing beyond your limits! In this category, we present you with an array of quotes that serve as gentle reminders to embrace the discomfort and face your fears head-on.
These get out of your comfort zone quotes capture the true meaning of bravery and the excitement that comes from overcoming what once felt impossible.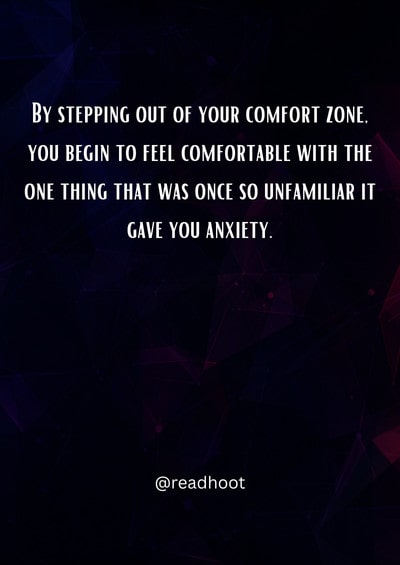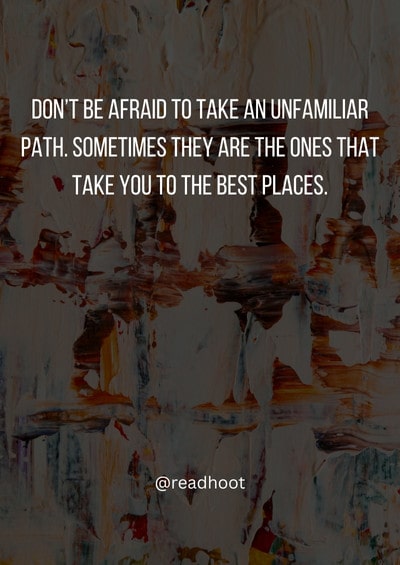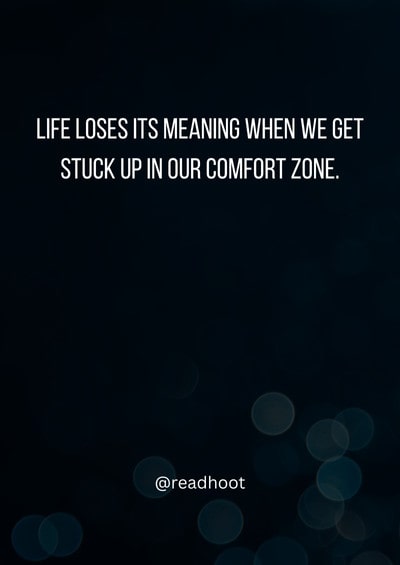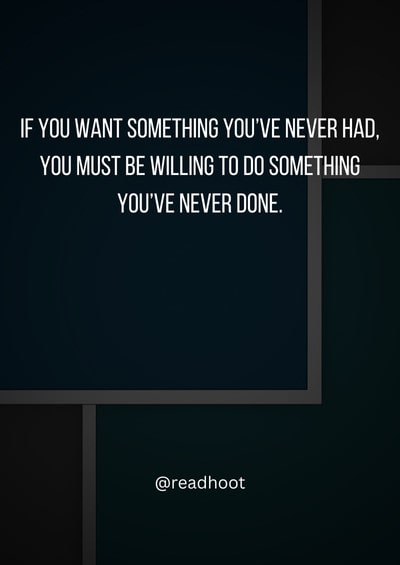 Step Out Your Comfort Zone Quotes
In this collection, we present quotes that encourage you to break free from the familiar and embrace the thrill of the unknown. These quotes about step out your comfort zone remind us that genuine growth and personal transformation lie beyond the limits of our knowledge.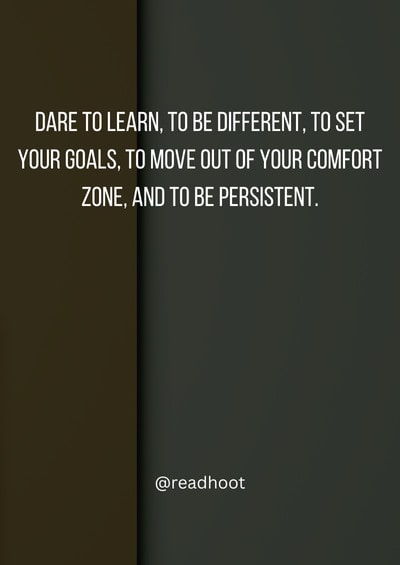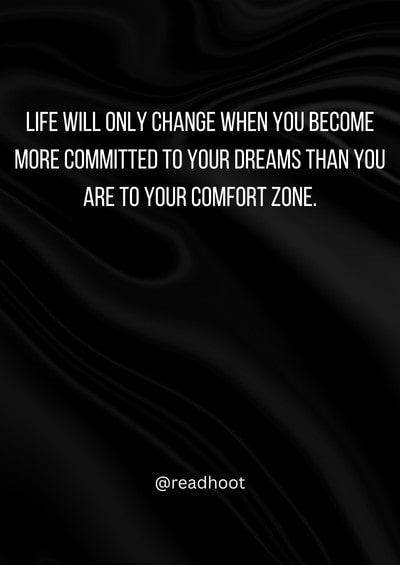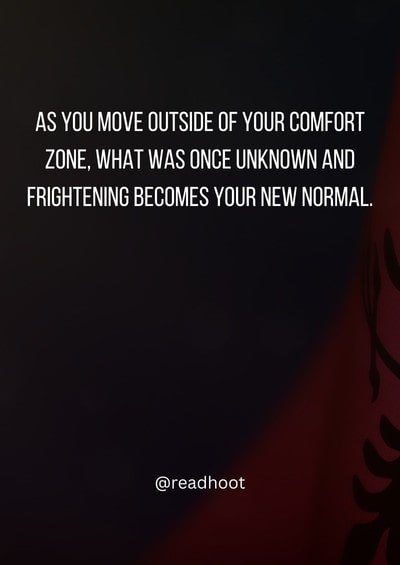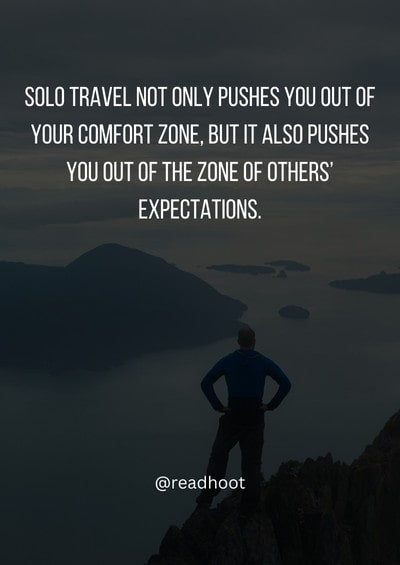 Leaving Comfort Zone Quotes
Leaving behind the cozy nest of our comfort zone is a transformative act of bravery. These leaving comfort zone quotes highlight the importance of embracing uncertainty and taking risks.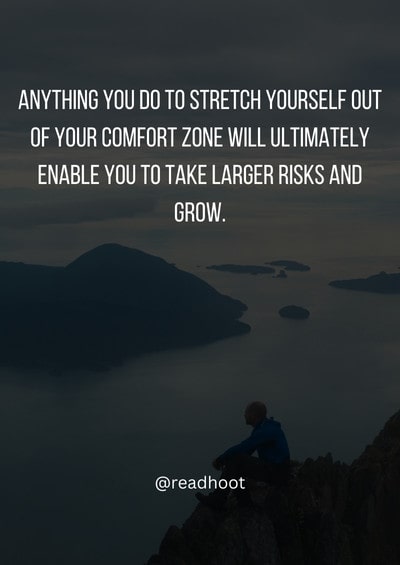 Did these Comfort Zone Quotes Inspired you?
Did you find these Comfort Zone Quotes Helpful? Did they ignite a spark within you, urging you to break free from the cozy confines of your comfort zone?
We hope that through these words, we have inspired you to embrace discomfort, take risks, and embark on a journey of personal growth and self-discovery.
So, dear reader, we invite you to share your thoughts and experiences with us. Have you taken the leap? What challenges did you face? What remarkable rewards did you reap?
We would love to hear your stories, for they inspire and empower others to embrace their own discomfort and embark on their unique journeys.
In the end, it's not about eliminating all comfort from our lives but rather expanding our comfort zone to encompass the extraordinary.
Read Next: