In a world where we are constantly bombarded with negative news and stressful situations, it can be difficult to maintain a positive outlook on life. Refer to this guide about Positivity Is Not Magic. It's Science.
However, by incorporating Positivity quotes into our daily routines, we can shift our mindset and improve our mental well-being. Positive quotes can help to inspire, motivate, and uplift us, providing a new perspective on life and helping us to achieve our goals and dreams.
In this article, we will explore some of the best positive quotes that can help to improve your outlook on life and provide you with the inspiration you need to succeed.
These quotes are more than simply words; they capture the essence of hope and optimism. And I am confident that by reading and reflecting on these quotes, you will find the courage to confront any challenge with a smile. Whether you're looking for a pick-me-up or seeking to make a difference in the world, this article is for you. Let's dive in and start spreading positivity!
Top 5 Be Positive Quotes To Motivate and Energize You
These be positive quotes are wise and inspiring words that can help you stay motivated and optimistic even when times get tough.
Whether you're dealing with a challenging work situation, a personal setback, or simply feeling overwhelmed, these quotes can provide the inspiration and motivation you need to keep pushing forward. So, let's dive in and discover the power of positivity!
1. Believe you can, and you're halfway there. – Theodore Roosevelt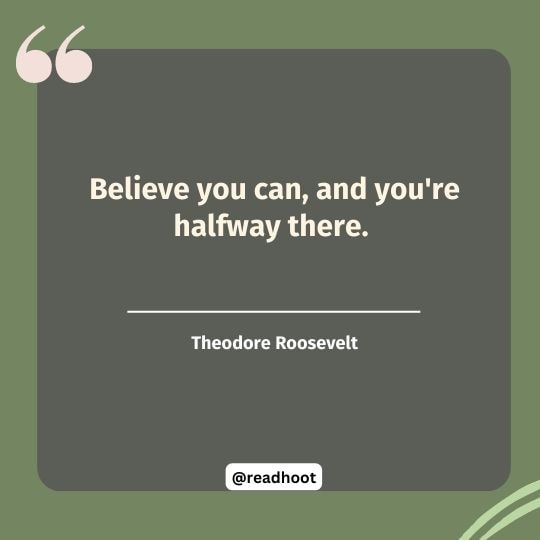 This quote by former US President Theodore Roosevelt highlights the importance of believing in yourself. It explains that if you have confidence and belief in yourself, you can achieve great things.
2. The only way to do great work is to love what you do. – Steve Jobs
This quote by the late Steve Jobs, co-founder of Apple, emphasizes the importance of finding your passion in life. It highlights that if you love what you do, you will do great work and find success.
3. Success is not final, and failure is not fatal: It is the courage to continue that counts. – Winston Churchill
One of my favorite quotes by former British Prime Minister Winston Churchill explains the importance of resilience in the face of adversity. It highlights that even when you experience failure, it is not the end, and what matters is having the courage to keep going.
4. Happiness is not something ready-made. It comes from your own actions. – Dalai Lama
This quote by the Dalai Lama emphasizes that happiness is not something that can be given to you; it is something that you must create for yourself. It highlights that happiness is a choice that you make, and it comes from the actions that you take.
5. You are never too old to set another goal or to dream a new dream. – C.S. Lewis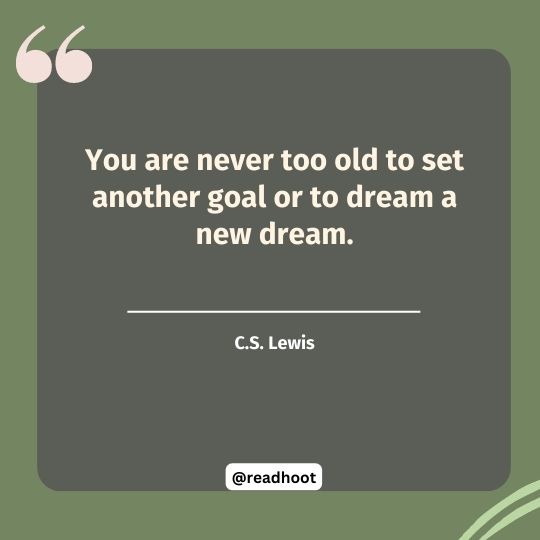 The very famous quote by the famous author C.S. Lewis emphasizes that it is never too late to pursue your dreams and goals in life. It highlights that no matter how old you are, you can always set new goals and pursue new dreams.
Positive Life Quotes That Make you Think
Have you ever had a day where nothing seemed to go right? Where it felt like the weight of the world was on your shoulders and you just couldn't catch a break? I've certainly been there, and I know how hard it can be to stay positive and focused during those tough times.
That's why I've come to appreciate the power of positive life quotes. They may seem simple on the surface, but these uplifting quotes of wisdom have a way of reminding us to keep pushing forward, even when things seem bleak.
Whether you're dealing with a difficult situation or just looking for a little extra motivation, I hope these positive life quotes will help you stay positive and focused on the good things in life. So, let's get started!
Positive Quotes on Success
There have been times when it seemed like success was just out of reach, no matter how hard I worked or how much I tried. It's normal and you just need an extra push to go forward. That's why I've collected these positive quotes on success.
These powerful quotes have a way of reminding us to keep pushing forward, even when the road to success seems long and difficult. These positive quotes on success can inspire you to believe in yourselves, to set ambitious goals, and to work tirelessly toward achieving them.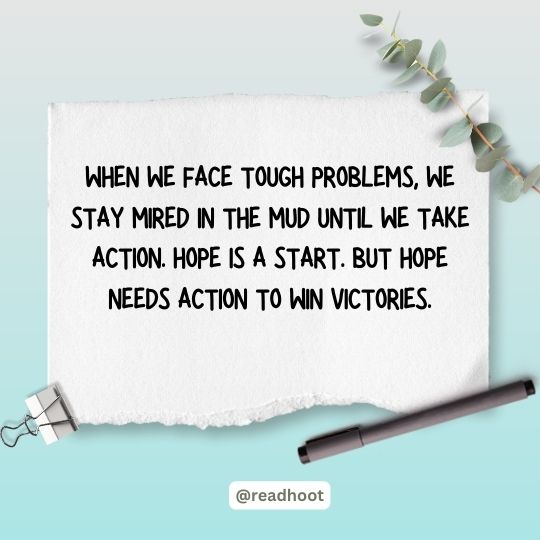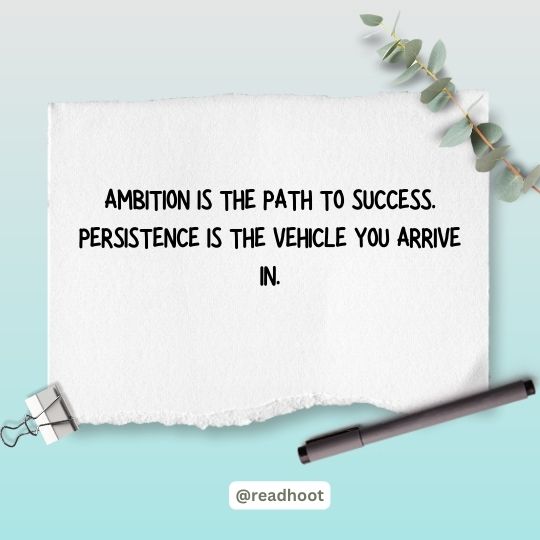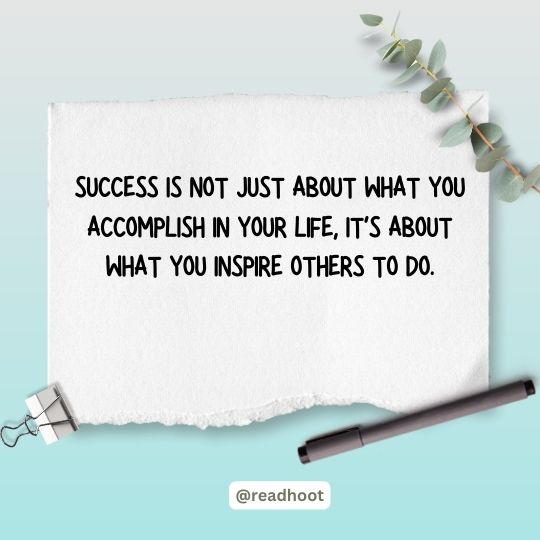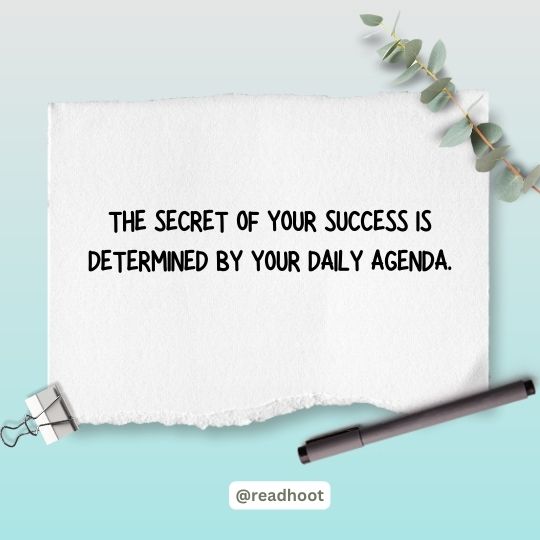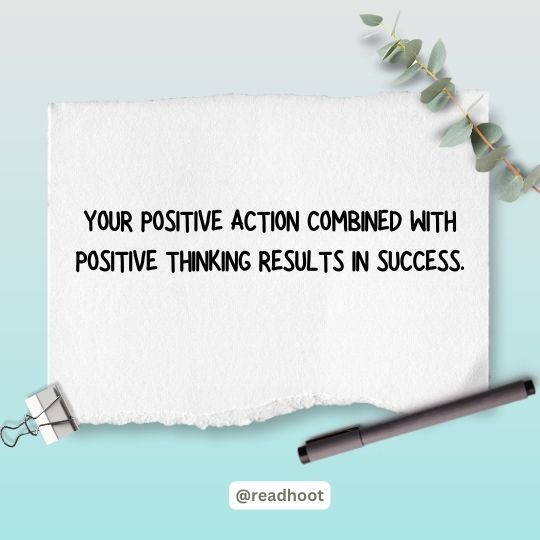 Positive Quotes for the Day
Have you ever woken up feeling less than enthusiastic about the day ahead? Perhaps you had a rough night, or whatever the reason, it's not uncommon to start the day feeling a little down.
Below, I want to share with you some of my favorite positive quotes for the day and explore why they're so effective at setting the tone for a successful day. Whether you're looking to improve your mood, increase your productivity, or simply start your day off on the right foot, these positive quotes for the day can help you feel more motivated.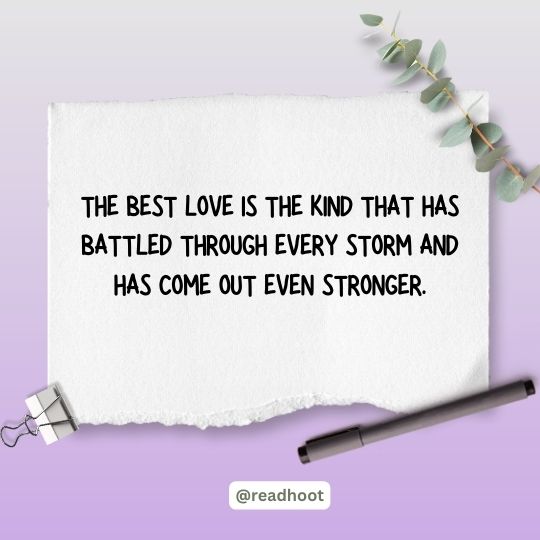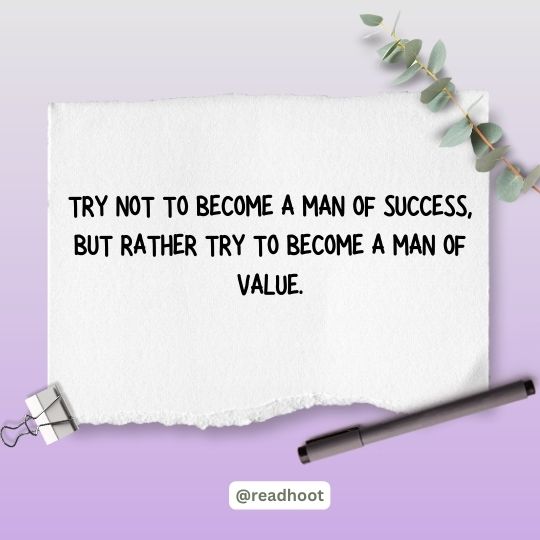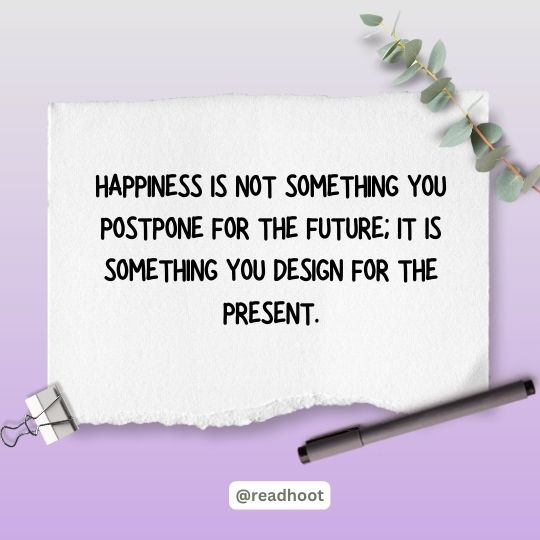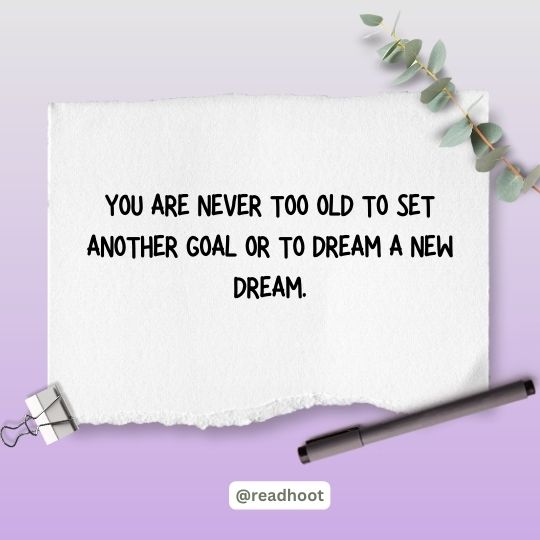 Positive Quotes for Work
Work can often feel like an uphill battle, with endless to-do lists and deadlines looming on the horizon. But sometimes, a few words of inspiration can make all the difference in helping us push through and achieve our goals, read on these positivity quotes for work and get inspired.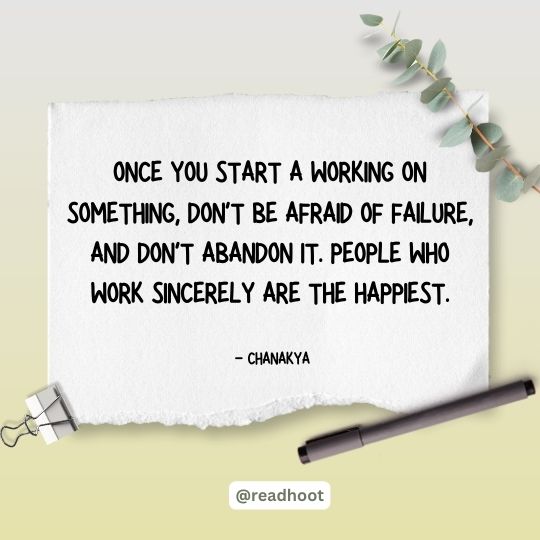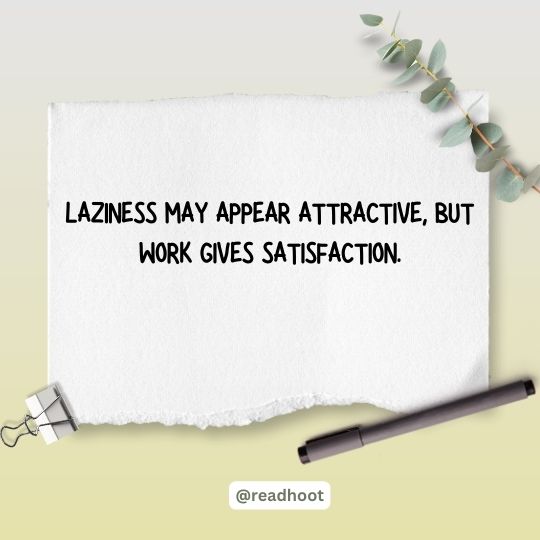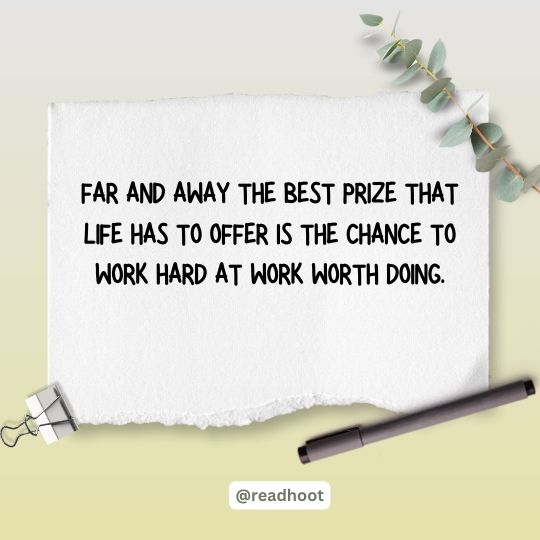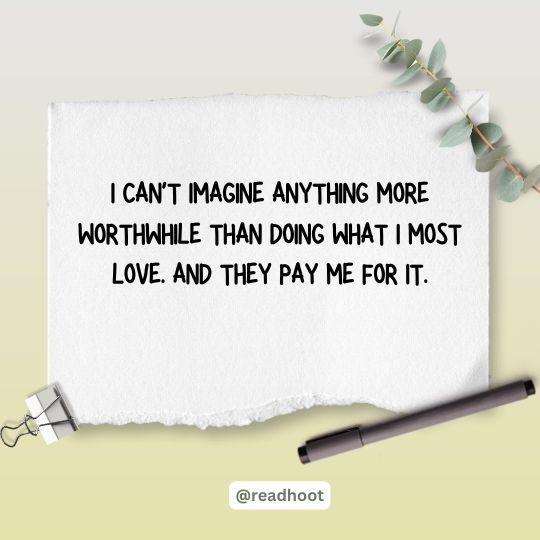 Positive quotes for Students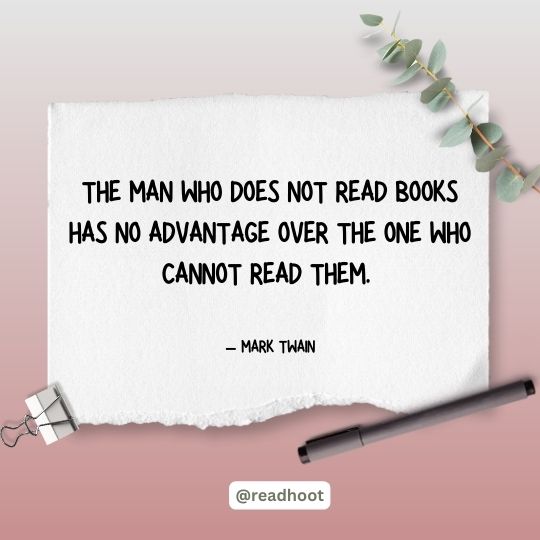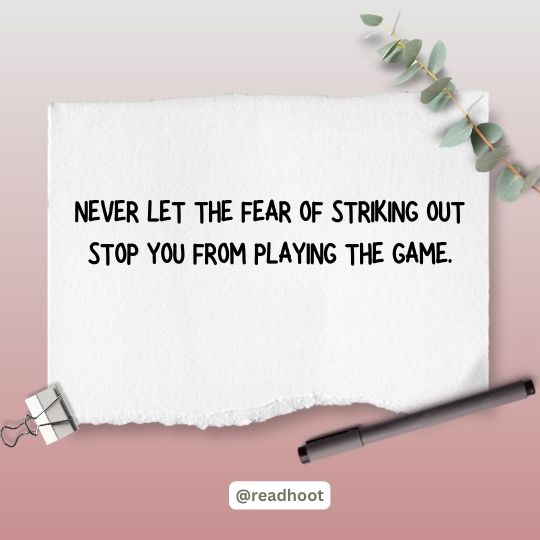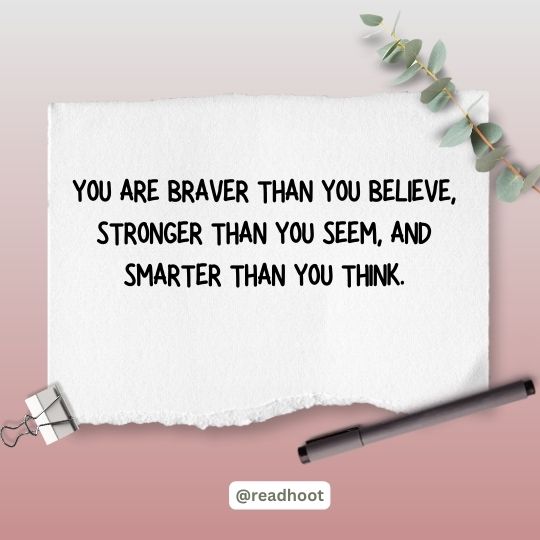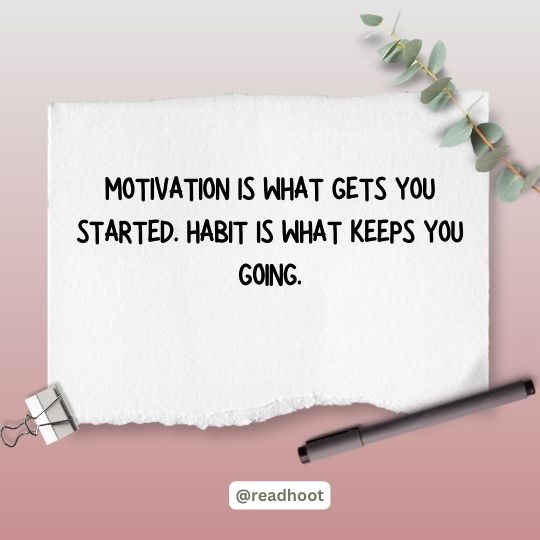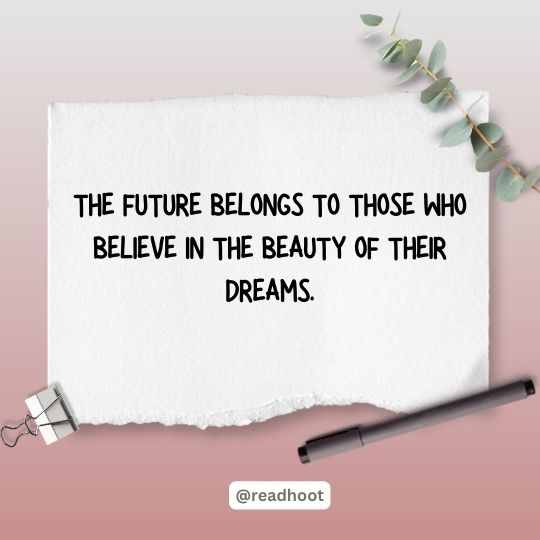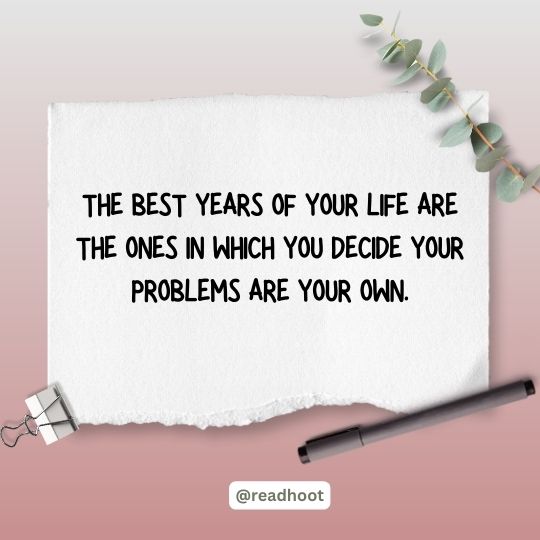 Stay Positive Quotes
Positive Quotes on Love
Wrapping Up:
In conclusion, positive quotes can be a great resource for inspiring and motivating us to live our best lives. They can help us cultivate a positive mindset, build resilience, and stay focused on our goals, even in the face of adversity.
By weaving positive quotes into our daily lives, we can improve our overall well-being and increase our chances of success.
As you go about your day, take some time to reflect on these positive quotes and how they resonate with you. Remember that a positive mindset is a choice, and one that you can make every day.
By staying focused on the positive and seeking out inspiration and motivation wherever you can find it, you can build a more fulfilling and successful life.
So the next time you're feeling down or discouraged, turn to these positive quotes and let them guide you toward a brighter, more positive future.
I hope these words help you end your article on a positive note and inspire your readers to embrace positivity in their daily lives!
How to Cultivate a Positive Attitude
Having a positive attitude can make all the difference in your life. Cultivating a positive attitude isn't always easy, but it's definitely worth the effort. If you're looking to boost your own positivity, here are some tips that have worked for me:
Practice gratitude:
One of the simplest ways to cultivate a positive attitude is to focus on what you're grateful for. Take a few moments each day to reflect on the things in your life that you appreciate, from your loved ones to your favorite hobbies.
When I find myself getting bogged down by negative thoughts, I try to focus on the things in my life that I'm grateful for. This can be something as simple as a sunny day or a kind gesture from a friend. You can also enjoy our article on gratitude quotes.
Challenge negative thoughts:
Negative thoughts can be tough to shake, but I've found that challenging them can help me shift my mindset. Whenever I catch myself thinking negatively, I try to counteract it with positive affirmations or by thinking about the situation in a different light.
Surround yourself with positivity:
The people and things we surround ourselves with can have a big impact on our attitude. I try to spend time with people who are positive, supportive, and uplifting, and I also make sure my environment is filled with things that inspire and motivate me.
Take care of your physical and mental health:
Our physical and mental health can also play a big role in our attitude. For me, getting enough sleep, exercising regularly, and engaging in stress-reducing activities like yoga and meditation have been key to feeling more positive.
Set positive goals:
Setting positive goals can give us something to work toward and help us stay motivated. I try to choose goals that are meaningful to me and focus on the positive steps I can take to achieve them.
By practicing these tips in my daily life, I've been able to cultivate a more positive attitude and enjoy the many benefits that come with it. Remember, cultivating a positive attitude is a choice, and one that you can make every day!
With a little effort and some practice, you can start to shift your mindset and embrace a more positive outlook on life!