In our fast-paced world, it's easy to get distracted and lose focus on our goals. Whether it's checking our phones, scrolling through social media, or simply feeling overwhelmed by the sheer volume of tasks on our to-do lists, it can be difficult to stay on track and achieve what we set out to do.
Read More: Productivity Quotes To Kick-start Your Day
One way to combat this problem is by focusing on yourself. Also, these powerful focus quotes and phrases can inspire and motivate us to stay focused on our goals. As someone who has struggled with focus in the past, I can attest to the power of focus quotes and their ability to keep me on track. You will also enjoy our article on Love yourself quotes that celebrate the greatness in you.
Although, everyone can learn to stay focused and achieve their goals with a little determination and dedication.
Focus Quotes To Help You Stay on Track
One of my favorite focus quotes is "The successful warrior is the average man, with laser-like focus," by Bruce Lee. This quote reminds me that focus is the key to success, and that even an average person can achieve great things with the right mindset.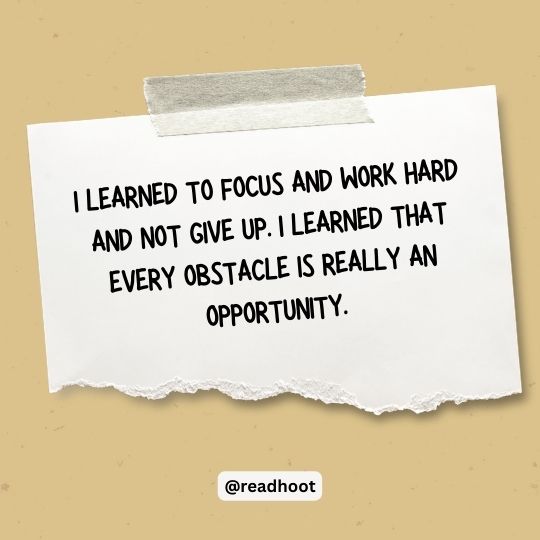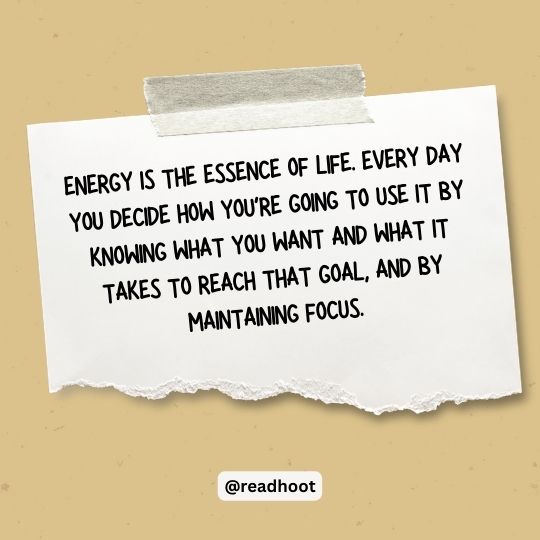 Focus On Your Goal Quotes
Have you ever felt like you're working hard, but not making progress? Maybe you have a big dream, but you're struggling to make it a reality.
It's easy to get distracted and lose sight of our goals, especially in today's fast-paced world. But staying focused on our goals is crucial if we want to achieve success.
These focus on your goal quotes are powerful reminders to keep our eyes on the prize and stay focused on what we want to achieve.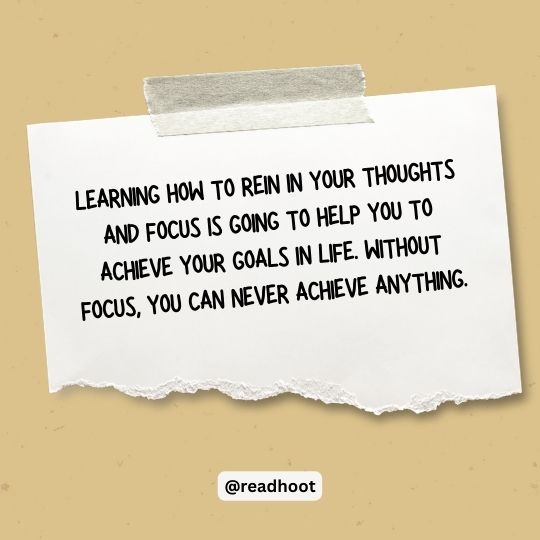 Stay Focused Quotes That Will Inspire You
Focus On the Good quotes
Focus On the Positive quotes
Here are Some Key Methods that you can use to Stay Focused:
Set clear goals: When you have a clear vision of what you want to accomplish, you can direct your energy and attention toward that goal. Make a list of your goals and a strategy for how you want to achieve them. This will help you be motivated and focused on your goals.
Minimize distractions: Turn off your phone or email notifications, put on some headphones, or locate a quiet place to work. Remove anything that is unnecessary. This will help you in staying focused and complete the task.
Prioritize your tasks: Decide what is most important and prioritize those tasks. Then proceed to less important tasks. This will help you to stay focused and do the most critical tasks efficiently and quickly.
Take small breaks: Taking small breaks every hour or so might help you focus and freshen your thoughts. Try going for a walk, stretching, or simply resting your eyes for a few minutes.
Be mindful of your thoughts and emotions: It is easy to lose concentration when you are feeling overwhelmed or stressed. Relax by taking a deep breath.
Focusing gets easier with time and experience, and your ability to concentrate improves, leading to better success in all aspects of your life.