Martin Luther King Jr. was a visionary leader and a symbol of hope for millions of people around the world. His quotes continue to inspire us, challenge us, and remind us of the power of love, justice, and non-violence. His speeches and writings are a testament to his unwavering commitment to social justice and equality.
Whenever I feel discouraged or hopeless, I turn to Martin Luther King Jr. quotes for guidance and inspiration. His message of hope, courage, and resilience is just as relevant today as it was over 50 years ago.
Read Also: 90+ Abraham Lincoln Quotes That Will Change the Way You See the World
In this article, I want to share some of my favorite Martin Luther King Jr. quotes and explore what they can teach us about leadership, courage, and the pursuit of justice.
I have organized Martin Luther King quotes into the following categories:
Famous Martin Luther King Quotes
MLK quotes about Love
MLK quotes about Justice
Who is Martin Luther King Jr quotes:
Martin Luther King Jr. was a Baptist preacher and civil rights campaigner in the mid-20th century. He is well known for his contribution to civil rights development through nonviolent civil disobedience based on his Christian views.
Here are some facts about MLK:
MLK was born in 1929 in Atlanta, Georgia, and attended Morehouse College, Crozer Theological Seminary, and Boston University.
At the age of 25, he was elected as a Baptist minister. Following Rosa Parks' imprisonment in 1955. He spearheaded the Montgomery bus boycott, a protest against the racial segregation of public buses in Montgomery, Alabama.
MLK helped form the Southern Christian Leadership Conference (SCLC) in 1957, an organization aimed at providing leadership for the Southern Civil Rights Movement.
King led the March on Washington for Jobs and Freedom in 1963, during which he made his iconic "I Have a Dream" speech.
In 1964, King was awarded the Nobel Peace Prize.
MLK was assassinated on April 4, 1968, at the age of 39 while standing on the balcony of his hotel room in Memphis, Tennessee.
He was involved in the Civil Rights Movement, working with Maya Angelou and Malcolm X.
Most Memorable Quotes of Martin Luther King Jr.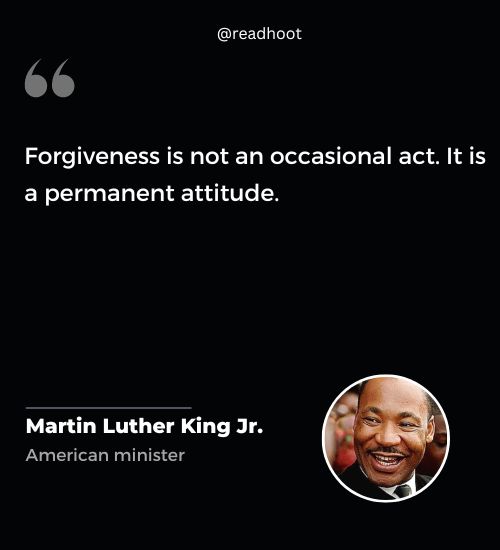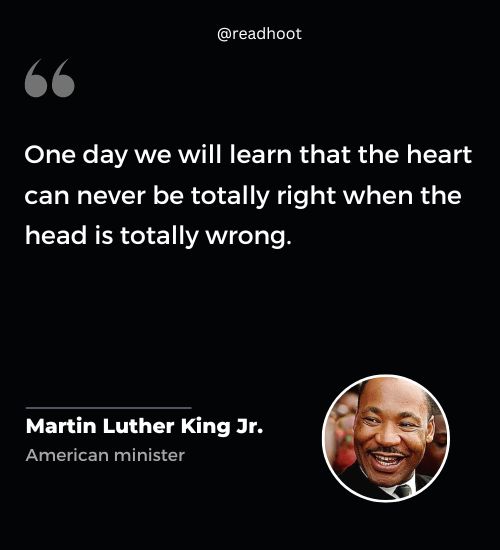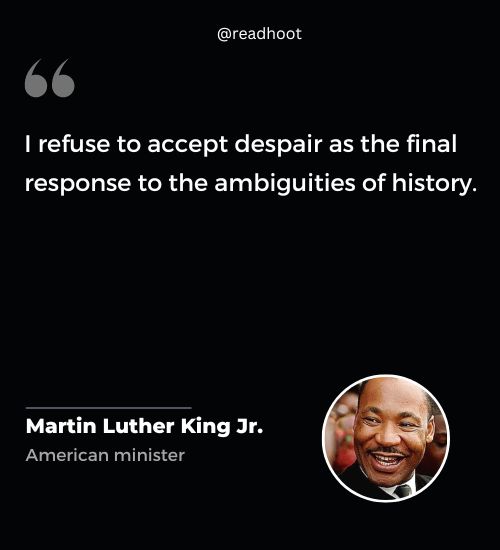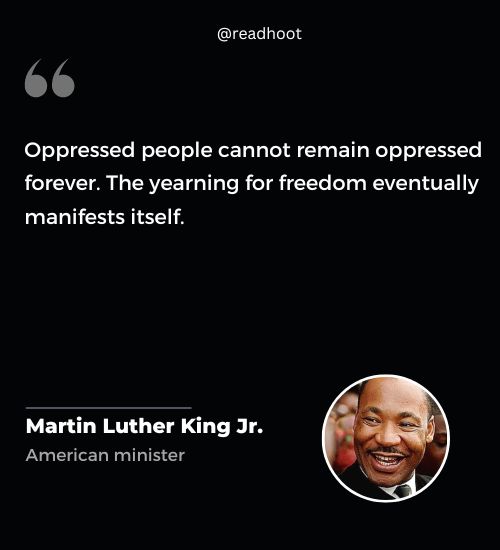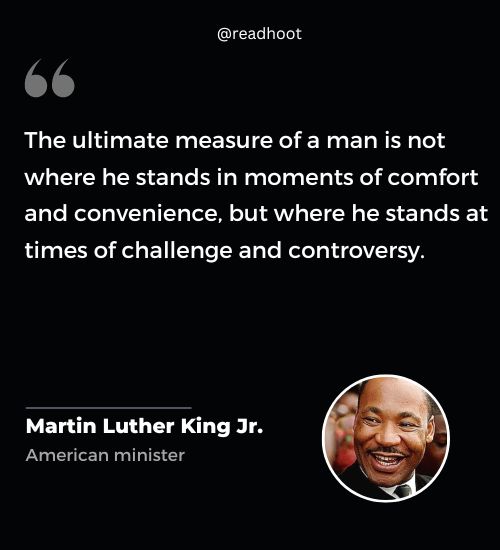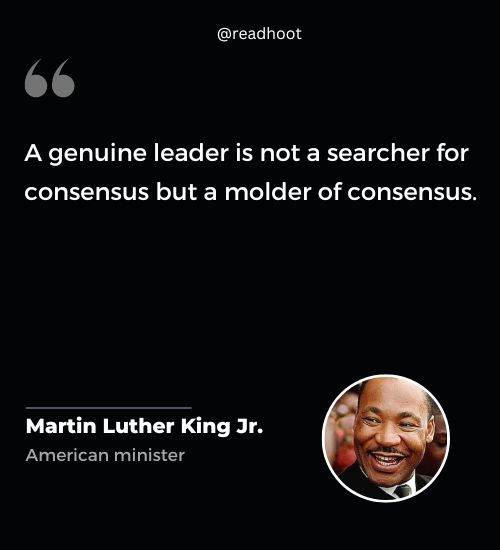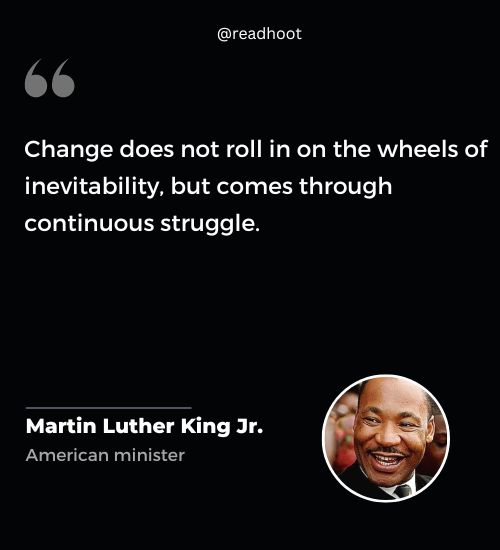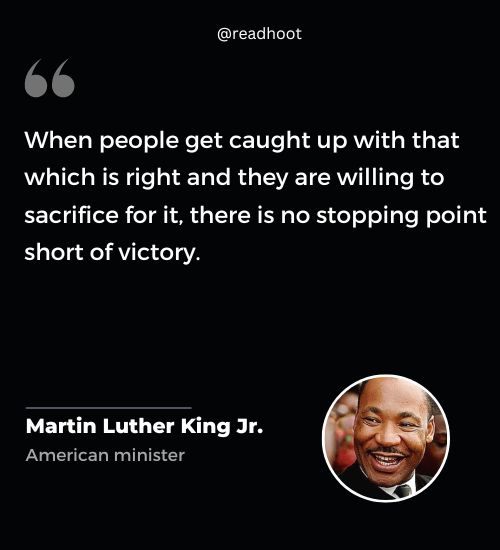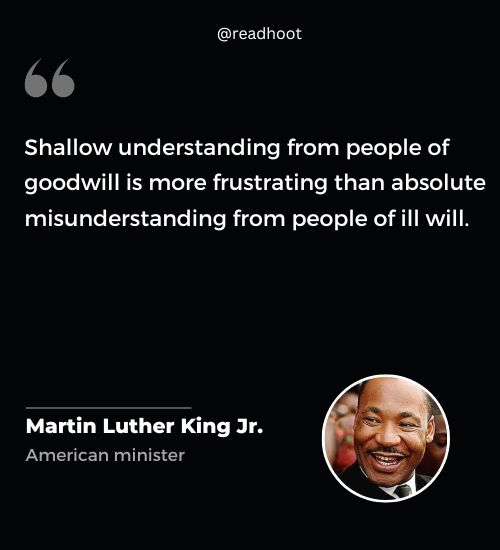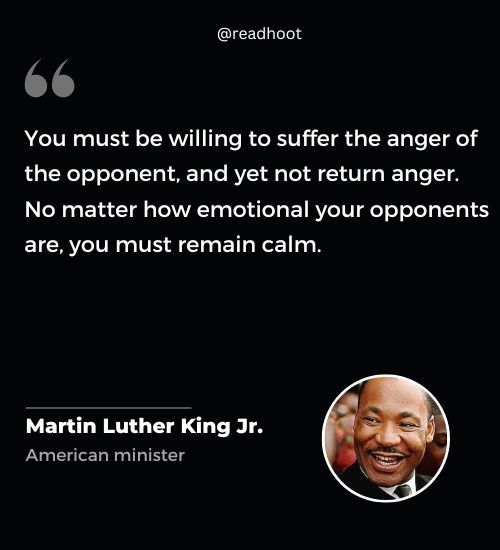 MLK Quotes About Love
MLK Quotes About Justice