Are you feeling overwhelmed, stressed, or just in need of some TLC? Look no further than our list of the best self-care books to help you prioritize your mental and emotional health.
Whether you're seeking mindfulness practices, stress management strategies, or inspiration for self-love and acceptance, these books offer practical advice and empowering insights to help you create a life you love.
Read More: Self-Esteem Books to Read: Must-Read for Personal Growth
From holistic wellness to spiritual growth, there's something for everyone on this reading list. So sit back, relax, and discover the transformative power of self-care through the pages of these essential books.
Best Self-Help Books You Ought to Read
How can you achieve your goals and dreams? We have a list of good reads that offer excellent and effective guidance that you can emulate to get amazing transformations in your life. As we grow, we can get a better perception of who we are.
1. The Subtle Art of Not Giving a F*ck
The Subtle Art of Not Giving a F*uck, authored by Mark Manson a popular blogger with the intention to flout the norm of trying to maintain being positive always. But rather encourage you to focus on realizing what is worth caring about and adjusting your attitude based on your goals to become a genuine, happy person.
For those who are attempting to live the perfect life with great expectations and it does not seek to work smoothly, the author enlightens us that, it is okay. What you need to do is be honest with yourself and stay woke for things do not always go as per the plan.
Why this masterpiece is a must-read?
This is a must-read for anyone who wants to improve their mindset and approach to life, and who is willing to embrace discomfort and uncertainty in the pursuit of personal growth.
It is a book that encourages readers to let go of the need to constantly seek approval and validation from others, and instead focus on what truly matters in life.
Through practical advice, real-life examples, and a humorous writing style, the author challenges readers to confront uncomfortable truths, take responsibility for their own lives, and embrace their flaws and imperfections.
2. Atomic Habits
The Book explains how small undetectable behavior can help you as a reader, reach your full potential by working on your daily habits.
Atomic Habits, authored by James Clear provides effective step-by-step instructions on how you can enhance your everyday life by studying and forming tremendous actions and breaking the ones that cause unsatisfactory performance.
Why you should read this book?
If you want to upgrade your time management skills or become an exceptional version of yourself, you need to grab and take a glance over this book.
Any smart educator will tell you it takes hard work and sacrifice to achieve a great victory in life and also in the class. With an abundance of real samples, the reader can develop a system of change using James Clear's proposals and motivational writing.
3. How to Win Friends and Influence People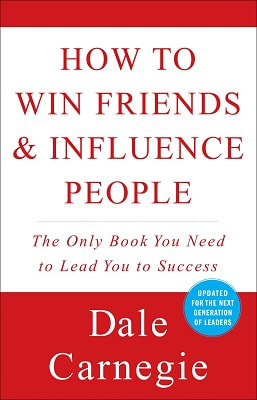 This book has surpassed 700,000 ratings. How To Win Friends & Influence People, written by Dale Carnegie is the best self-help book according to good-read subscribers. The book has made over 15 million sold copies since its initial publication day, 1936. Carnegie includes thoroughly examined principles for both personal and professional utilization.
Why you should read this book?
There are six principles that the narrator uses to help you tackle relationships properly. The addition of twelve tips for people to understand your way of reasoning to aid win others over.
It gets better with nine more fundamentals to assist you to be a likable individual and also, being a firm support system to others. The number of lessons you learn from this book is countless.
4. The Life-Changing Magic of Tidying Up
The Life-Changing Magic of Tidying Up, authored by Marie Kondo offers us approaches on cleaning, including the impression of only keeping items sparkling.
The book has also been interpreted as a Netflix series named 'Tidying Up with Marie Kondo" for those who would rather watch than study. It is also the most influential book of the as we are told by CNN.
Why you should read this book?
For those looking for strategies to have an orderly office or house, reading this book will help you achieve a spotless and brand-new-looking home.
Once you organize your room decently, there will be no hustle of repeating what most people see as a back-breaking process. The Marie Kondo methodology has a category-by-category format leading to long-lasting results.
5. You are a Badass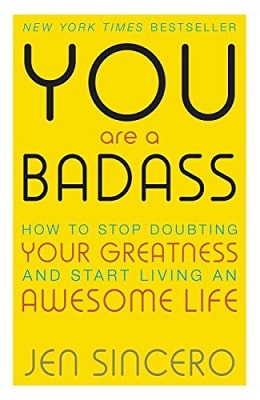 This best-selling book adopts short, interesting stories and exercises to guide readers break down mental barriers that prevent them from reaching desired goals.
You are a Badass, authored by Jen Sincero is an inspirational motivational, and hilarious read that aims to instill self-confidence and leave you feeling rejuvenated and ready to accomplish anything.
The key benefits of reading this book?
It is a good book because it points out all mistakes connected to our daily routine. Jen also, stresses doing what you want and not allowing other people to dictate what you are supposed to be doing.
The book's intention is to support you in identifying and making modifications to self-sabotaging assumptions that can stop you from reaching your destiny. Lastly, the reader can be in a position to take exciting risks by overcoming past fears.
6. Quiet: The Power of Introverts in a World That Can't Stop Talking
There are two categories of people: Introverts and extroverts. If you are an introvert, we can both agree on how widely people tend to overlook and underappreciate us while highly regarding extroverts.
Quiet, authored by Susan Cain proves how we can combine extrovert and introvert power and the positive outcome which is cooperation. Cains' book has made a lot of people feel heard and appreciated for the first time.
Introverts are perceived as socially awkward and shy away from leadership. The author, however, demonstrates that extrovert leaders have their downfalls as well.
Why you should read this book?
It is vital to recognize the differences between the two temperaments, and most importantly why we should come to an agreement with family, friends, and the general public.
Extroverted characters enjoy loud noise while introverts tend to be sensitive and retreat when exposed to stressful environments. Using techniques such as recognition, cooperation, and efficient communication as manifested in this book will help both groups thrive.
7. Daring Greatly
Based on a thorough examination, that is, 12 years of research, Daring Greatly encourages you to embrace vulnerability as a strength, not a failure. What counts in this life is your ability to strive valiantly not the criticism.
Brene Brown the author of this book, shuns the cultural myth that defenselessness is a weakness and argues that it helps measure courage.
Why you should read this book?
If you are wondering how you can live in a supportive world, reading this book tutors you to have a deeper knowledge of yourself and to face your shortcomings bravely.
The book has anecdotes and adequate examples that portray how vulnerability can open new routes to bravery, unity, and creativity.
After understanding and accepting that, the reader will no longer have regrets whether in relationships, during official meetings, or when sorting out family disagreements.
To Sum It Up
The books listed here act as a smart guide to enable you to attain commendable transformations in life.
The reason why we suggest this is because the books have been written by experts in this field all you need is to imitate the art as displayed. When you hear the word 'self-help', maybe the idea that comes to mind is cheesy lectures and unreasonable advice.
However, these books actually offer modern approaches for readers to examine habit-building, and emotional growth and also gain further understanding of the world.