Self-compassion, Self-respect, and self-love are among the various words we use to describe ourselves. But today we will talk about Self-esteem which is how we value and regard ourselves and Self-worth is recognizing oneself. We are currently living in a generation of confidence and communication. This is why you should have knowledge of how you portray yourself in the world for it also impacts other people.
Read More: Self-Help Books to Help You Create a Life You Love
Thanks to the present-day advancements in science and literature, you can now get the right answers to self-reliance and your inner self. People tend to be attracted by those who are self-determined composed and towards their purpose.
This article has a set of self-books and related topics that are practical and evidence-based. The books also provide you with effective methods you can implement in your daily activities. It is good to increase compassion and kindness in your own life and seek guidance from these books so that you also help your clients, students, or family.
Books to Improve Self-esteem and Self-worth to Live a Happy life
1. The Gifts of Imperfection: Let Go of Who You Think You're Supposed to Be and Embrace Who You Are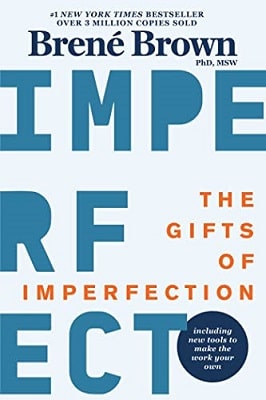 The book has been considered the top transformational self-worth book by multiple famous institutions, including The New York Times and even Forbes. The Gifts of Imperfection, authored by Brene Brown pleasantly captivates the readers using meaningful and scientific methodologies.
It invites you to know that you possess more potential than you will ever imagine and it is normal to feel unworthy or low at a certain point in life. Even though we get different perceptions of how we should behave from society and media Brown encourages us to be satisfied with who we are.
Reason to read this book?
The book has ten guiding points to help you explore your mind, heart, and soul that will help you embrace the fact that we all have good and negative sides.
That is, you can be vulnerable but that does not prevent you from being loved and appreciated. Moreso, it is totally right to feel scared for that is when you can discover tactics to be brave.
2. The Six Pillars of Self-Esteem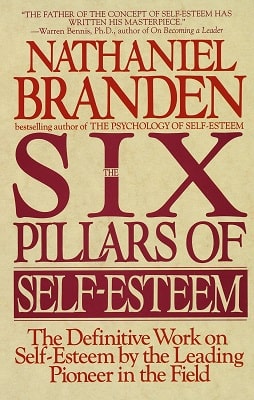 The Six Pillars of Self-Esteem is a classic in the self-help genre and is considered one of the most influential books on self-esteem.  This is a lifetime collection of clinical surveys and observations.
It is highly recommended for mental health experts, instructors, and parents who wish to empower themselves and other people with a bold sense of self.
Nathaniel Branden the author has visionary presented the advantages of developing self-esteem based on six pillars. The six action-based procedures are to help you in daily living and also offer a foundation for self-exploration.
The author describes self-esteem as the quality of being assertive and ability to cope with challenges.
Why you should read this book?
The book gives an insight into the connection between self-worth, psychological health, success, personal happiness, and productive relationships. From the book, you will find concrete plans that you can imitate and pass on to your friends, managers, and society at large.
3. Awaken the giant within
Staying healthy plays a major role in our daily behavior and affects even our performance at work. For you to have a healthy self-system you have to be in control of emotions, whether desirable or bad.
Awaken The Giant Within authored by Tony Robbins urges you to rise up and take control of your life. Or as Obama says, "The best way to not feel hopeless is to get up and do something".
Do not wait for good things, but rather go and make it work so that you may fill the world with hope that you will always get rewards from hard work.
Why this book is a must-read?
In case you are struggling to find meaning in your life, this book can be an eye-opening lead for improved self-esteem and acceptance.
The author has included step-by-step techniques and strategies to support you be more independent and the master of your own dreams. An added benefit of reading the book is it has approaches to help you have authority over your finances, emotions, and relationships.
4. The New Psycho-Cybernetics
The New Psycho-Cybernetics is one of the best-selling, self-esteem books since the 1960s. Authored by Dr. Maxwell Maltz the book is helpful for goal setting and fulfilling vital life decisions.
The narrator has regularly modified skills in the book including contemporary aspects of the resources. It contains detailed information from weight improvement to professional gain.
Why do we advise you to read the book?
It is advocated for specialists in demanding work environments or students who are about to enter the employment field.
The book utilizes a mechanical view of your mind and body's activity, to develop a new system of figuring things out and habits. There are great ideas that can empower you to create a happier and more prosperous life.
5. Healing Your Emotional Self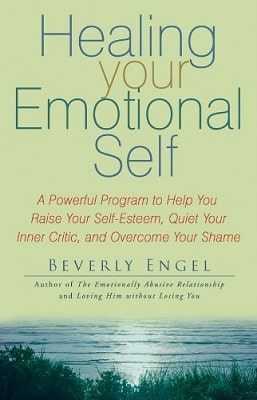 How we were brought up or rather how we raise our child, plays a vital responsibility in molding our self-esteem. Growing up in a hostile or unappreciative household can contribute to poor social habits and overall performance in human beings.
Healing Your Emotional Self, written by Beverly Engel addresses a wide variety of life experiences and points out efficient ways of tackling problems.
Why you should read this book?
You should read this book if you in searching for ideas to gain an understanding of reuniting with your true self, ignoring your inner critic, and raising your self-worth.
It additionally mentors those who have survived traumatic childhood experiences to separate emotionally from their parents. Because with a clear mindset, you will work towards providing for yourself what parents could not give you.
6. Matrix Energetics: The Science and Art of Transformation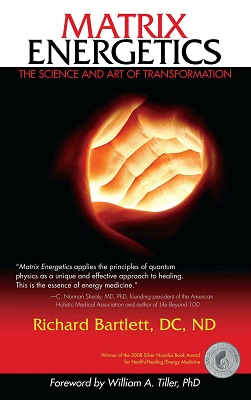 Richard Bartlett' book, Matrix Energetics is an irresistible piece full of research and manner in which you can apply these rules to eliminate insecurities so you can thrive.
From the authors' life-changing adventures, the listener has been presented with the science of energy evolution. Which can heal people going through self-esteem hardships. The book instructs you to study the art of rewriting the rules of reality.
Why you should read this book?
This extraordinary teacher, takes you on a freewheeling and fun journey that will crush your perceptions about the universe and how there is zero limits to what you are capable of doing.
The author educates you on how you can make pain disappear right away, especially now when people are looking for enlightenment in an era of deteriorating healthcare.
7. What's Right With Me
Most of the thoughts that come to the brain when you are probably taking a break from your daily routines are what you seem to be doing wrong.
Instead of the achievements you have celebrated. What's Right With Me, written by Carlene Deroo ushers you into a world of positive thinking and indulges readers in playful life skills.
It helps you to cultivate a strong sense of well-being while explaining why you should begin your day with positive self-thoughts.
Why you should read this book?
Reading this book will provide you with small and huge lifestyle twists that can help you have a positive attitude. Having a bright outlook is the start of beneficial self-reliance.
Also, you will have a warm and engaging guide you can use to identify what works well in your life. The book has a set of effective activities to help you find strength and power in your exemptional qualities.
The Bottom Line: Best Self-Esteem Books
In the current generation, it is important to ensure you work on your own well-being first so that you can be a respectable person in life. This is because people appreciate and look upon kindhearted and self-conscious individuals.
Reading these self-esteem books will help understand yourself more and be in complete control of your emotions and overall behavior. Whether you're looking to overcome negative self-talk, embrace vulnerability, or practice self-love, the books on this list offer valuable insights and practical strategies to help you on your journey.
So why wait? Start reading today and unlock your full potential!
Read Next: