Are you looking for some memorable Abraham Lincoln Quotes? We have rounded up the Lincoln Quotes that will surely inspire you in your tough times and motivates you to never give up.
Who is Abraham Lincoln:
Abraham Lincoln was the 16th President of the United States from March 1861 until his death in April 1865. He is largely recognized as one of the greatest presidents of the United States owing to his leadership throughout the American Civil War and the passage of the Thirteenth Amendment to the Constitution, which ended slavery.
Lincoln was born in Hardin (now Larue) County, Kentucky, in 1809. In 1834, he was elected to the Illinois House of Representatives, where he served four terms. In 1846, he was elected to the United States House of Representatives. Also read Benjamin Franklin's quotes.
Read More: 55+ Franklin Roosevelt's Quotes To inspire greatness
Here are some facts about Abraham Lincoln:
He was born in Kentucky and later moved to Illinois.
He was a Whig Party member who eventually switched to the Republican Party.
John Wilkes Booth, a Confederate sympathizer, assassinated him at Ford's Theatre in Washington, D.C.
Lincoln was a brilliant letter writer who penned over 20,000 letters during his lifetime.
Lincoln was an accomplished wrestler who once won the Illinois state wrestling championship.
Abraham Lincoln Quotes That Will Change Your Perspective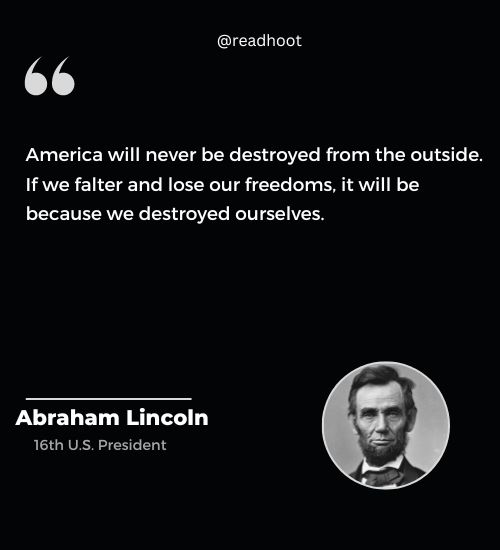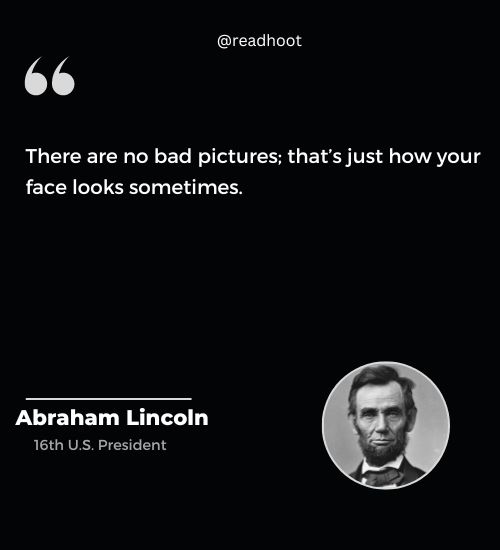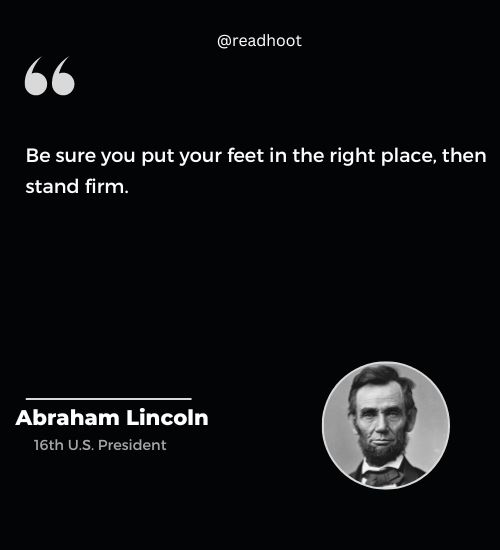 Abraham Lincoln Quotes On Freedom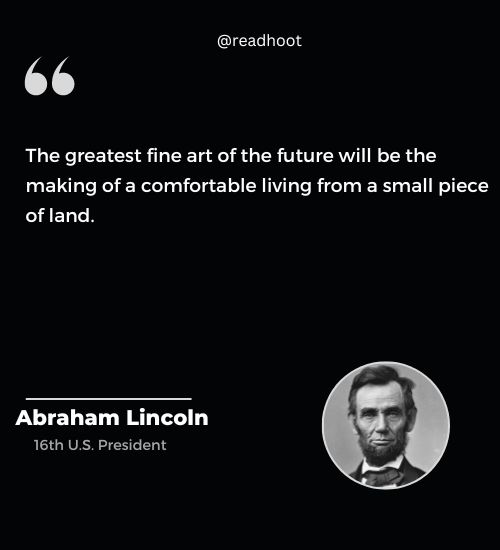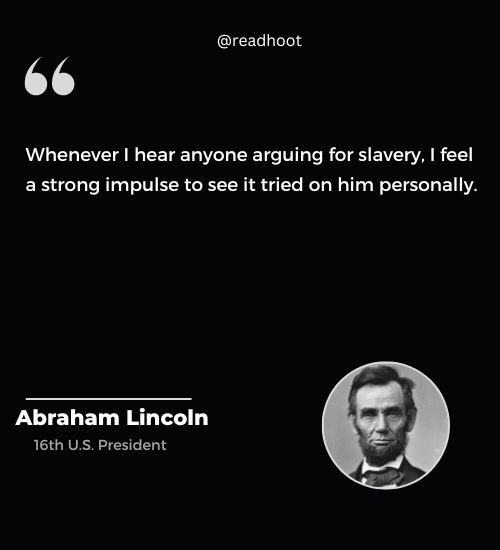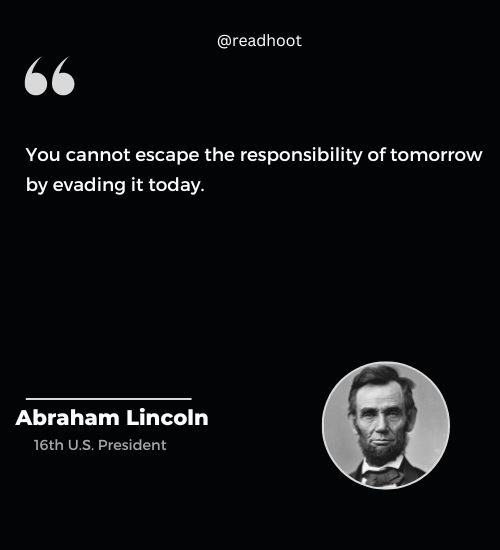 Abraham Lincoln Quotes On Life
Abraham Lincoln Quotes On Education