Have you ever heard of Booker T. Washington? If not then you are in for a treat! He was a remarkable American leader. What's amazing about him is that despite being born into slavery, he climbed to become a successful person.
His narrative is extremely motivating, but it is his quotes that I find most fascinating. These brief yet profound statements provide insight into his philosophy and worldview, and may still encourage and motivate us today.
In this article, we'll look at some of the most famous quotes by Booker T. Washington. We'll explore what they signify, how they relate to his life and work, and why they're still relevant today.
I hope that at the end of this article, you will have a better understanding of Booker T. Washington and the influence he had on American history and civil rights. So let's get started!
Who is Booker T. Washington
Booker T. Washington was a prominent American figure known for his advocacy of education and economic development for African Americans. He was born into slavery but rose to become an educator, novelist, and civil rights leader.
Washington founded the Tuskegee Institute, now known as Tuskegee University, in Alabama, which provided vocational training to Black Americans, helping them achieve financial independence and success.
Here are some well-known facts about Washington:
Booker T. Washington was born as a slave in Virginia in 1856. He spent his early life laboring in tobacco fields and coal mines, but when the Civil War ended, he was able to attend school.
Washington believed that economic success was the key to improving African American rights, and he fought to encourage the black community's economic development.
He was key to founding the National Black Business League, which aimed at promoting black-owned companies and trade organizations.
In 1895, Washington made a historic speech in Atlanta called the Atlanta Compromise, in which he advised Black People to focus on economic advancement and self-improvement, rather than seeking instant political and social equality.
Inspirational Booker T. Washington Quotes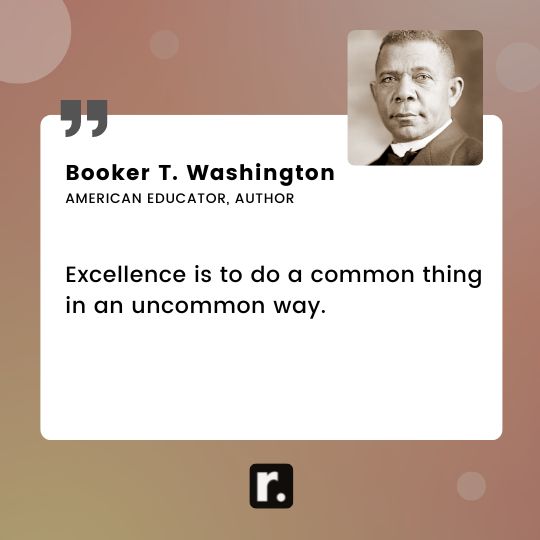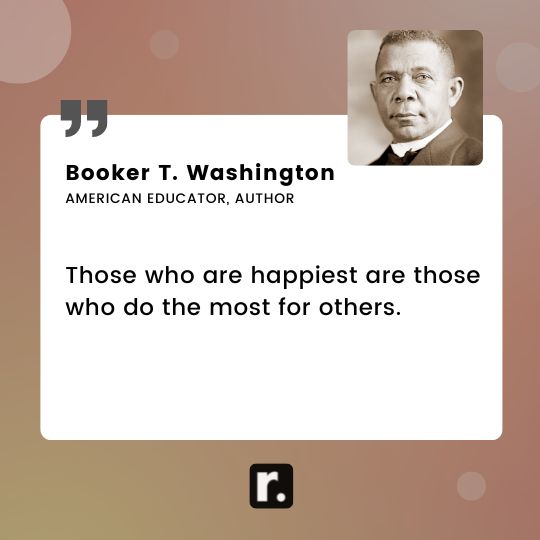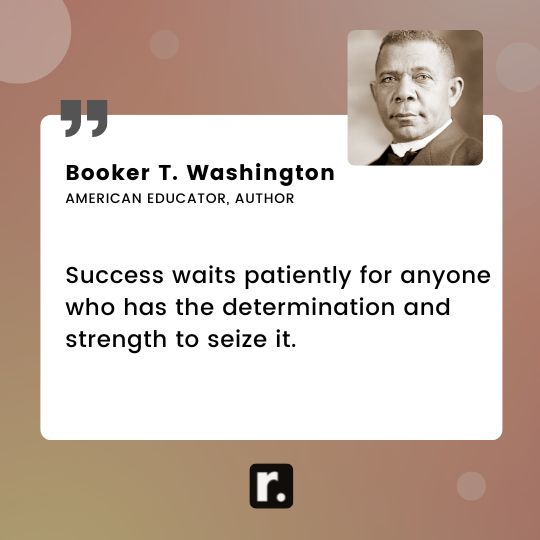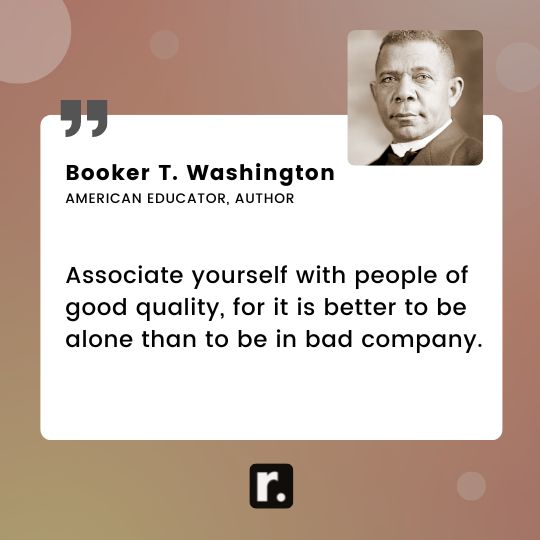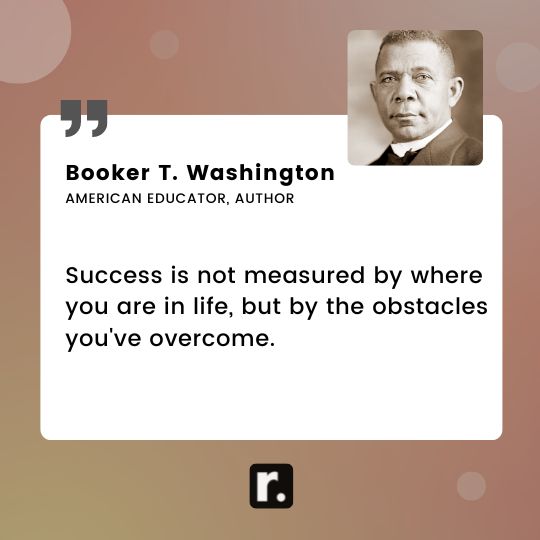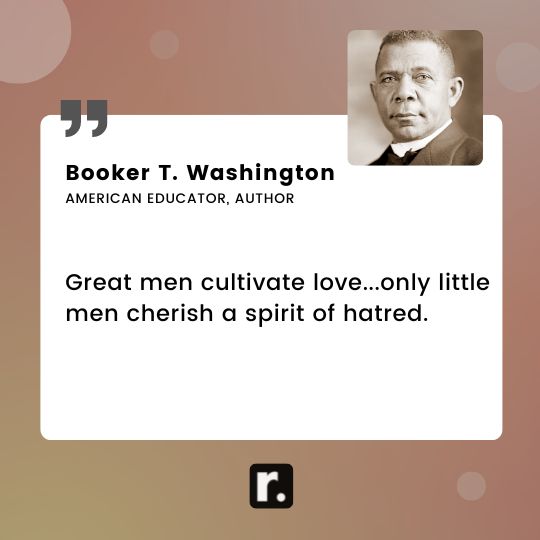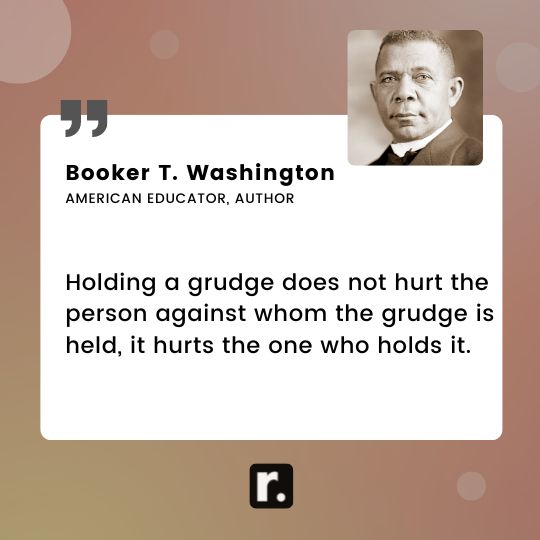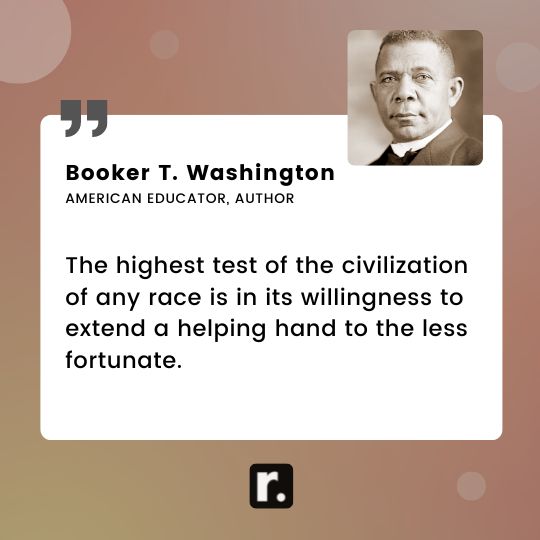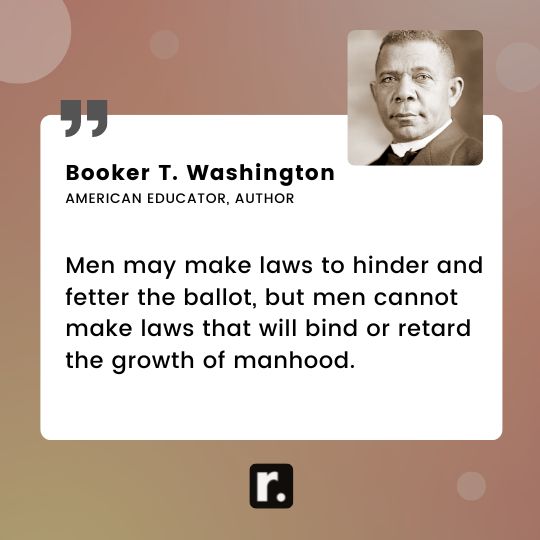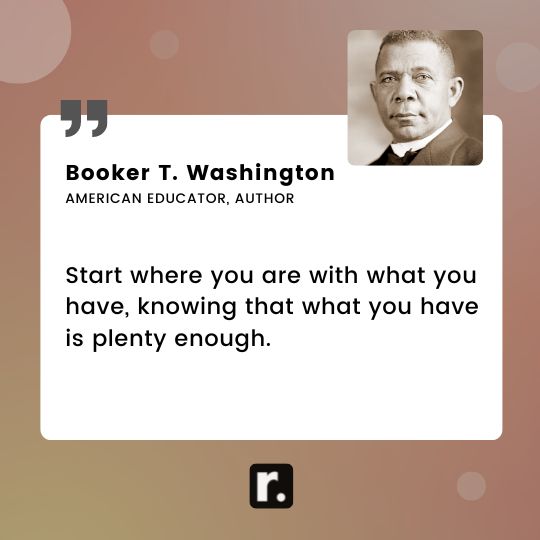 Famous Booker T. Washington Quotes
Wrapping up:
The quotes of Booker T. Washington continue to inspire and motivate people around the world. As we reflect on Booker T. Washington's legacy, let us strive to live up to his example and embody his values in our own lives.
Let us work hard to overcome obstacles, lift up those around us, and serve our communities with dignity and respect. May we all find the strength and courage to live up to that ideal, and make a positive difference in the world around us.
Read next: