Pablo Picasso, the great 20th-century artist, not only left an incredible body of work but also a legacy of inspiring quotes. Pablo Picasso Quotes represent his distinct perspective on life and art, and they continue to inspire and motivate others today.
In this article, we will look at some of Picasso's most famous quotes and what they tell about his concepts and beliefs. Picasso's remarks provide unique insights into the creative process and the human experience, from his beliefs in the transformational power of art to his advice on taking risks.
Read more: 70+ Anthony Hopkins Quotes: Life Lessons from a Legendary Actor
So, let's explore some of the most memorable quotes of this artistic genius together!
Who is Pablo Picasso
Pablo Picasso was a Spanish painter, sculptor, and printmaker who is widely regarded as one of the twentieth century's most significant artists.
Picasso is best known for co-founding the Cubist movement and for experimenting with a variety of styles over his lengthy career. "Les Demoiselles d'Avignon," "Guernica," and "The Old Guitarist" are among his most famous works.
Here are a few well-known facts about Pablo Picasso:
Picasso experimented with several various styles over his long career, including Cubism, Surrealism, and Neoclassicism.
Picasso's personal life was characterized by tumultuous female relationships and tumultuous marriages. He was known for his larger-than-life personality and countless affairs.
Picasso, despite his quirks, was a prolific artist who produced hundreds of pieces over the course of his lifetime. His legacy continues to have an impact on artists and art enthusiasts all around the world.
Picasso was not only an artist but also a poet and dramatist. Over his life, he authored hundreds of poems and plays, many of which were inspired by personal events and relationships.
In addition to his creative achievements, Picasso was a philanthropist who supported a range of causes throughout his life, including peace and human rights.
Inspiring Pablo Picasso Quotes to Live By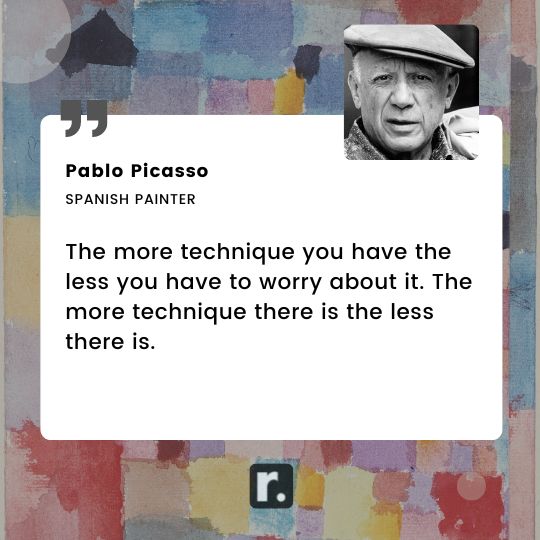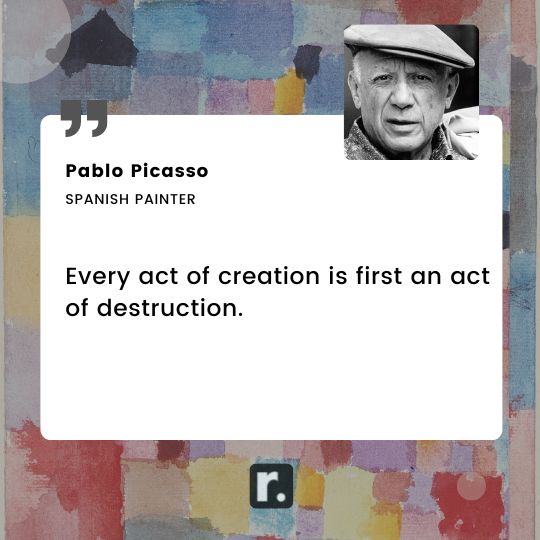 Famous Picasso Quotes About Art
Wrapping up:
In the end, Picasso's legacy is not just about his art, but about his ability to capture the essence of what it means to be human through his words and his work.
As we continue to explore his quotes and his art, we are reminded that creativity knows no bounds and that anything is possible if we have the courage to pursue our dreams.
Whether you're an aspiring artist or simply looking for inspiration in your everyday life, Picasso quotes offer valuable insights into the creative process and the human experience.