Anthony Hopkins is one of my all-time favorite actors. I've always admired his ability to bring complex characters to life on the big screen. But it's his knowledge and the encouraging quotes he's offered over his career that I like the most.
From his thoughts on overthinking to the necessity of forgiveness, Hopkins' thoughts have struck a deep chord with me and helped me manage life's ups and downs.
In this article, we'll look at some of Anthony Hopkins most memorable quotes and the lessons they may teach us about leading a happy and more fulfilling life.
Who is Anthony Hopkins
Anthony Hopkins is a well-known Welsh actor who has acted in a number of films and television series throughout the course of his career. He was born on December 31, 1937, and has been an actor for almost five decades. Hopkins has appeared in many notable films, including "The Elephant Man" (1980), "Legends of the Fall" (1994), "Thor" (2011), and "The Father" (2020).
Here are some interesting facts about Hopkins:
Hopkins began his acting career in the 1960s, and his breakout performance was as Richard the Lionheart in "The Lion in Winter" in 1968.
Throughout his career, Hopkins has received three BAFTA Awards, two Emmy Awards, and a Golden Globe Award.
In addition to performing, Hopkins is a composer, painter, and novelist.
Hopkins has also played real-life characters such as Pablo Picasso in "Surviving Picasso" (1996), John Quincy Adams in "Amistad" (1997), and Alfred Hitchcock in "Hitchcock" (2012).
Hopkins is still acting in films and television series, and he is widely regarded as one of the most respected and celebrated performers of his time.
Anthony Hopkins Quotes on Love, Life, and Happiness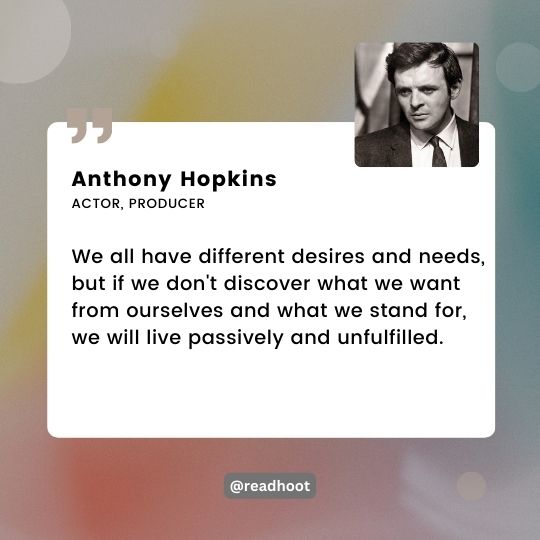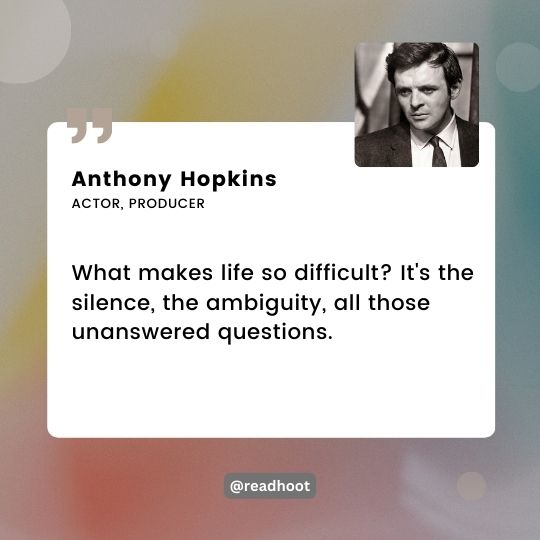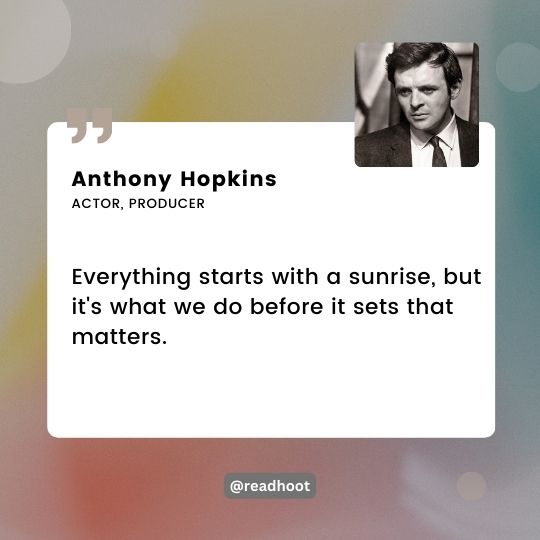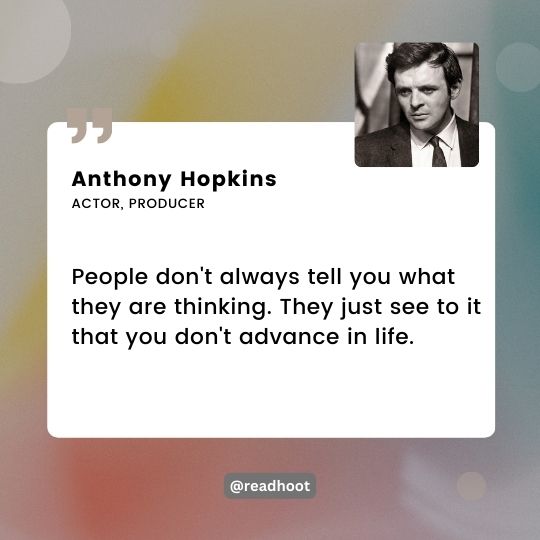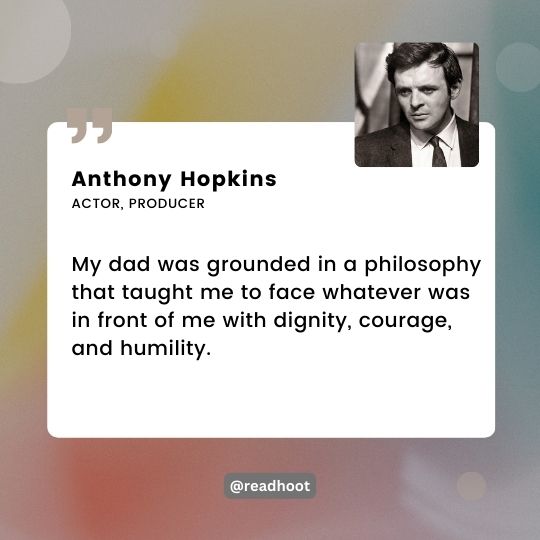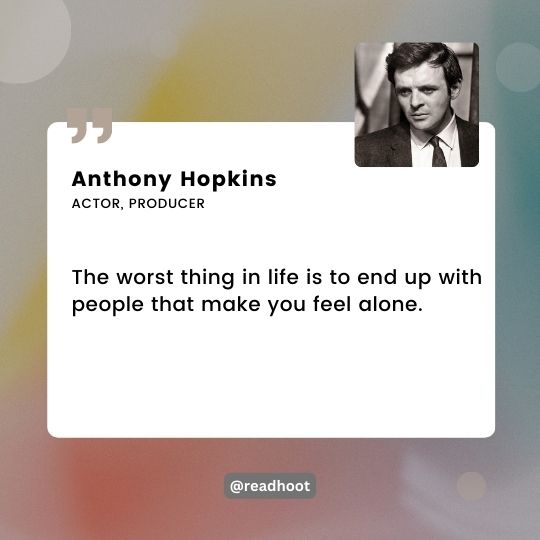 Famous Anthony Hopkins Quotes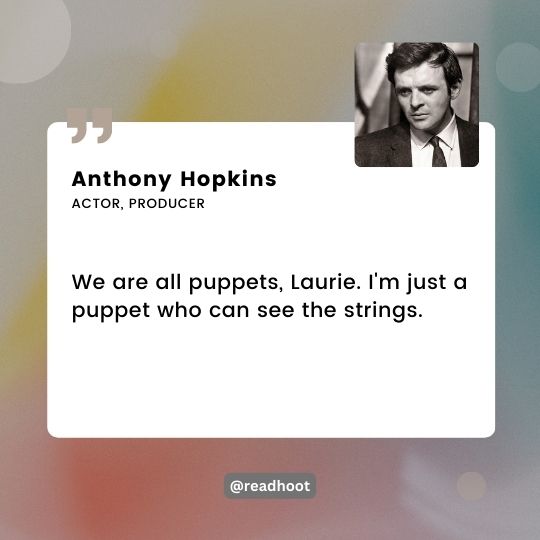 Wrapping up:
Hopkins has shared his own personal experiences with the world, inspiring us to find strength in our own struggles. By embracing his philosophy, we can learn to appreciate the beauty of life and the journey we are all on. So here are all quotes by Anthony Hopkins I've collected, if you like it – don't forget to share it with your network.
Read next: