As someone who has been deeply moved by the wisdom and inspiration in Tyler Perry's quotes, I feel so grateful to have the opportunity to share his powerful lines with others.
Whether you're familiar with his work in film, television, or theater, his words have the ability to touch your heart and leave a lasting impact. From reflections on perseverance, love, and success, to lessons about finding your voice and chasing your dreams, Tyler Perry's quotes are a treasure trove of inspiration and guidance. Also read Jay Z Quotes About Success
In this article, I'll be sharing some of my favorite quotes from this amazing artist and exploring the lessons they can teach us about life, love, and the world around us.
Who is Tyler Perry:
Tyler Perry is a famous American actor, director, producer, and writer. He is most renowned for creating and starring as Madea in a series of films and theatrical shows. He is also well-known for his successful television programs and films and his ownership of Tyler Perry Studios.
Here are some well-known facts about Tyler Perry:
Tyler Perry was born Emmitt Perry Jr. on September 13, 1969, in New Orleans, Louisiana.
Perry began his career as a playwright, with the premiere of his debut play, "I Know I've Been Changed," in 1998.
He developed the TBS sitcom "House of Payne" in 2005, making him the first African American to originate, write, produce, and direct a television series.
He has also produced several additional television series and films, including "Meet the Browns," "The Haves and the Have Nots," and "If Loving You Is Wrong."
He is one of the most prominent and important individuals in the entertainment world, and his work has received several honors and awards.
His honors and awards included a star on the Hollywood Walk of Fame, BET Awards, BET Honors, NAACP Image Awards, and others.
Inspiring Quotes of Tyler Perry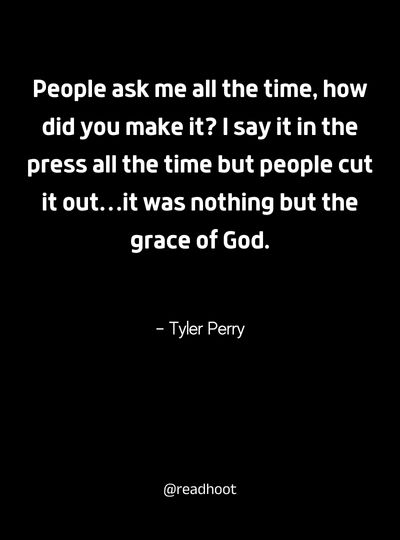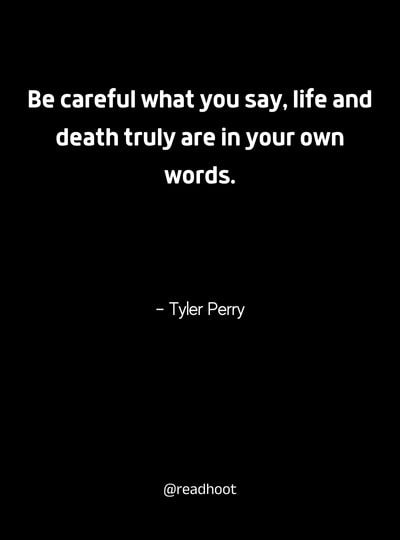 Tyler Perry Quotes On Success