Discover some inspirational Albert Schweitzer Quotes, for this I have compiled quotes by Albert Schweitzer on life and philosophy that may relate to you. Throughout his life, he shared his wisdom and insights through powerful quotes that continue to inspire generations.
The following is a selection of some of the most inspiring Albert Schweitzer quotes, highlighting his beliefs on the importance of serving others and living a life of meaning and purpose. Don't forget to also read our collection of William James quotes to assist you in your difficult times.
Also read: 80+ Gratitude Quotes To Help You Appreciate the Simple Things in Life
Who is Albert Schweitzer:
Albert Schweitzer (1875-1965) was a German-French physician, theologian, and musician. He is primarily known for his work as an African physician and for his concept of "Reverence for Life," which he established and extensively wrote about.
Schweitzer was born in Kaysersberg, Alsace-Lorraine (then part of Germany, now France) in 1875. He studied theology, philosophy, and music at the University of Strasbourg before graduating with a medical degree from the University of Paris. He also obtained a Ph.D. in philosophy from the University of Strasbourg for his thesis on Immanuel Kant's philosophy.
Here are some facts about Albert Schweitzer:
He chose to go to Africa to work as a medical missionary in 1913, and he founded a hospital in the community of Lambaréné in what is now Gabon.
He worked at the hospital for the following 35 years, treating patients with a wide range of diseases and educating local medical personnel.
Schweitzer was an outspoken advocate for the rights of Africa's indigenous peoples and an early opponent of European colonization on the continent.
He passed away in 1965, at the age of 90. His legacy lives on through the Albert Schweitzer Hospital in Lambaréné, which provides medical care to Gabonese.
Awards and Achievements of Albert Schweitzer:
He was awarded the Nobel Peace Prize in 1952 for his humanitarian efforts.
The Presidential Medal of Freedom in 1953 by President Eisenhower.
The Congressional Gold Medal in 1965 by President Lyndon B. Johnson.
Inspiring Quotes by Albert Schweitzer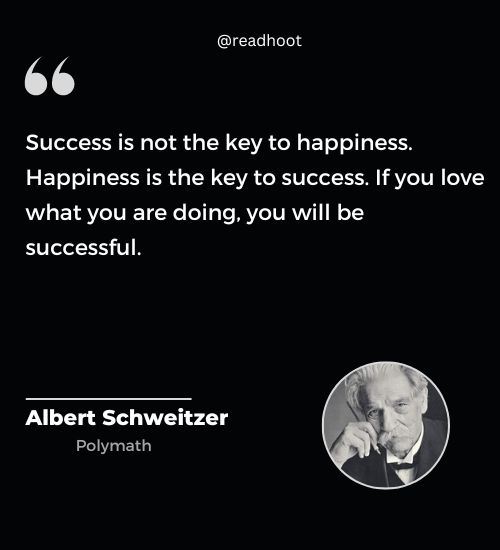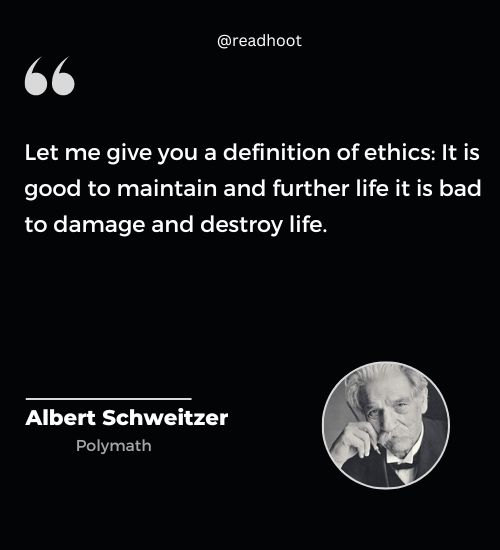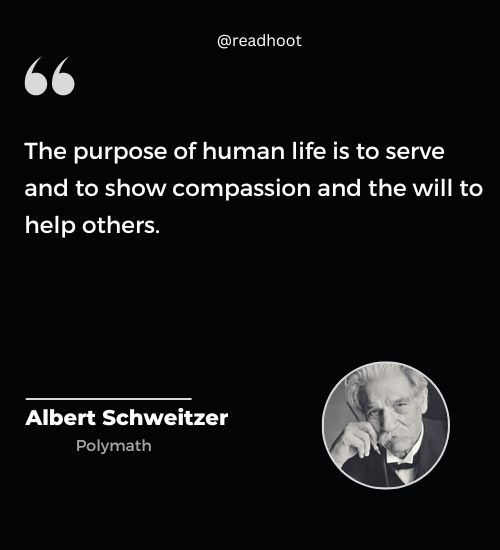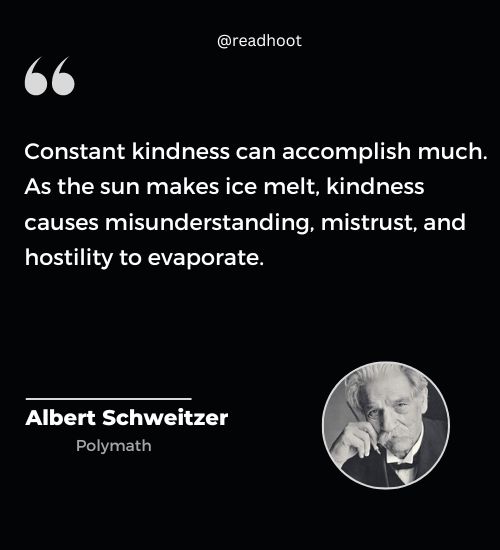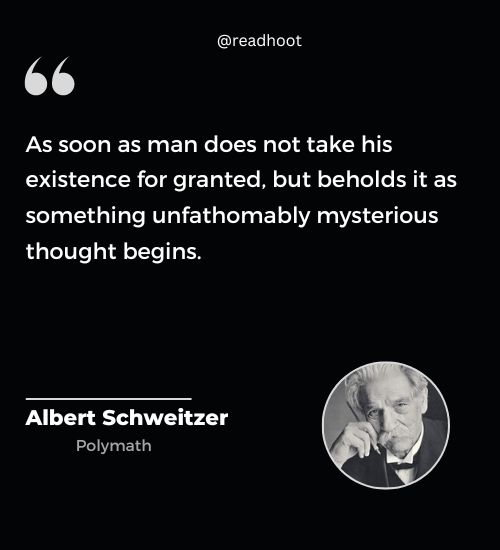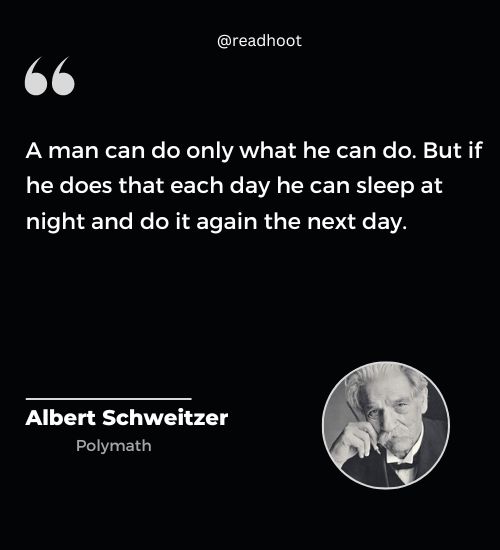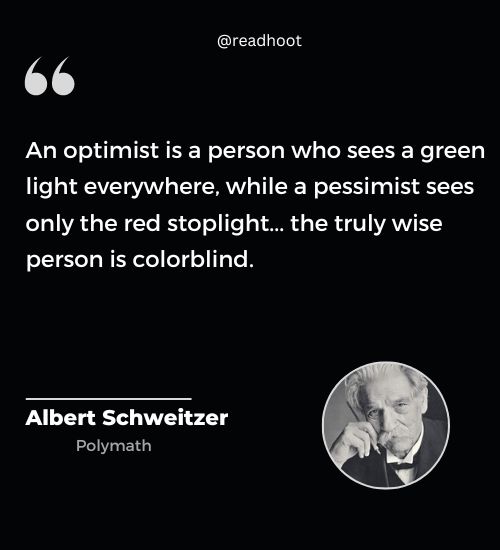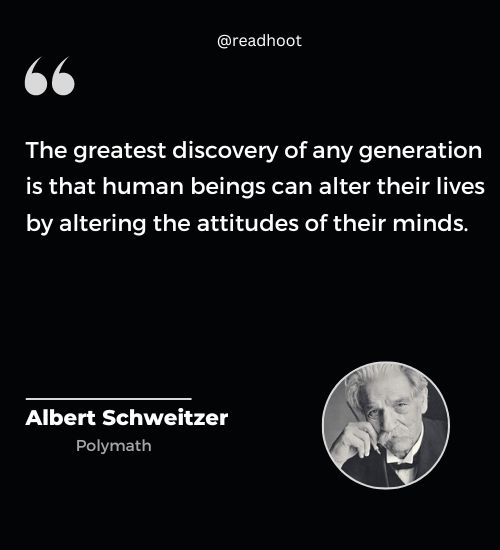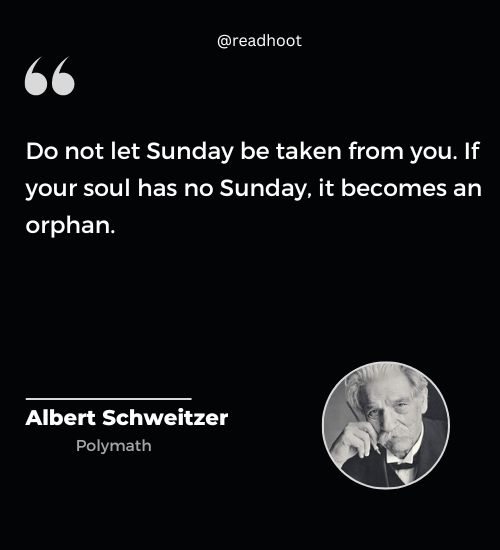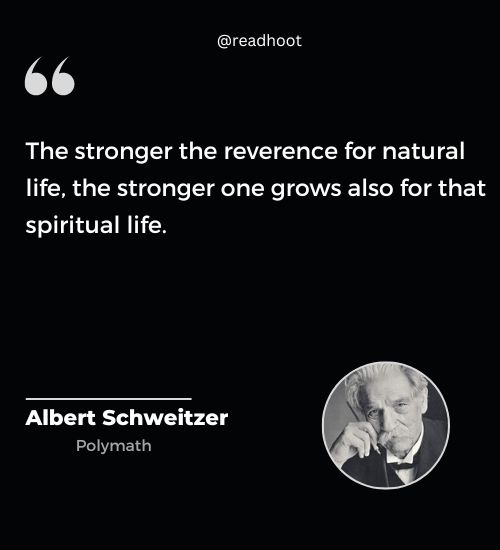 Albert Schweitzer Quotes On Life and Happiness