Have you ever heard the phrase "Winning isn't everything, it's the only thing"? It's a quote often attributed to Vince Lombardi, an American football coach who is considered one of the greatest coaches in NFL history. Even decades after his death, his words continue to inspire others looking for direction and inspiration in their personal and professional life.
For years, Vince Lombardi quotes have captivated me as someone who has always been drawn to the power of words. Each appears to convey a fundamental truth about life, prosperity, and the human spirit.
Read More: 7 Best Leadership Books For Leading Teams and Organizations
In this article, I'd want to share some of Lombardi's most famous quotes, and my thoughts on what they represent and how they might be applied to our lives. Whether you're a sports enthusiast or just someone searching for a bit of encouragement, I hope you'll find something here that encourages you to be your best self.
Who is Vince Lombardi
Vince Lombardi was an American football coach widely recognized as one of the finest coaches in National Football League history (NFL). From 1959 through 1967, he coached the Green Bay Packers, leading them to five NFL titles and two Super Bowl triumphs.
Here are some important points about Lombardi:
Lombardi was born in Brooklyn, New York in 1913 and grew up in an Italian-American family.
He was hired as the Green Bay Packers head coach in 1959, and he rapidly transformed the struggling squad into a powerhouse.
Lombardi was known for his tight discipline, attention to detail, and motivational abilities, which he utilized to get the best performance from his players.
Lombardi's legacy lasted long after he died in 1970. He has been the topic of several books, movies, and documentaries, in addition to being inducted into the Pro Football Hall of Fame.
Vince Lombardi Quotes To Motivate You to Achieve More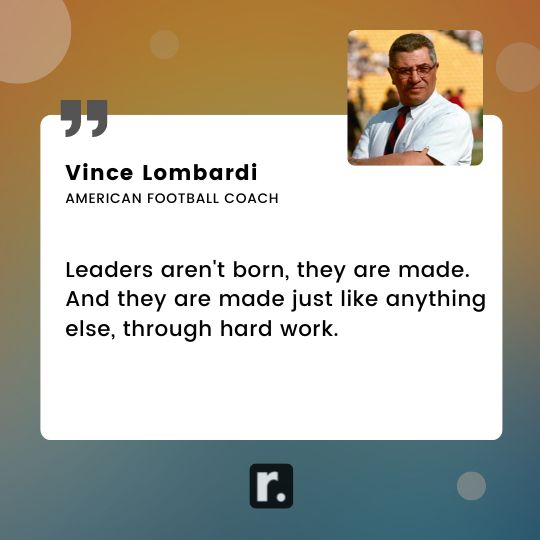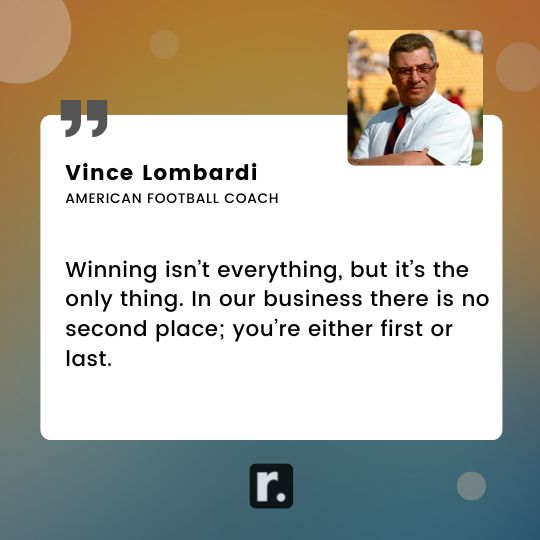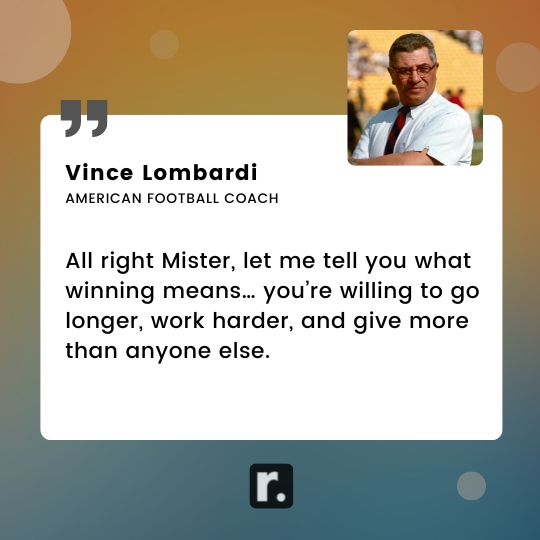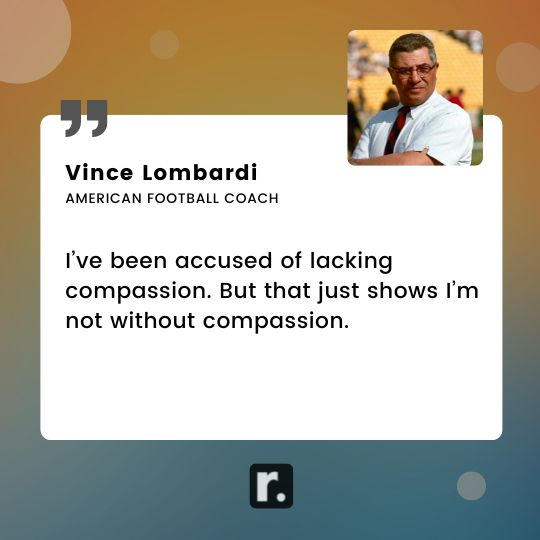 Famous Vince Lombardi Quotes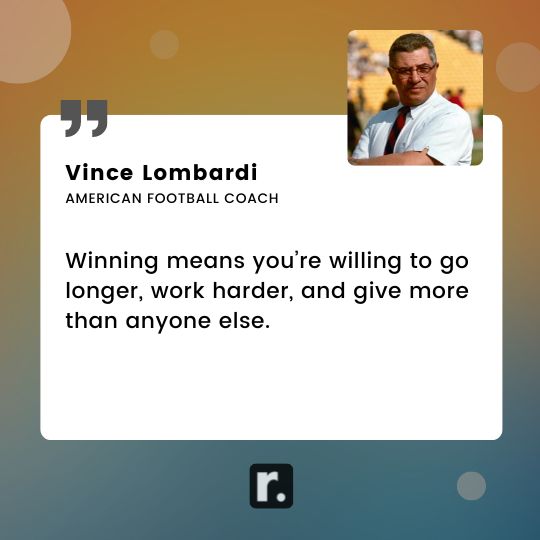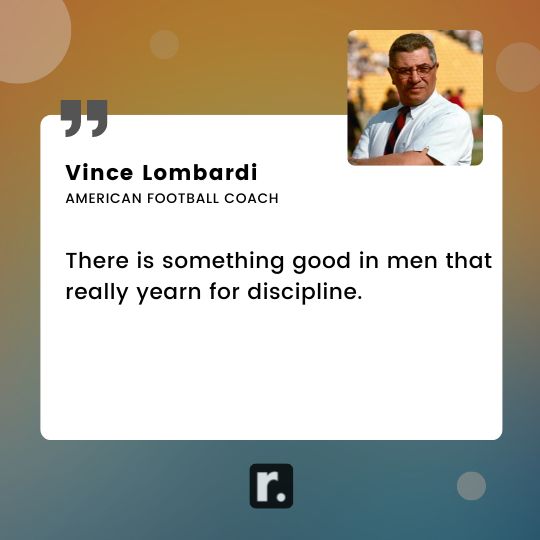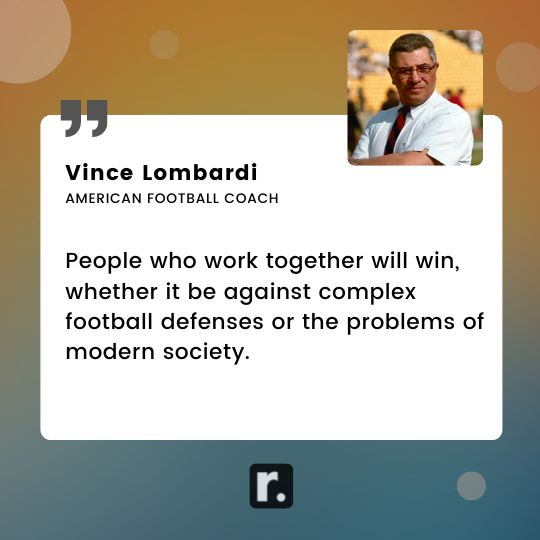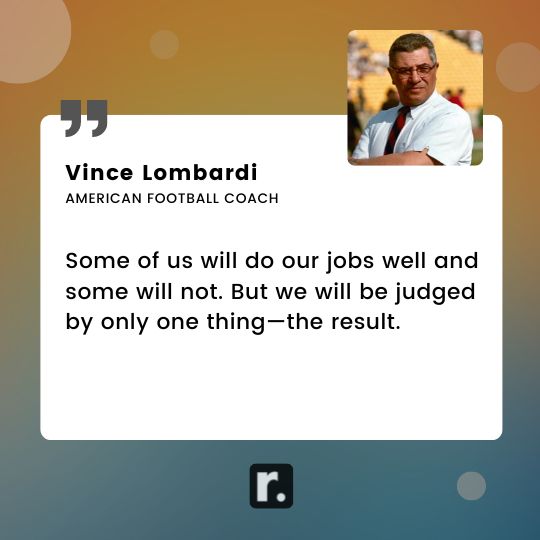 Wrapping up:
Vince Lombardi's legacy extends far beyond the football field. His inspirational quotes continue to resonate with people from all walks of life, serving as a timeless source of motivation for those seeking to achieve their goals.
From his emphasis on the importance of hard work and dedication to his unwavering commitment to excellence and leadership, Lombardi's quotes embody a winning mindset that can help us overcome obstacles and reach our full potential.
As Lombardi once famously said, "The difference between a successful person and others is not a lack of strength, not a lack of knowledge, but rather a lack of will."
Let his words inspire us to become better leaders, better teammates, and ultimately, better human beings.
Read next: