Theodore Roosevelt has always been one of my favorite presidents. His limitless energy, commitment to public service, and unwavering sense of purpose are genuinely inspirational. I've always been captivated by his renowned quotes, which seem to capture the core of his personality and beliefs.
Roosevelt's quotes continue to inspire and motivate people today, from his famous "big stick" foreign policy to his encouraging words about taking risks and pursuing one's dreams.
In this article, we will look at some of Theodore Roosevelt's most famous quotes and the messages they express.
Who is Theodore Roosevelt
Theodore Roosevelt was the 26th President of the United States, serving from 1901 to 1909. He was recognized for his energetic personality, his enthusiasm for conservation, and his foreign policy, which included the Roosevelt Corollary to the Monroe Doctrine and the negotiation of the end of the Russo-Japanese War. He was also a prolific writer and historian, and he was instrumental in the establishment of the national park system of the United States.
Here are some well-known facts about Roosevelt:
Roosevelt was born on October 27, 1858, in New York City, and died on January 6, 1919.
Throughout his presidency, Roosevelt advocated for progressive reforms such as corporate regulation, worker rights protection, and natural resource conservation.
Roosevelt was an accomplished orator and writer whose speeches and writings continue to inspire people all over the world.
He was a strong supporter of American imperialism and expansionism, and his foreign policy was marked by a desire to increase American influence and power.
Roosevelt was a renowned war hero who led the Rough Riders during the Spanish-American War.
During his presidency, he was the first president to invite an African American, Booker T. Washington, to dinner at the White House, and he worked to improve race relations.
Theodore Roosevelt Quotes to Live By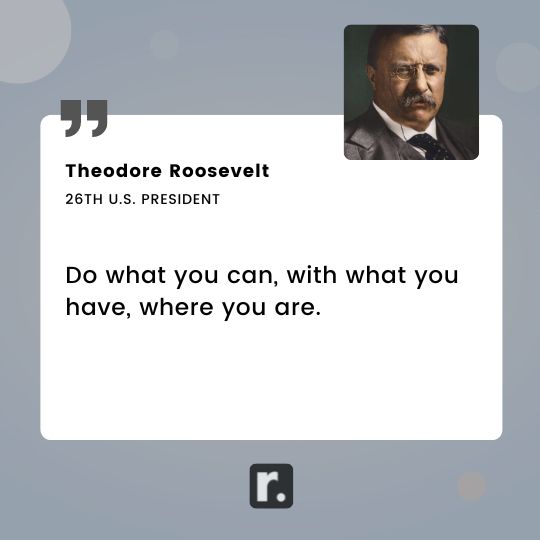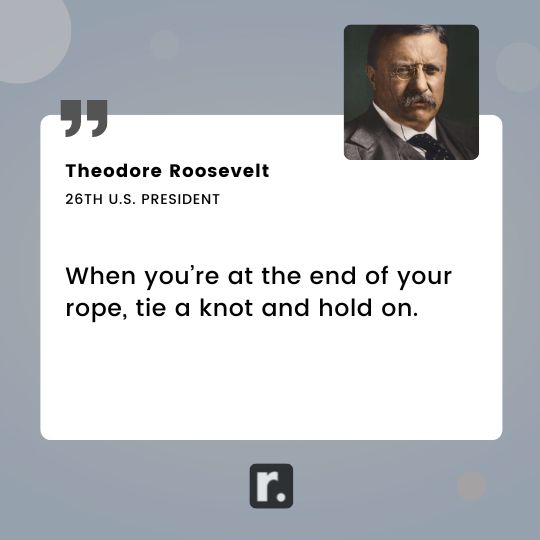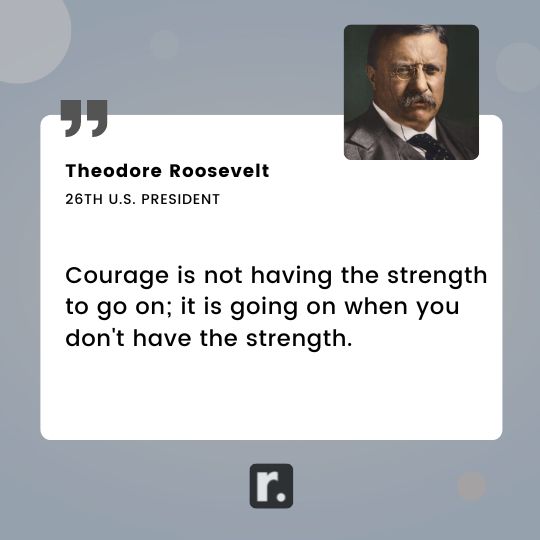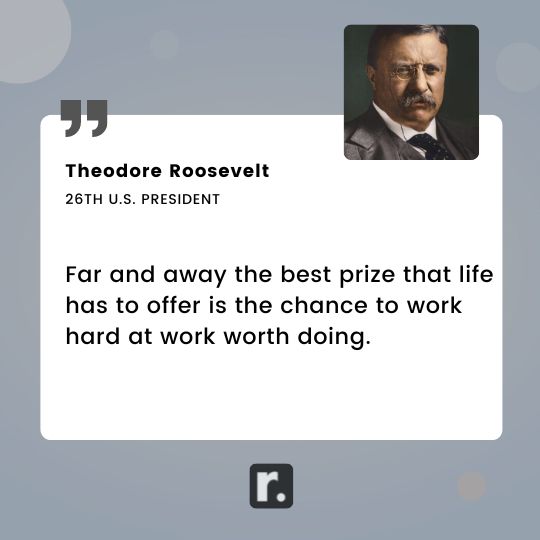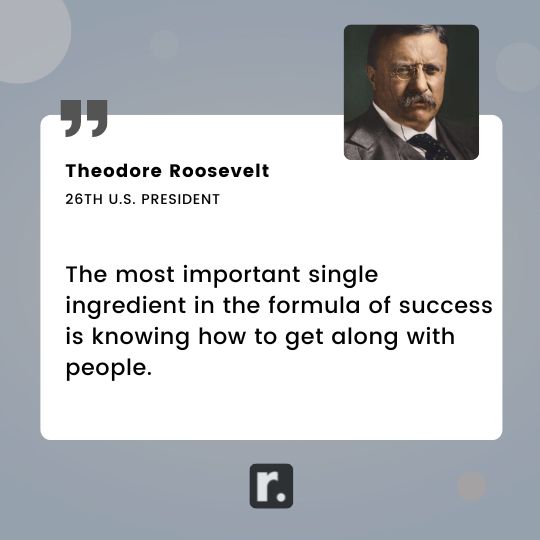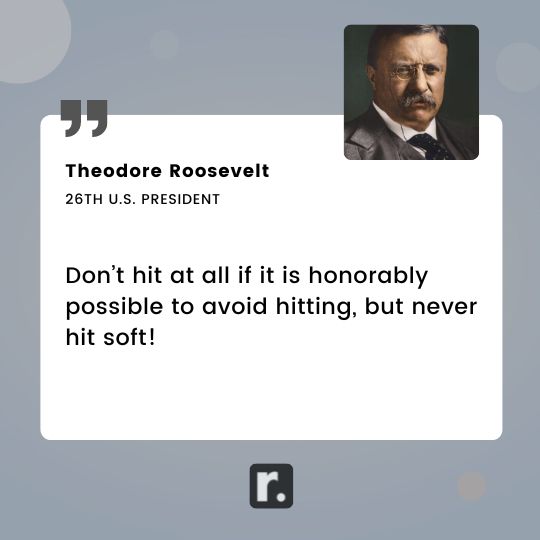 Famous Theodore Roosevelt Quotes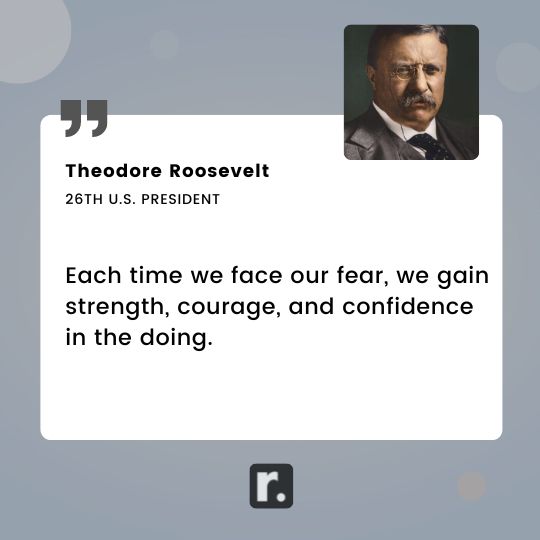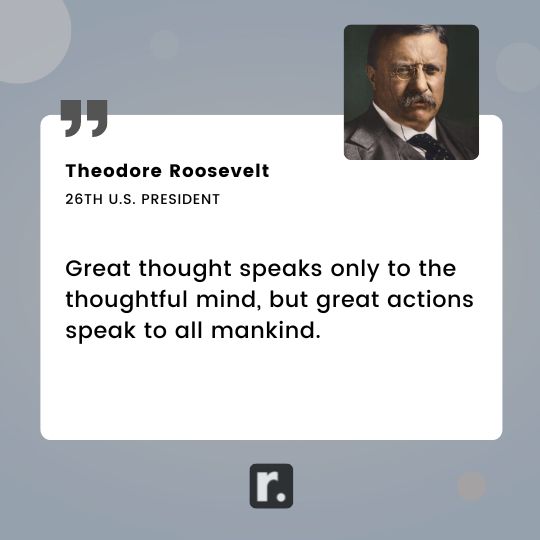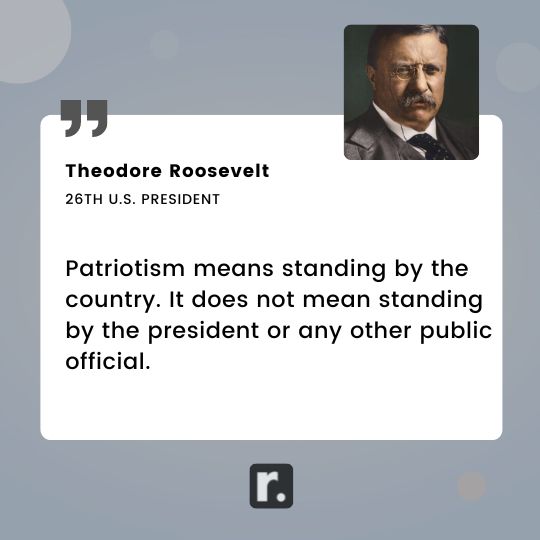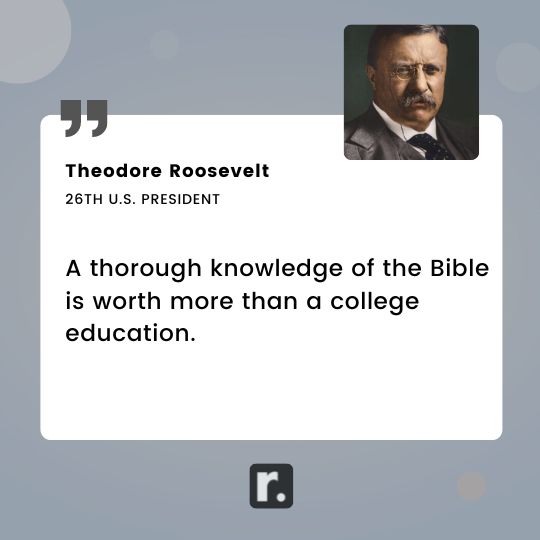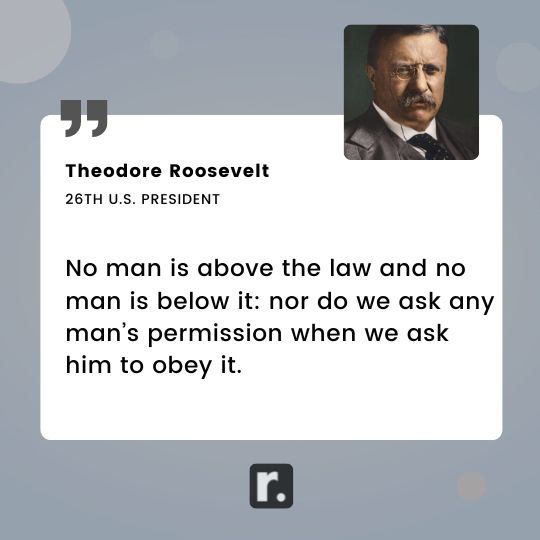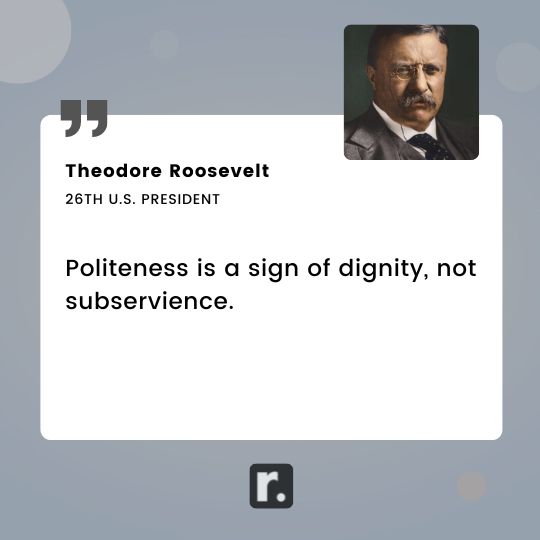 Wrapping up:
Theodore Roosevelt quotes remind us of the importance of self-confidence, resilience, and humility, as well as the power of taking action and learning from our mistakes. By keeping these lessons in mind and putting them into practice, we can all strive to be like the trailblazing president who left such an enduring legacy.
Read next: