For many, Jordan Peterson has become a touchstone of modern thought. Some praise him as a visionary intellectual, while others dismiss him as a controversial figure. Love him or hate him, there's no denying the impact he's had on the world of ideas.
His ideas on personal responsibility, societal values, and the human condition have inspired millions around the world, and his quotes have been shared and debated on social media and in academic circles alike. His quotes are ubiquitous on social media and have been used to both support and critique his views.
In this article, we'll take a closer look at some of the most compelling Jordan Peterson quotes, exploring the themes that have made him one of the most influential and divisive figures of our time.
Brief Introduction of Jordan Peterson
Jordan Peterson is a Canadian psychologist, professor, and author who has gained significant attention for his views on a range of topics, including personality, relationships, and societal issues. He has written several books, including "12 Rules for Life: An Antidote to Chaos" which has become a bestseller.
Here are some well-known facts about Peterson:
He was born on June 12, 1962, in Edmonton, Alberta, Canada.
He earned his Bachelor's degree in Political Science from the University of Alberta, his Master's degree in Psychology from McGill University, and his Ph.D. in Clinical Psychology from the University of Alberta.
He has been a professor of psychology at the University of Toronto since 1998.
Peterson's YouTube channel has over 3 million subscribers and his lectures and interviews have been viewed hundreds of millions of times.
Peterson has been vocal in his opposition to compelled speech and Bill C-16, a Canadian law that adds gender identity and expression to the list of prohibited grounds of discrimination.
Peterson has struggled with addiction and depression and has been open about his experiences with both.
Famous Jordon Peterson Quotes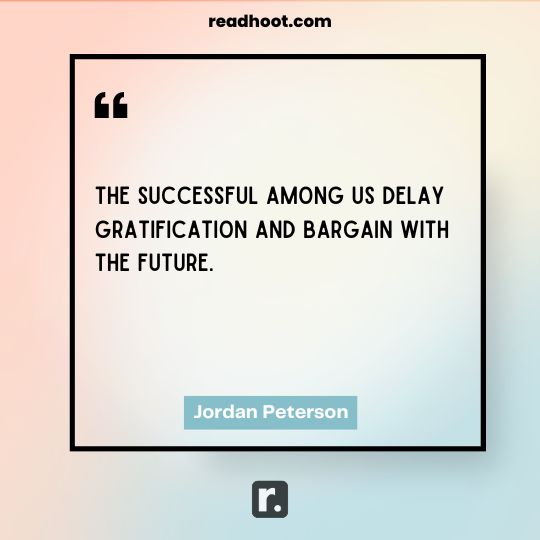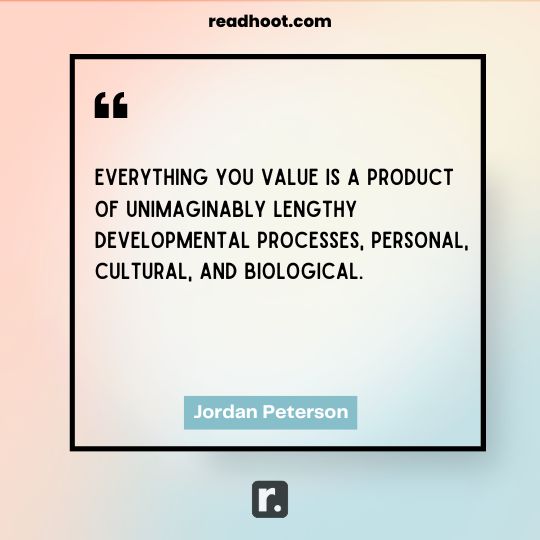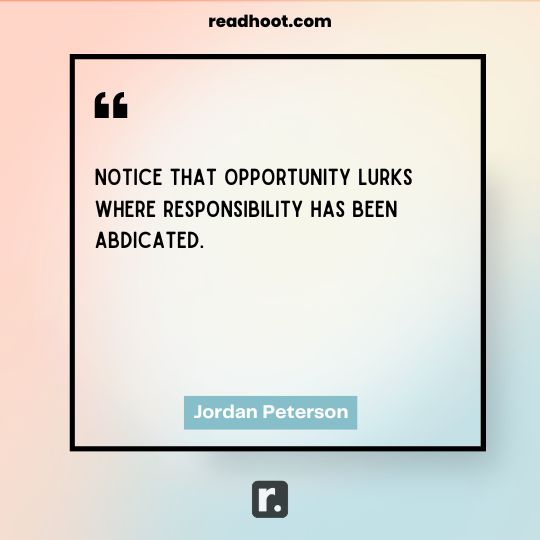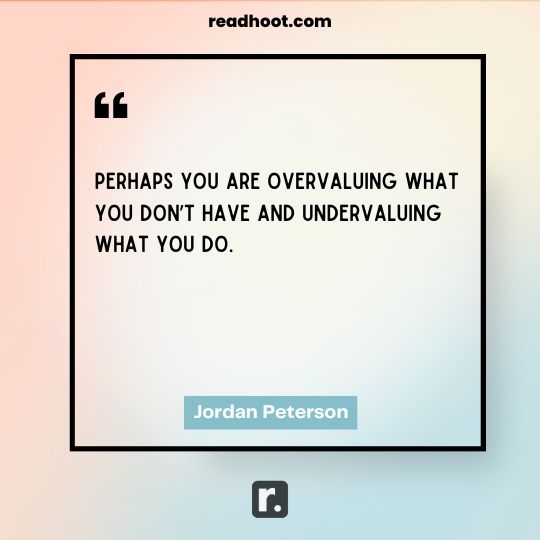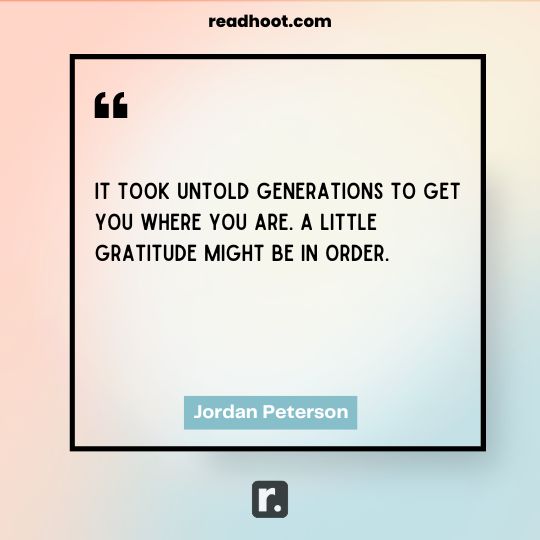 Jordan Peterson Quotes about Self-Improvement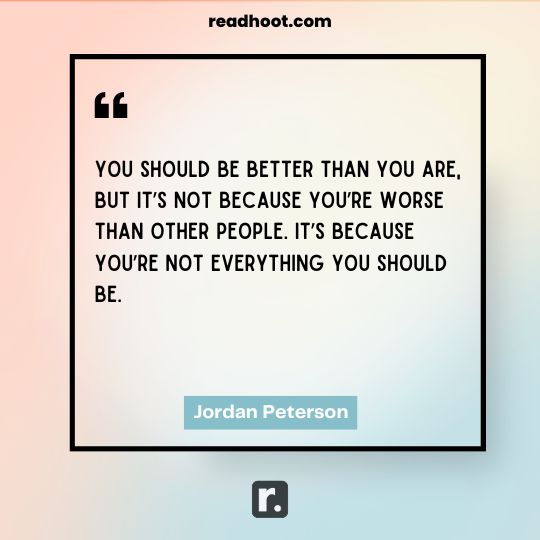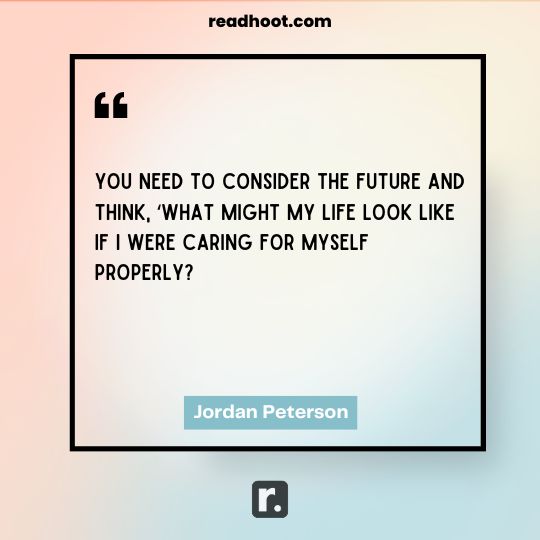 Inspirational Jordan Peterson quotes
Jordan Peterson Quotes about Success
Best Books of Jordon Peterson
Jordan Peterson is not only a speaker and thinker, but also a successful author with several best-selling books. His works offer a unique blend of psychology, philosophy, and self-help advice, all geared toward helping readers find meaning and purpose in their lives.
Here are some of the best books by Jordan Peterson.
12 Rules for Life: An Antidote to Chaos – In this book, Peterson lays out 12 practical principles for leading a meaningful and purposeful life, drawing from his experiences as a clinical psychologist and his deep understanding of mythology and religion.
Maps of Meaning: The Architecture of Belief – This seminal work explores the psychological underpinnings of human behavior and belief systems, examining the role that myths, stories, and archetypes play in shaping our worldviews and sense of meaning.
Beyond Order: 12 More Rules for Life – A follow-up to "12 Rules for Life," this book offers 12 additional principles for personal growth and self-improvement, drawing on Peterson's own struggles and experiences.
The Gulag Archipelago – Although not written by Peterson himself, he has frequently praised this book by Aleksandr Solzhenitsyn as a powerful indictment of the horrors of Soviet communism, and a reminder of the dangers of ideological extremism.
These books are just a small selection of Jordan Peterson's influential works. Each one offers unique insights and perspectives on how to live a fulfilling and meaningful life, and are highly recommended for anyone looking to improve themselves and their understanding of the world.