Are you looking for quotes on Responsibilities? Look no further! We have rounded up a selection of quotes on responsibility that will encourage you to take on and fulfill your responsibilities with dedication and passion. These quotes will provide a helpful reminder of the importance of being accountable and reliable, and will surely inspire you to embrace your responsibilities with purpose and determination."
We people take on various responsibilities at some age in our life. Taking responsibility is not a cup of tea for everyone. It needs a lot of courage, commitment toward your responsibility, and even encouragement.
Being responsible or answerable for something that is within one's power and control. Taking responsibility means keeping promises, and honoring commitments to succeed in life also responsibility is the most important part of life and also an essential quality.
From childhood to adulthood, we take on various responsibilities, including completing homework, doing household chores, and caring for our family and relationships. As we grow, we encounter a variety of responsibilities in different areas of our lives, including professional, financial, and relationship.
Looking to become more responsible and capable of taking on responsibilities? Here are some helpful tips to guide you on your journey:
Prioritize your task and do them according to importance and urgency.
Break down your tasks into smaller, and more manageable ones so that you can focus on one task at a time.
Ask for help if want it and never ever be afraid of asking for it when you need it.
Set realistic goals for yourself and track your progress.
Reward yourself by celebrating your success.
Take regular breaks to feel fresh, relaxed, and focused.
Responsibility Quotes To Being Accountable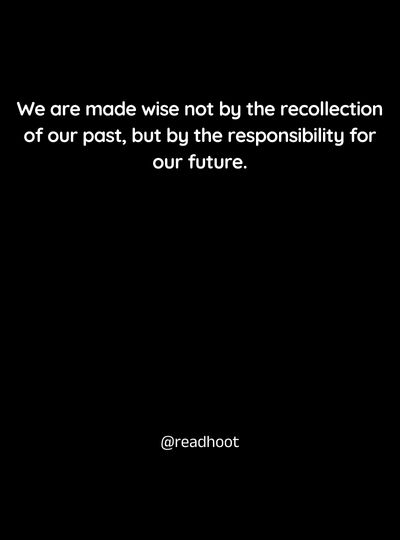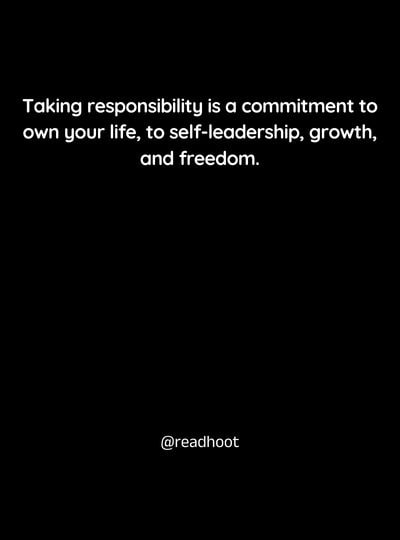 The willingness to accept responsibility for one's own life is the source from which self-respect springs.[/alert-warning]