As someone who has struggled with finding their own path in life, I was drawn to Angela Duckworth's research and writings on the concept of "grit." Angela Duckworth's quotes of wisdom have given me the motivation and encouragement I need to stay focused on my long-term goals, no matter how difficult the journey may be.
I admire her insights on how success is not just about natural talent or intelligence, but also about determination, perseverance, and hard work. Through her inspiring quotes, she has shown us that with effort and perseverance, we can achieve anything we set our minds to.
Read More: 5 Must-Read Books To Understand Human Psychology
In this article, I want to share some of my favorite quotes from Angela Duckworth that have touched my heart and inspired me to never give up on my dreams.
Who is Angela Duckworth:
Angela Duckworth is a psychologist and educator best known for her research on the concept of "grit."
Here are some well-known facts about Angela Duckworth:
Duckworth was born in Boston, Massachusetts in 1970. She graduated from Harvard University with a degree in mathematics and then worked as a 7th-grade math teacher in a public school in a low-income area of New York City.
Duckworth got her Ph.D. in psychology from the University of Pennsylvania, where she studied grit.
She discovered that a combination of enthusiasm and perseverance that predicted success better than raw skill or IQ.
Duckworth is a psychology professor at the University of Pennsylvania and the faculty director of the Character Lab.
In 2016, she was named a MacArthur Fellow and awarded a "Genius Grant."
Her book, "Grit: The Power of Passion and Perseverance," has earned considerable attention and praise for its practical and inspirational approach to success.
Duckworth's work has had a profound influence on psychology, education, and self-improvement.
Inspiring Angela Duckworth Quotes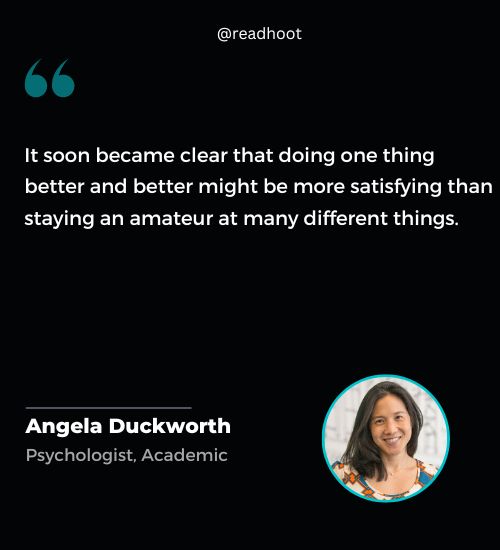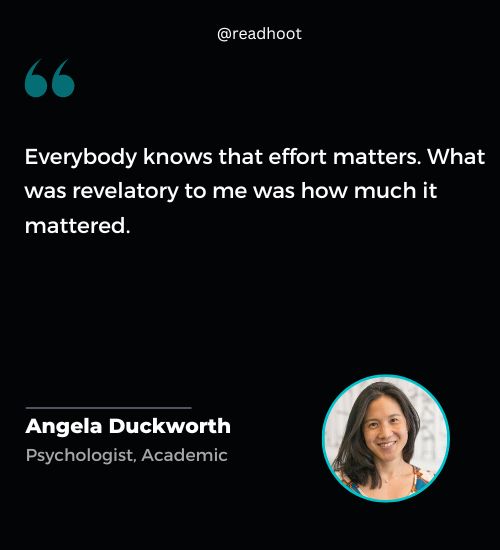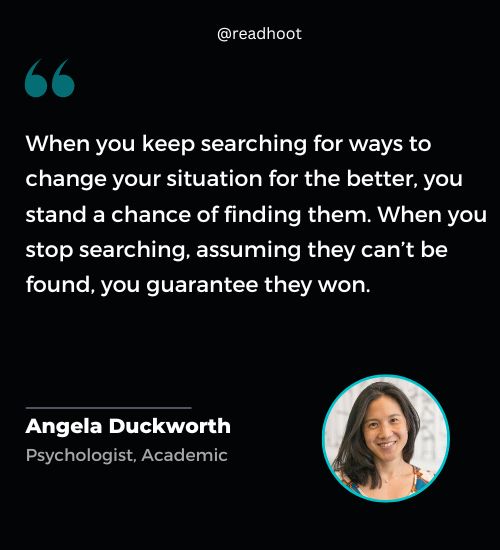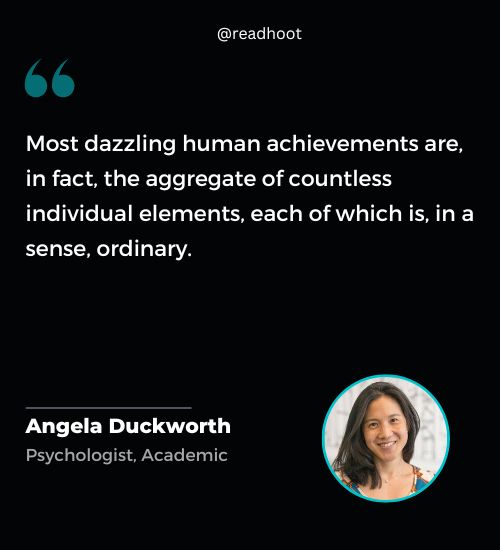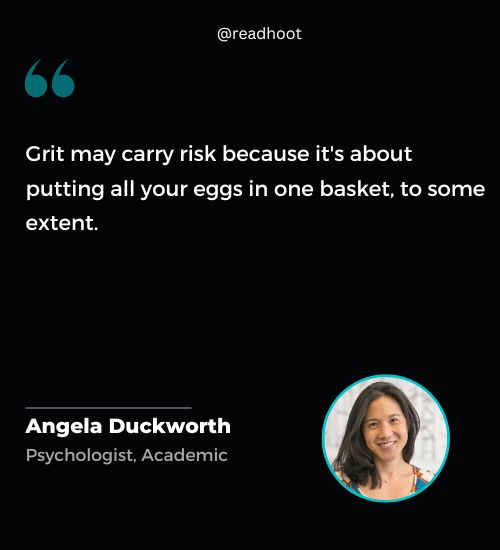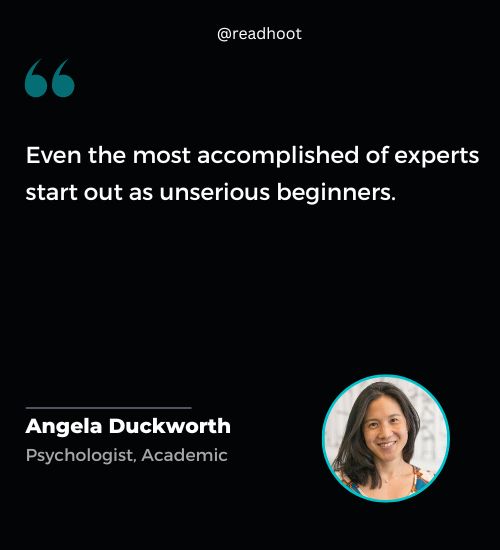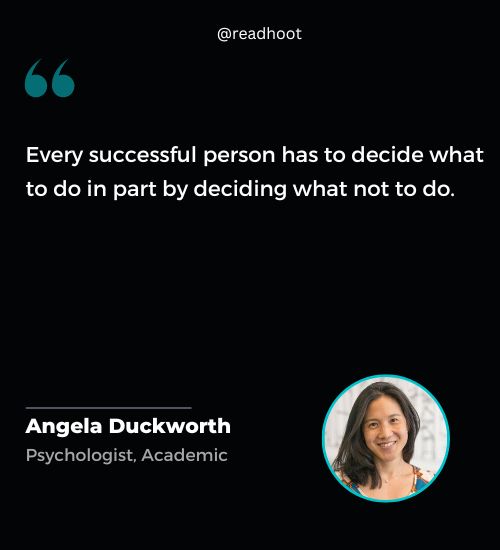 Angela Duckworth Quotes On Passion and Perseverance