Have you ever heard of Buckminster Fuller? He was a brilliant thinker who had a lasting effect on subjects as diverse as architecture, engineering, and philosophy. He was a writer, famed for expressing complicated ideas in simple and memorable terms.
As someone who enjoys discovering new perspectives and concepts, his work and philosophy have always fascinated me.
In this article, we'll look at some of most famous Buckminster Fuller quotes and what they say about his worldview. From his opinions on sustainability and technology to his reflections on love and the human condition, Buckminster Fuller quotes provide insight into the mind of a guy who was always wondering.
Read More: Bertrand Russell Quotes: Insights from a 20th-Century Philosopher
Whether you like design, or philosophy or are simply interested in the world, Fuller's words will both inspire you. So, let us take a deeper look at this great mind and see what we can learn from him. Also, take a look at Alvaro Siza quotes for more inspiration on architecture.
Who is Buckminster Fuller
Buckminster Fuller was an American architect, engineer, inventor, philosopher, and futurist. He was born in 1895 in Massachusetts and spent most of his childhood in the Boston area. He went to Harvard but was expelled twice and never graduated. The Dymaxion House, a futuristic and cheap living place developed by Fuller in the 1920s, was his first big creation.
Here are some interesting facts about Fuller:
He is most known for inventing the geodesic dome, a lightweight and long-lasting construction built on a network of triangles.
Fuller was a staunch supporter of sustainability, believing that humans needed to develop methods to coexist with the Earth's natural processes.
He invented the phrase "Spaceship Earth" to convey the concept that the planet is a finite resource that humanity must learn to manage in a sustainable manner.
Fuller won various awards and honors during his life, including the Presidential Medal of Freedom in 1983, right before his death.
Fuller's philosophy was founded on the conviction that technology might be utilized to benefit mankind, but only if it was employed intelligently.
Buckminster Fuller Quotes To Live By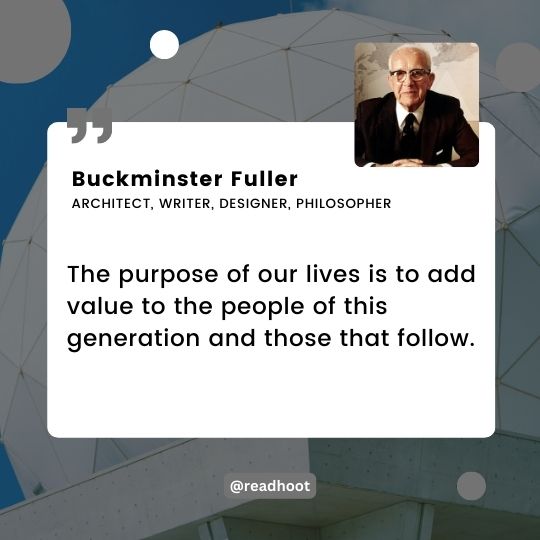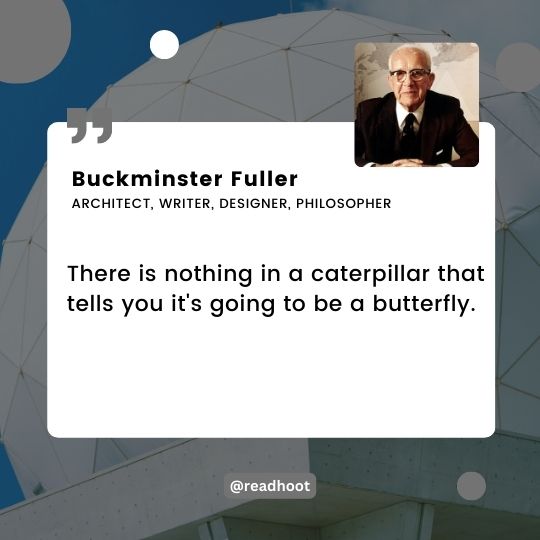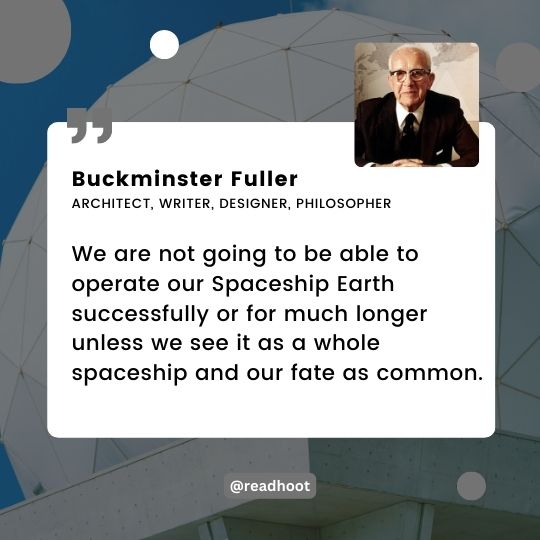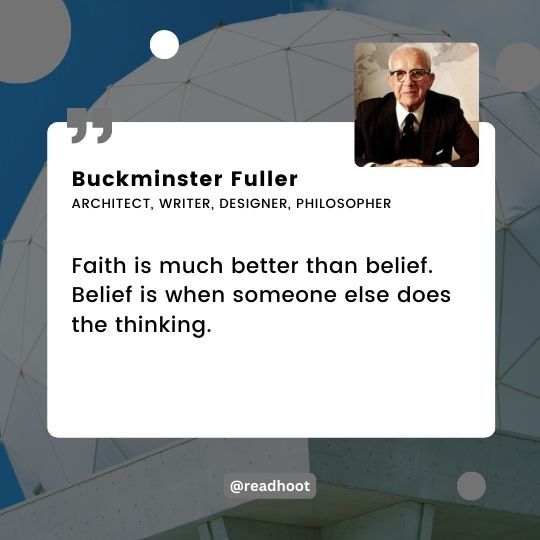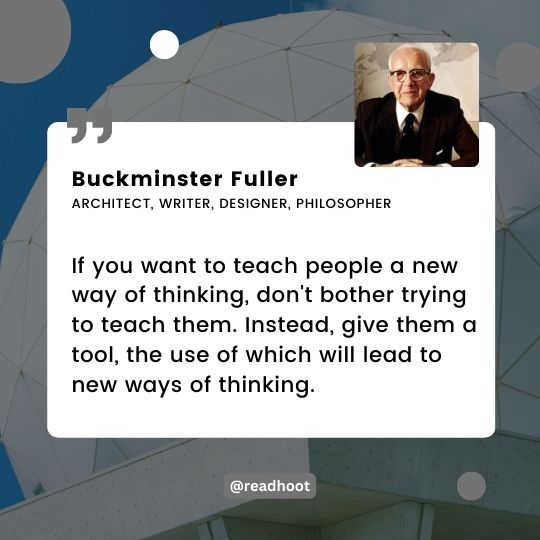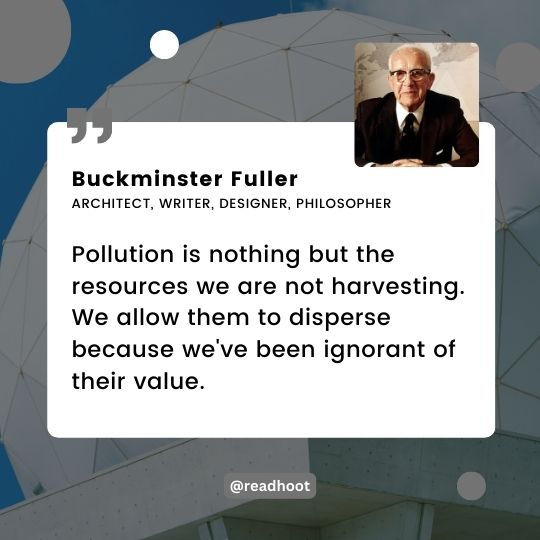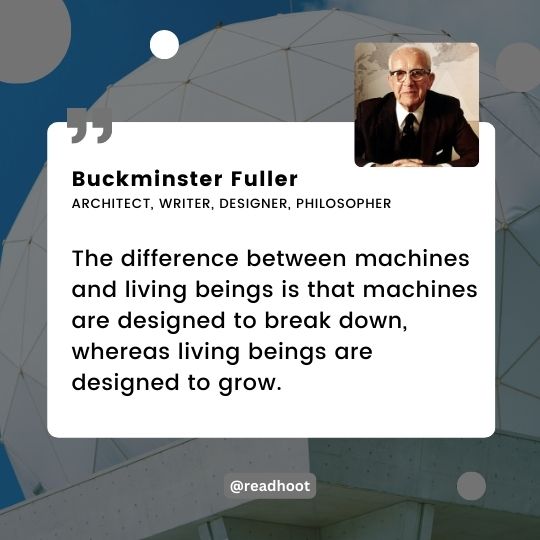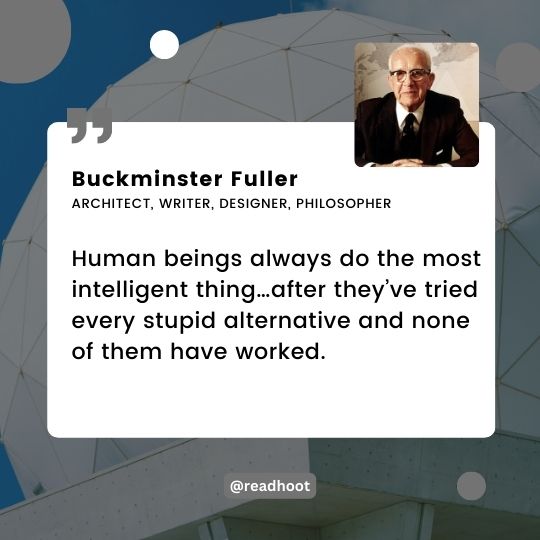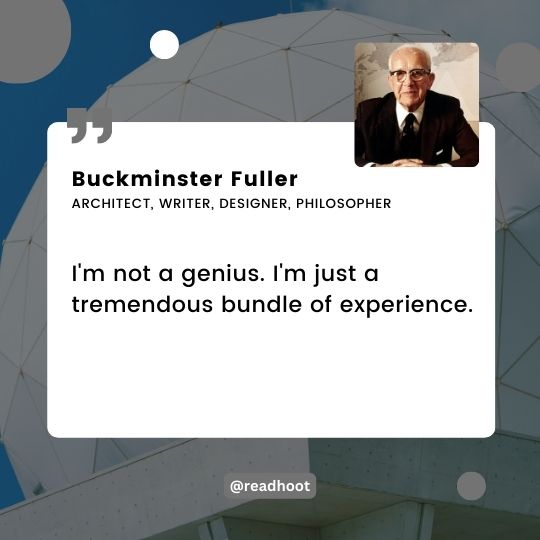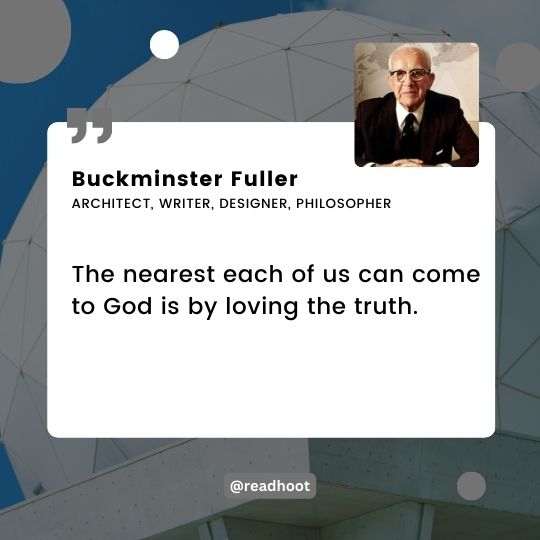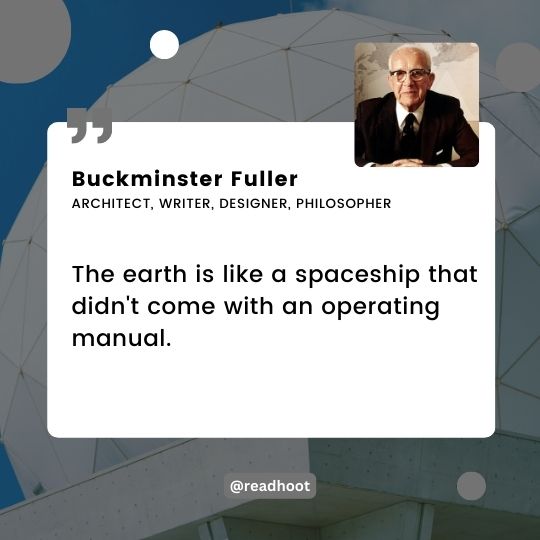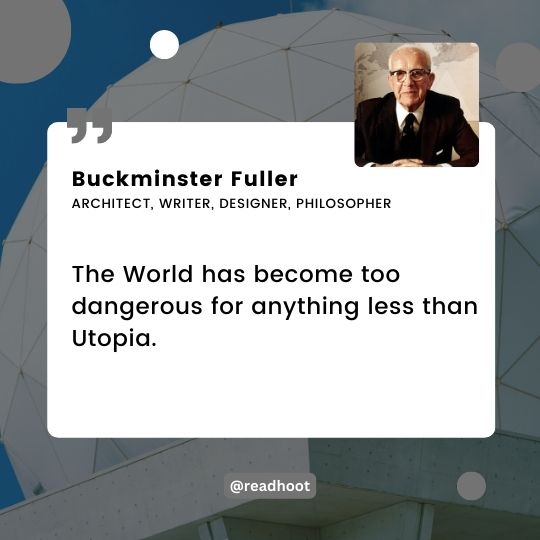 Famous Buckminster Fuller Quotes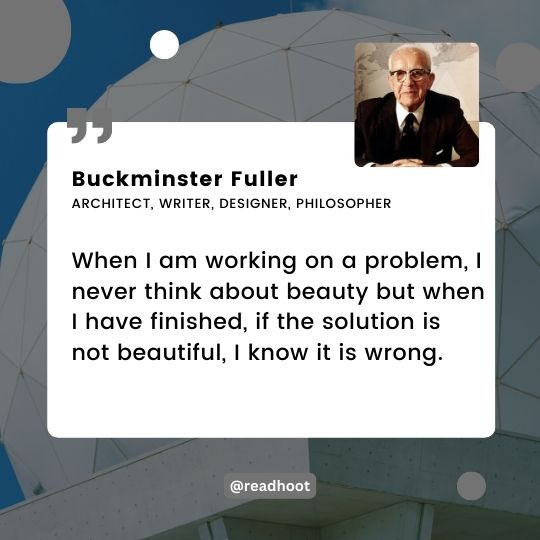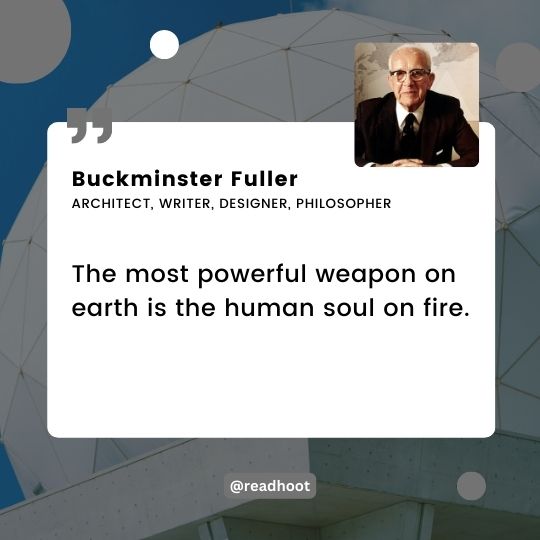 Wrapping up:
As we reflect on the many insightful quotes by Buckminster Fuller, we are reminded that our lives are interconnected and that each one of us has a role to play in creating a better world.
Fuller believed in the transformative power of human ingenuity and the potential for us to work together to address the most pressing challenges of our time. His ideas are as relevant today as they were when he first articulated them.