These good life quotes can be motivational for you in helping find positivity and inspiration to start your day and find ways to deal with daily challenges in your life.
They say, life is a precious gift for all living beings but living a good life seems challenging nowadays. Living a good life means having a purpose, setting goals, and making meaningful connections with others. It involves taking care of yourself physically and mentally, being mindful and present at the moment, and striving to live a life of purpose and meaning.
Good living also encompasses developing healthy relationships with family and friends, being kind and compassionate to others, and finding joy in small moments. Finally, it also involves being open to change, learning from mistakes, and being willing to take risks.
A good life is not only thinking about yourself but about others too. The good life means being kind to others helping them in their failures and celebrating their success without envy. Everyone wants to live a good life and for that, you have to leave your grudges for others and spread love among them. Forget your past and bad experiences and lead a good life ahead.
Read more: 6 Must-Read Books for Communication Skills And Sharpen Social Skills
If you are searching for some motivational words to start a good life then these good life quotes will surely help you and inspire you to lead a good life and live your life to the fullest.
Inspirational Quotes About Good Life
It's human excellence that makes a human being beautiful. If you develop qualities such as justice, courage, self-discipline, tranquility, kindness, or patience you will be living a great life.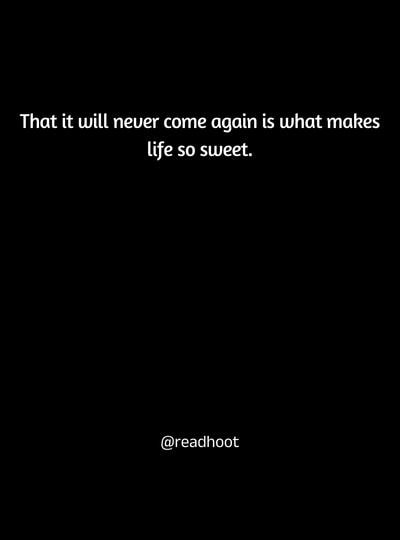 Inspirational Short Good Life Quotes