As someone who has been deeply inspired by the teachings of Oswald Chambers, I am always in awe of the wisdom that can be found in his words. Oswald Chambers quotes have been a source of comfort, guidance, and inspiration for me on my faith journey, and I know I am not alone in this.
Oswald Chambers had a special talent for understanding the inner workings of the human soul and expressing profound truths in a way that was both understandable and life-changing. His teachings on spiritual growth and the nature of God have had a profound impact on my life, and I am so grateful for the gift of his words.
In this article, I want to share some of my favorite Oswald Chambers quotes and reflect on what they have meant to me, in the hope that others might also be inspired by his teachings. Also, don't forget to also read our collection of Good Friday quotes and wishes.
Who is Oswald Chambers:
Oswald Chambers was a Holiness Movement and Scottish Baptist evangelist and teacher best known for his devotional book "My Utmost for His Highest," which is still extensively read and studied today.
Here are some facts and details about Oswald Chambers:
Oswald Chambers was born in 1874 in Aberdeen, Scotland. In 1901, he was ordained as a Baptist minister and later as a Holiness Movement evangelist and lecturer.
Chambers highlighted the importance of giving one's will to God and living a surrendered life in order to get closer to God. His teachings are focused on the more in-depth elements of a personal connection with Jesus Christ.
He also discussed the importance of holiness and the sanctification process, as well as the role of suffering in the Christian life.
Chambers and his wife, Gertrude, established the Bible Training College in Clapham, London, in 1911, and he worked as principal until his death.
Chambers died on November 15, 1917, at the age of 43, of appendicitis complications.
Many people find inspiration and wisdom in his words, and his teachings have been widely read and continue to be widely popular.
Impactful Quotes of Oswald Chambers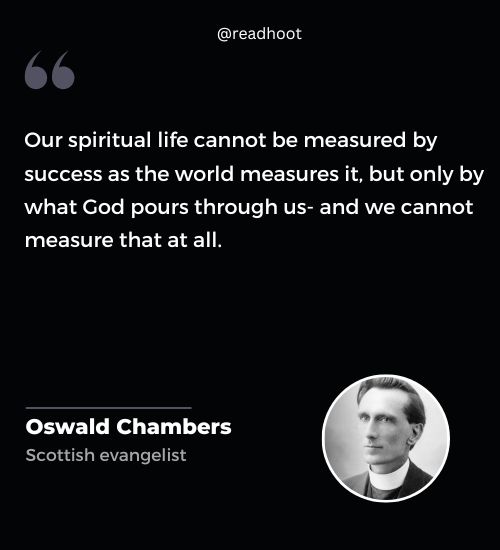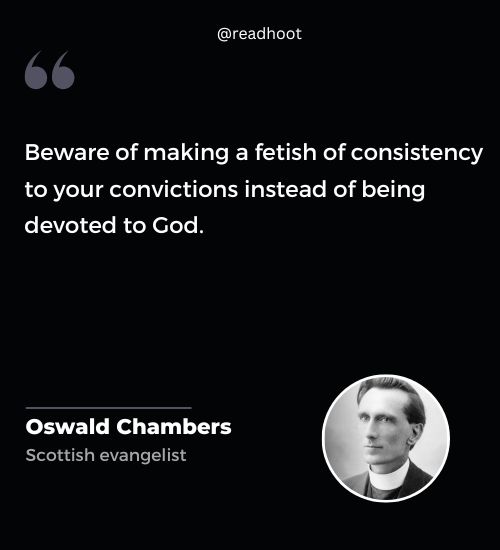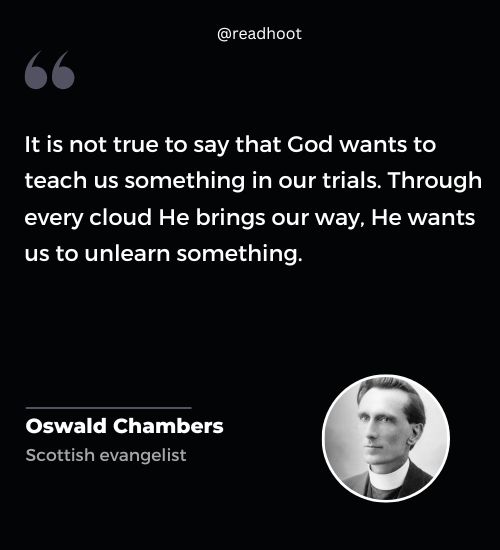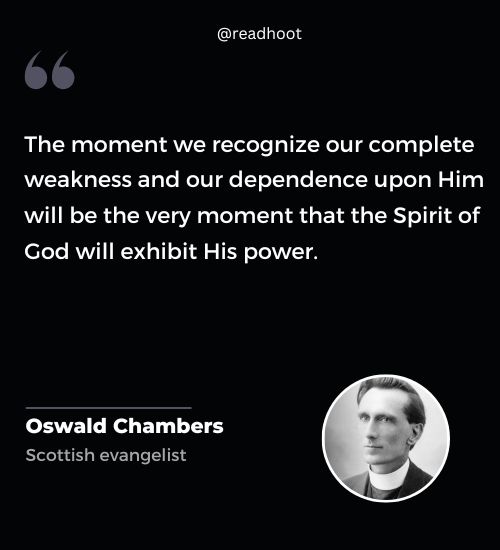 Oswald Chambers Quotes About God and Spirituality