All Might (Toshinori Yagi)
Toshinori Yagi, Hero name (All Might) is the strongest and number one hero of My Hero Academia.
Birthday:- June 10th.
Height:- 220cm.
Weight:- 225 kg.
Kohei Horikoshi has written this manga where 80% of peoples has a special power called Quirk.
Toshinori Yagi (All Might) is the Quirk less boy, who has a dream to become the number one hero. He was full of ambition, courage, and hard work.
He is a fast learner, he has a kind heart with life-saving ambitions and his teacher (Nana Shimura) acknowledges that he is suitable for her next successor. Nana Shimura pass her Quirk ("one for all") to Toshinori Yagi and started to train him. Now, he is the eighth person who uses one for all.
Toshinori Yagi did his studies at the U.A. High school and he was good at studies. After school, he was going to save the civilians from bad villains with his best friend Naomasa Tsukauchi.
After Nana Shimura's death, he did too much hard work for became the number one hero. Gran Torino taught him and train him too hard to fulfill his dream. Shimura told Toshinori to keep a big smile on a face in every situation because now you are the hero and everyone trust and believe in you. The story between All Might and Toshinori is very epic and emotional. I personally recommend you to watch (Boku no Hero Academia All Might Rising The Animation) special episode.
After deathmatch with the main villain ( All for One user ), All Might beat him but he had critical damage on his body and he loses his power like before he had.
One day he saw a quirk less boy (Izuku Midoriya) who runes toward a villain to save his friend without thinking twice.  So, he decided to pass his Quirk to young Midoriya and train him just like his teacher Nana Shimura did. At current ongoing anime he is not at first rank, he retired from hero post, but he always available when someone needs him. He said many words which are really motivated and we collect his many lines and quotes which are really inspiring.
Down below, we are showing the best selective Quotes of All Might which will really be inspiring anyone.
Motivational All Might Quotes
---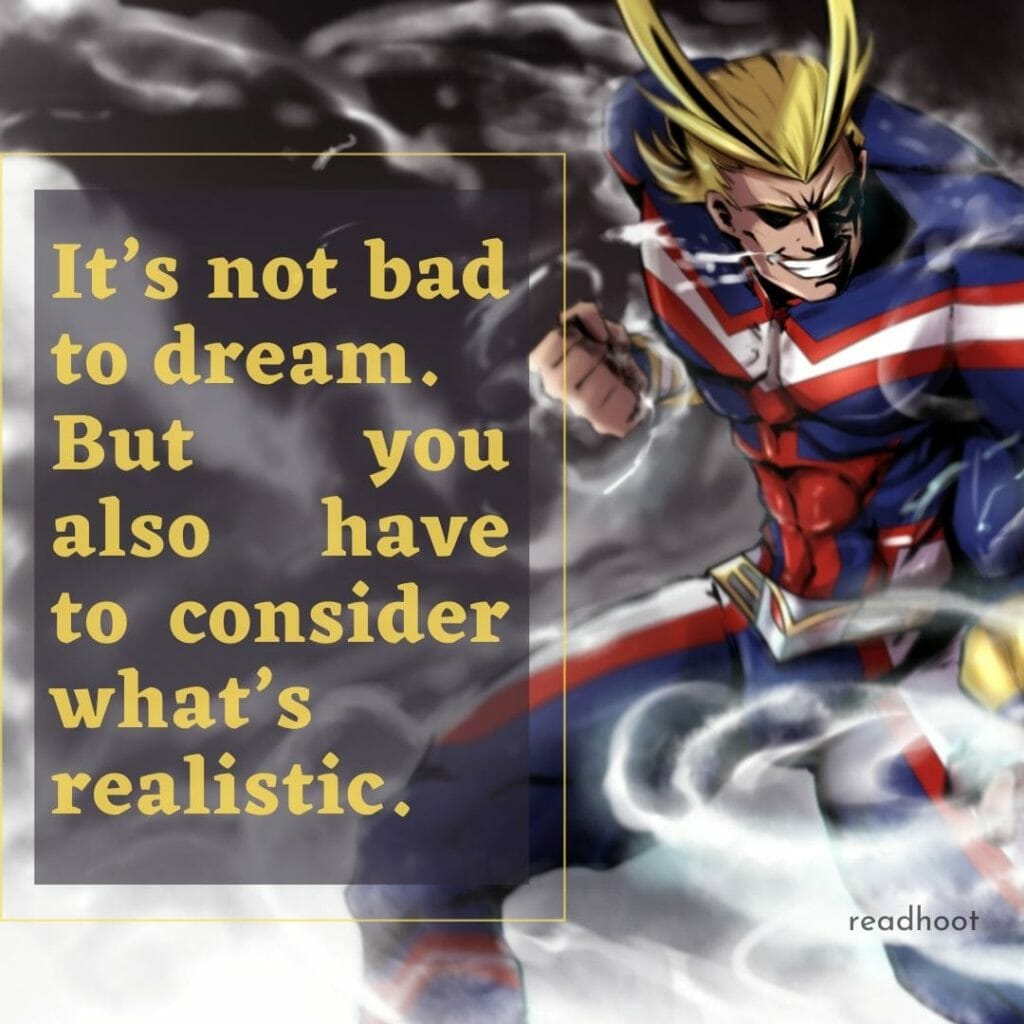 ---
---
---
---
---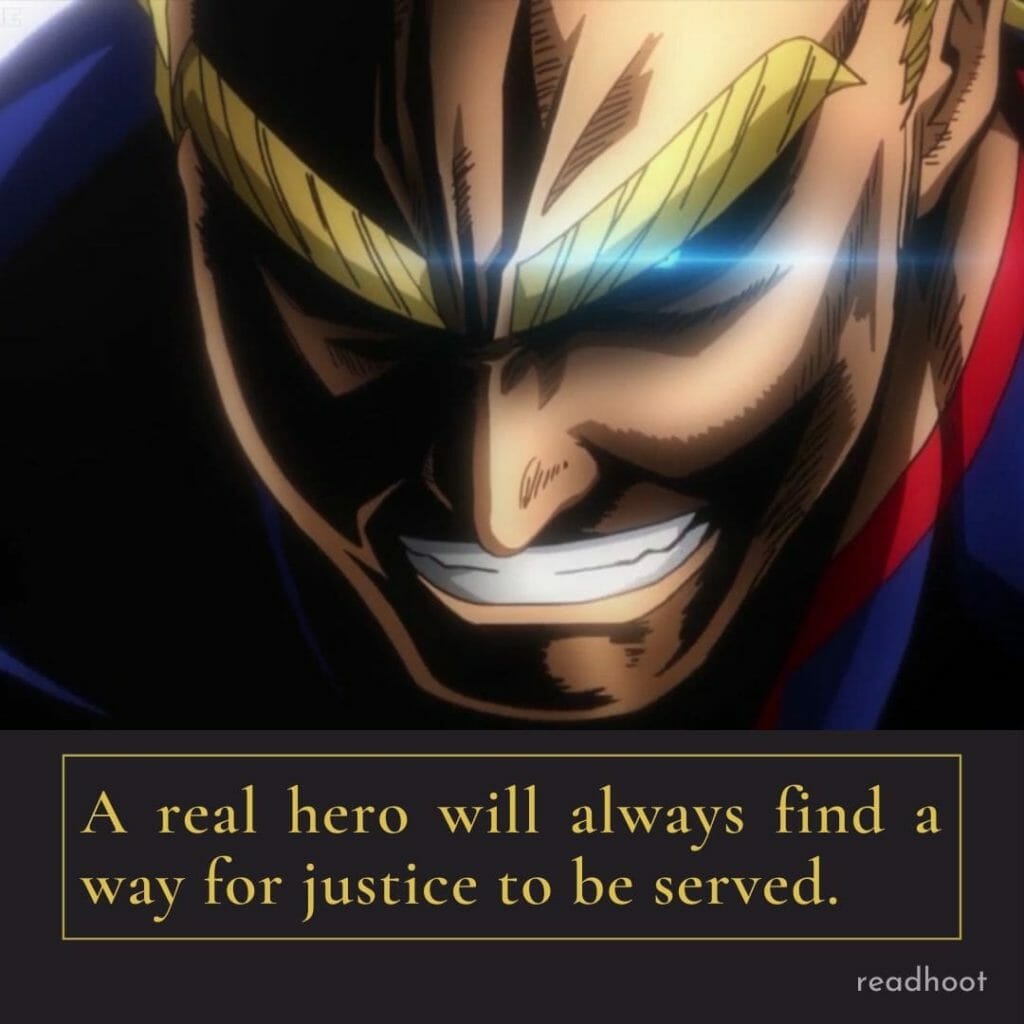 ---
---
---
---
---
---
---
---
---
---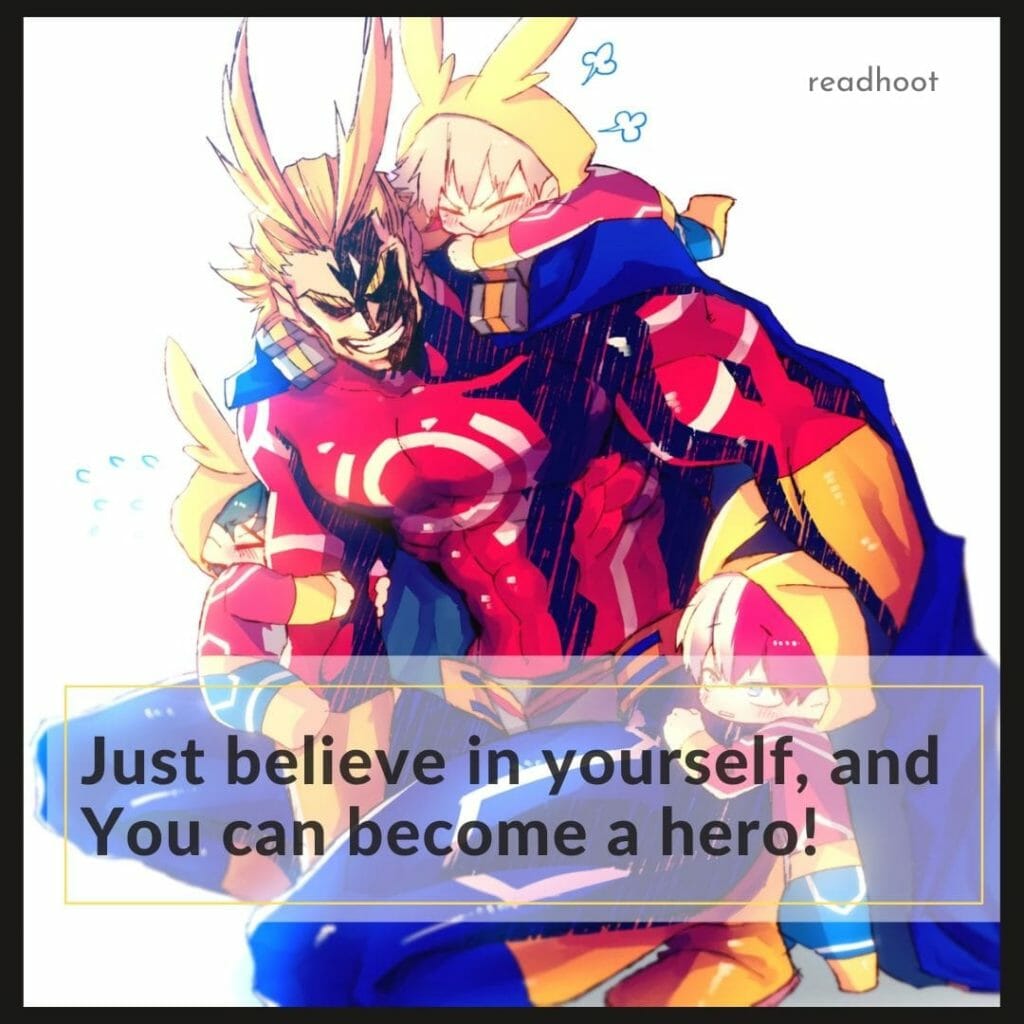 ---
---
---
---
---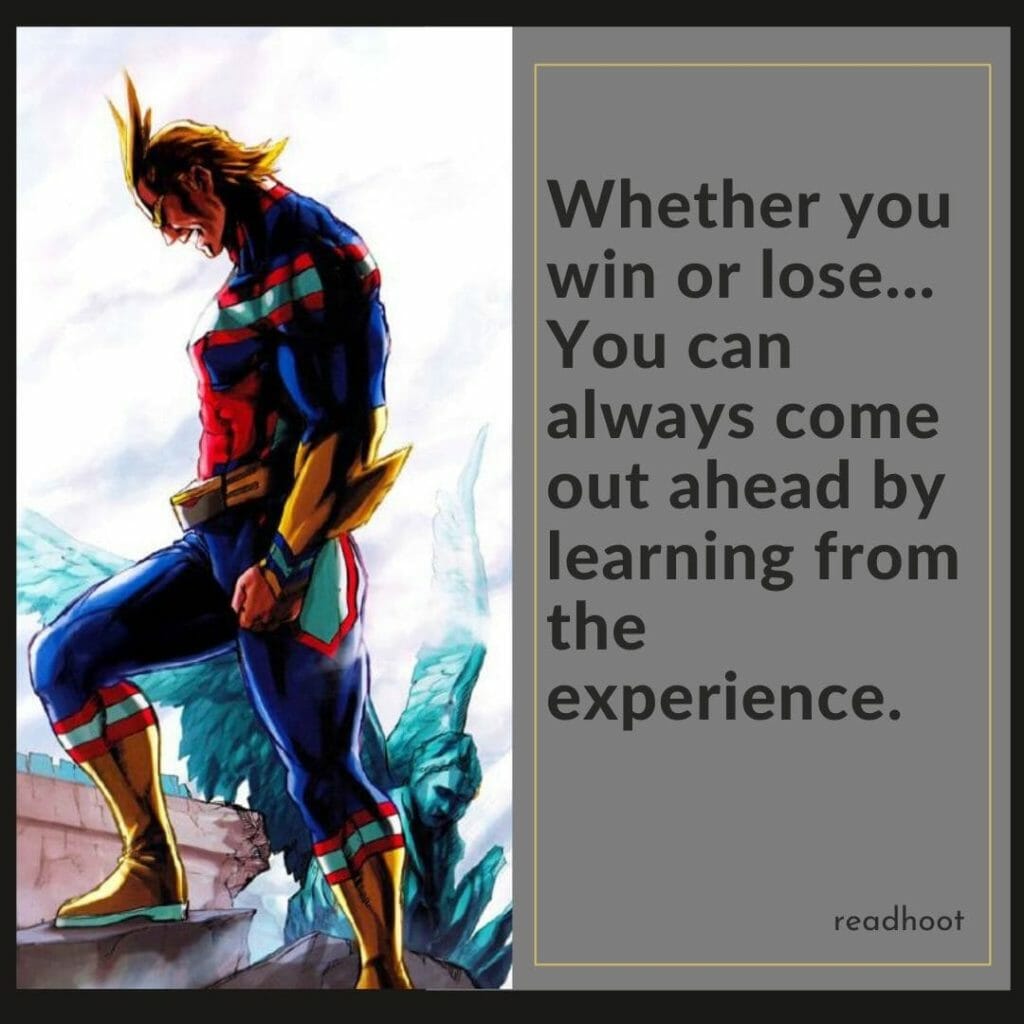 ---
---
---
---
---
---