Izuku Midoriya ( Deku )
Izuku Midoriya also called Deku is the protagonist of My Hero Academia anime and manga.
Birthday:- July 15th.
Height:- 166cm.
Parents:- Mother's name (Inko Midoriya), Father's name (Hisashi Midoriya).
Kohei Horikoshi has written this manga where 80% of peoples has a special power called Quirk.
Izuku Midoriya has high dedication to become the best hero and save the world from bad villains just like his ideal All Might. He dreams to study at the UA and wanna become the number one hero like All Might. But when he was four Doctor said that he is born without a quirk. But, he has a high spirit and that doesn't stop him from dreaming big as he wants to follow in the footsteps of his favorite superhero, All Might.
He is good at studies and making strategies. He always analyzing the moves and making statistics of almost every hero and villain. It makes him understand the personality and strategies of his opponents. It is his way to defeat the villain.
One day a villain attacked on his friend Katsuki Bakugo and Midoriya go directly towards the villain to save his friend without any hesitation. He knows that he does not have a chance to win against this villain, but sill he went to save his friend. His efforts are recognized by none other than All Might himself as he arrives on the location and All Might decides to pass his quirk, known as One for All, to the young boy Midoriya.
After that, All Might trained Midoriya to become the number one hero. Midoriya doing so hard work and surpass his limits and became stronger and stronger. He is a student in Class 1-A at U.A. After fighting many villains, he learned many things and getting stronger than before. He said many good lines, which are really inspiring.
Down below, we are showing the best selective Quotes of Midoriya which will really be inspiring anyone.
Motivational Izuku Midoriya Quotes
---
---
---
---
---
---
---
---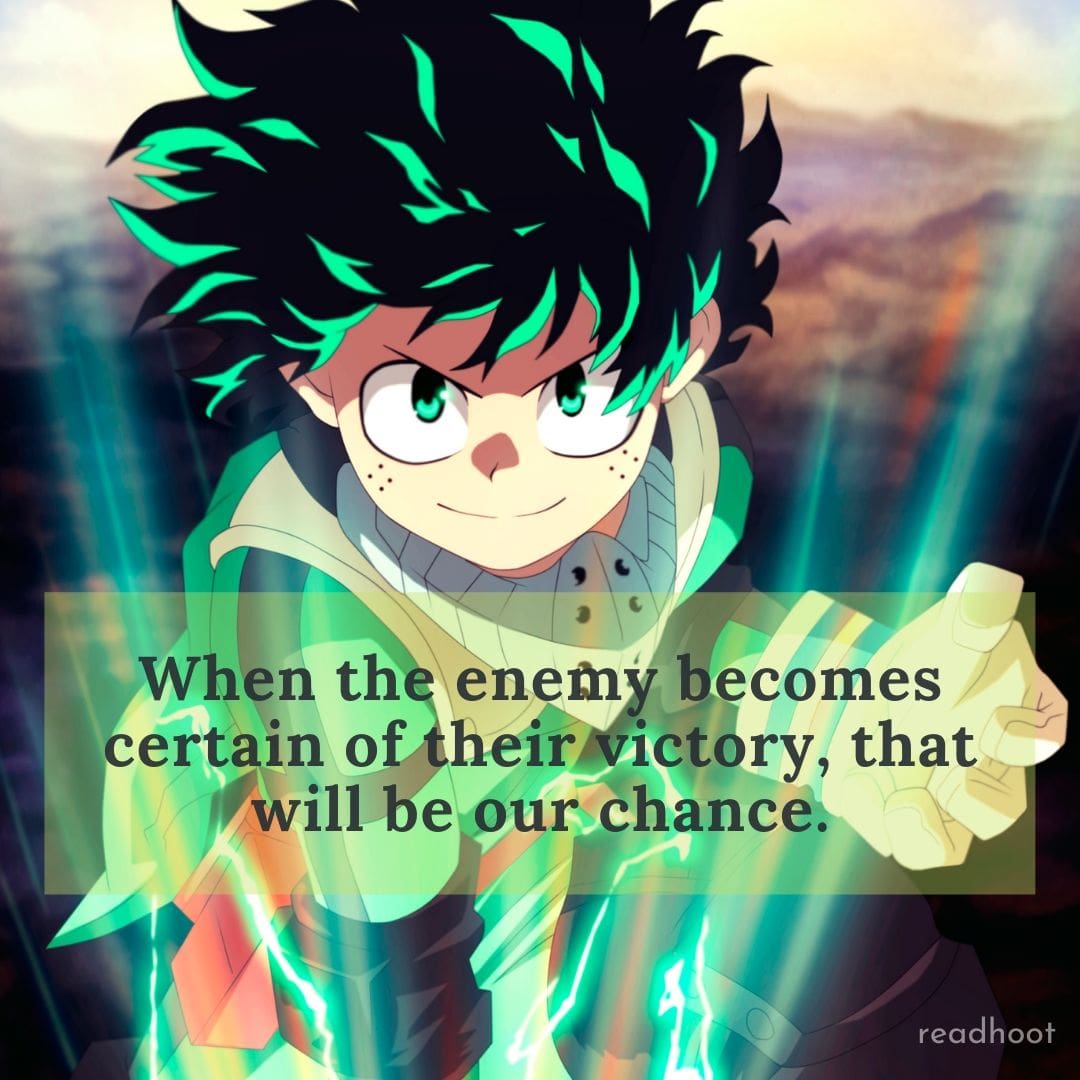 ---
---
---
---
---
---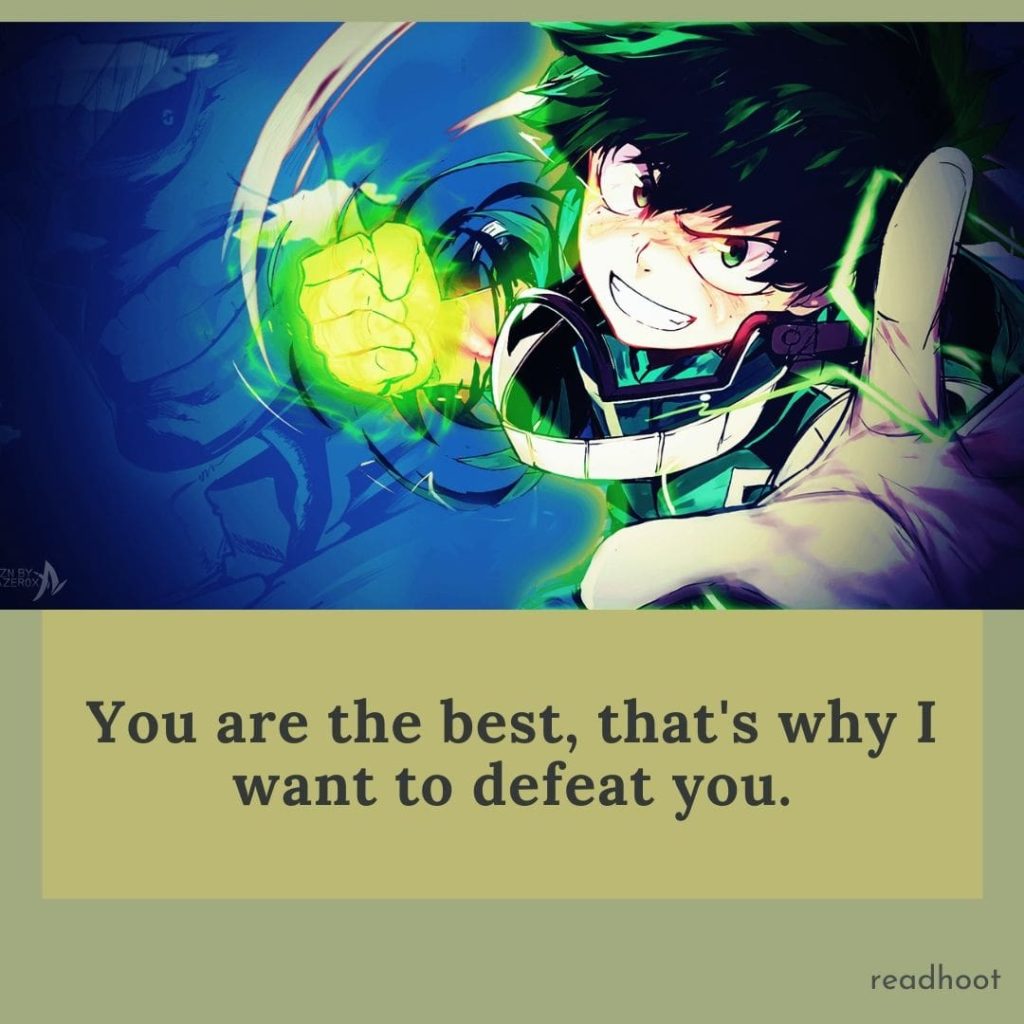 ---
---
---
---
---
---
---
---
---
---
---
---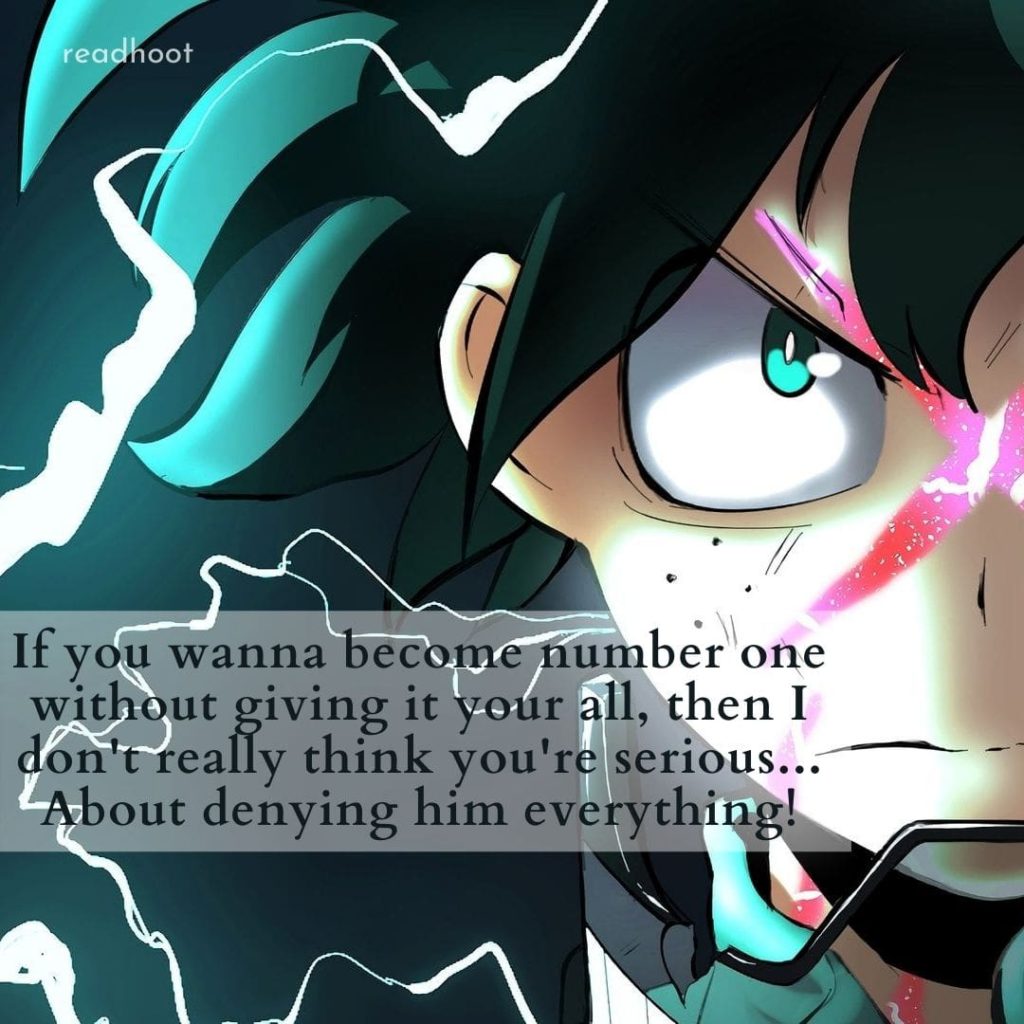 ---
---
---
---
---
---
---
---
---
---
---
---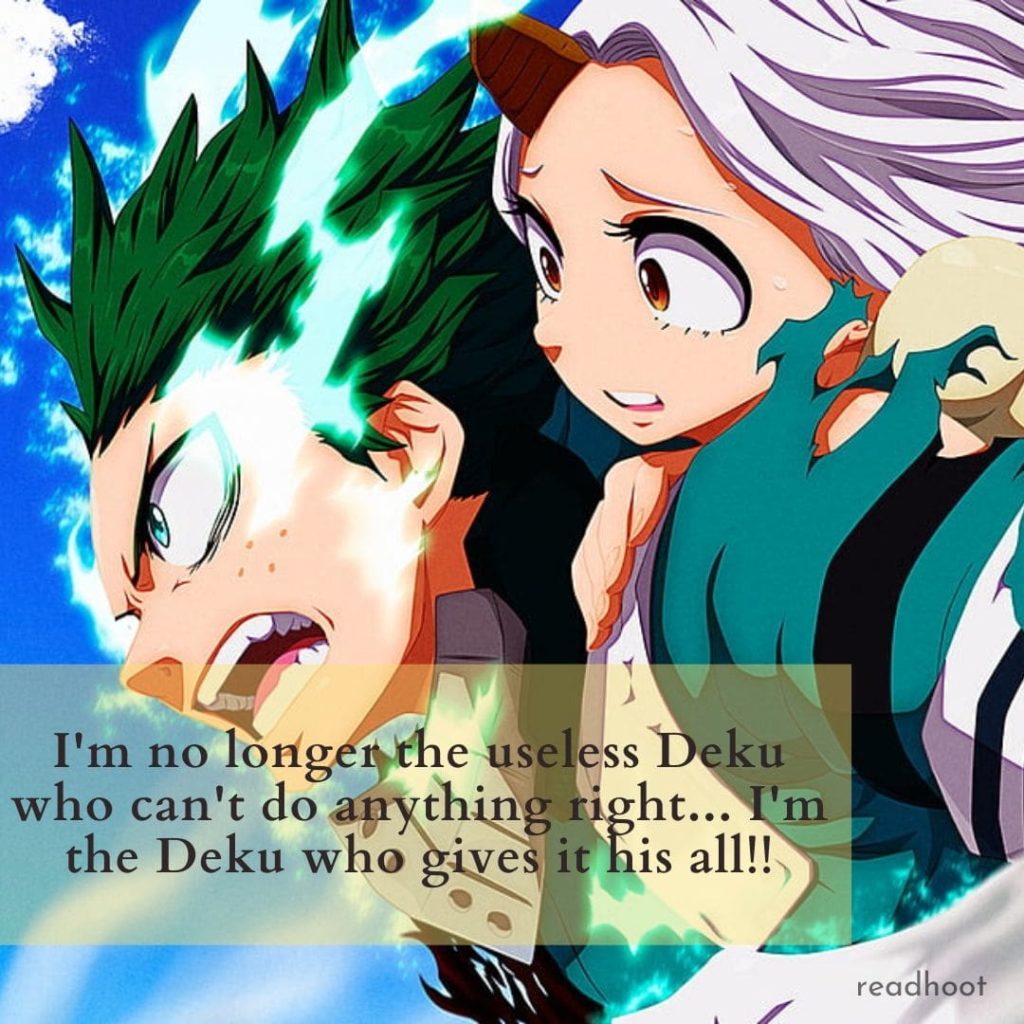 ---
---
---
---
---
---
---
---
---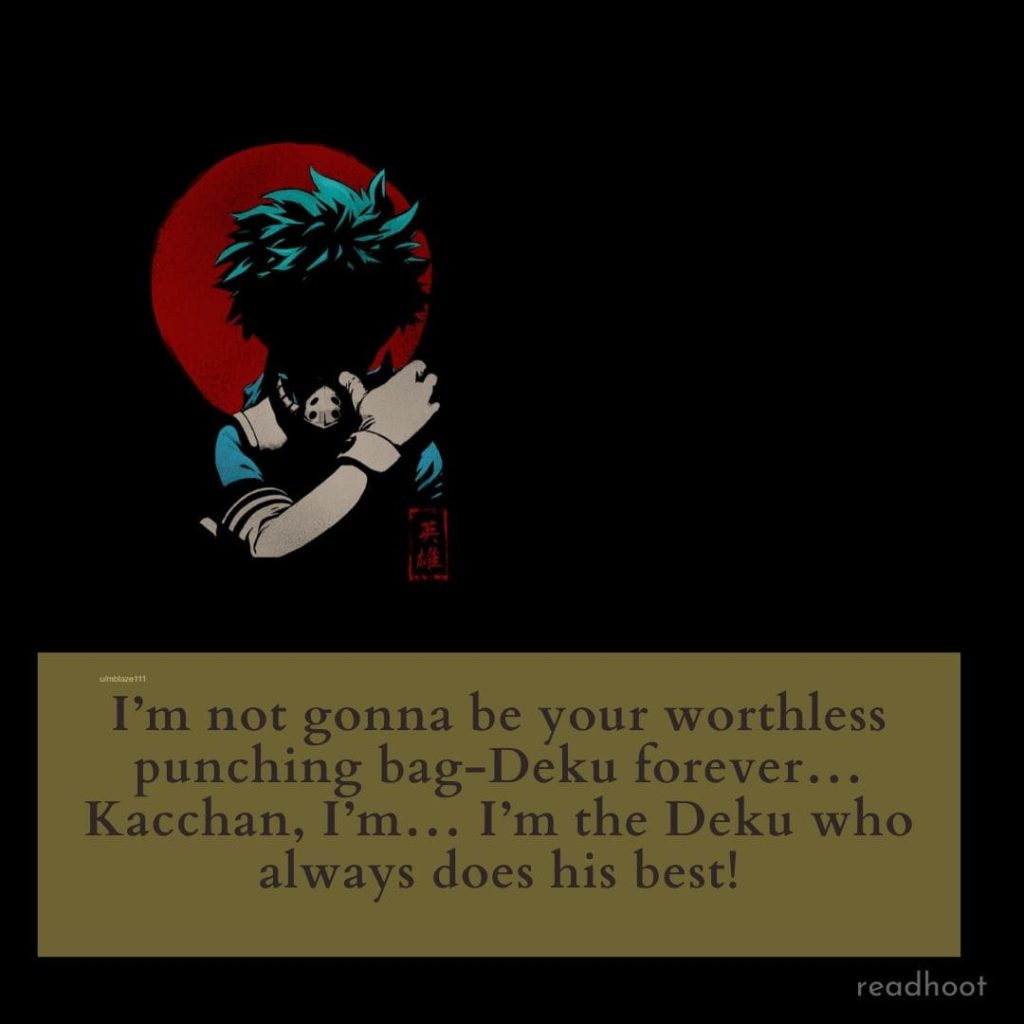 ---
---