Katsuki Bakugo
If you know My Hero Academia, then you'll surely know Katsuki Bakugo. He is one of the students of Class 1-A in the U.A. high school and the main character Midoriya's on-and-off first best friend and rival.
Birthday:- April 20th.
Height:- 170cm.
Weight:- 81 kg.
Parents:- Mother's name (Mitsuki Bakugo), Father's name (Masaru Bakugo).
People who watched this anime know how badass guy is this and no-wonder he has more fan followers than the main character (Izuku Midoriya).
This guy has a high dedication to surpassing All Might and becomes the number one hero of the world as he posses a very powerful quirk. He wanna become the strongest and save the world from bad villains just like his ideal.
And from the beginning, he's always straight forward about his dreams as he believes himself and determined and thirsty for victory and that's his big strength.
No surprise, he's not good at studies, but when he fights with his opponent, he analyses them, there moves, and makes outstanding strategies. His Stubborn nature always pushes his limits and made him the strongest.
His own principles make him an ideal fighter, he also has an arrogant, and aggressive personality but (never judge a book by its cover).  In season 2 when he was fighting with Shoto Todoroki,  Bakugo gave his best but Shoto didn't so he deny to accept the first medal. Because of his pride, he never thought that match was fair enough.
Due to his arrogant behavior, various heroes, civilians, and even villains have commented on it. Bakugo refused Tomura Shigaraki's offer for him to join the League of Villains, even after being offered power and the ability to 'win'.
He highly inspiring by All Might, he unwavering in his aspirations of heroism. Bakugo is smart enough to discern who his enemies and allies are. He is immensely prideful and prefers to act alone, as he hates the idea of having to rely on others to assist him unless he is recognized as the absolute leading figure within a team.
After fighting many villains, he learned many things and getting stronger than before. Just like his will, he has spoken very wise words throughout the seasons which are really inspiring. Down below, you'll see Katsuki Bakugo Quotes that I've collected.
Motivational Quotes of Katsuki Bakugo
---
---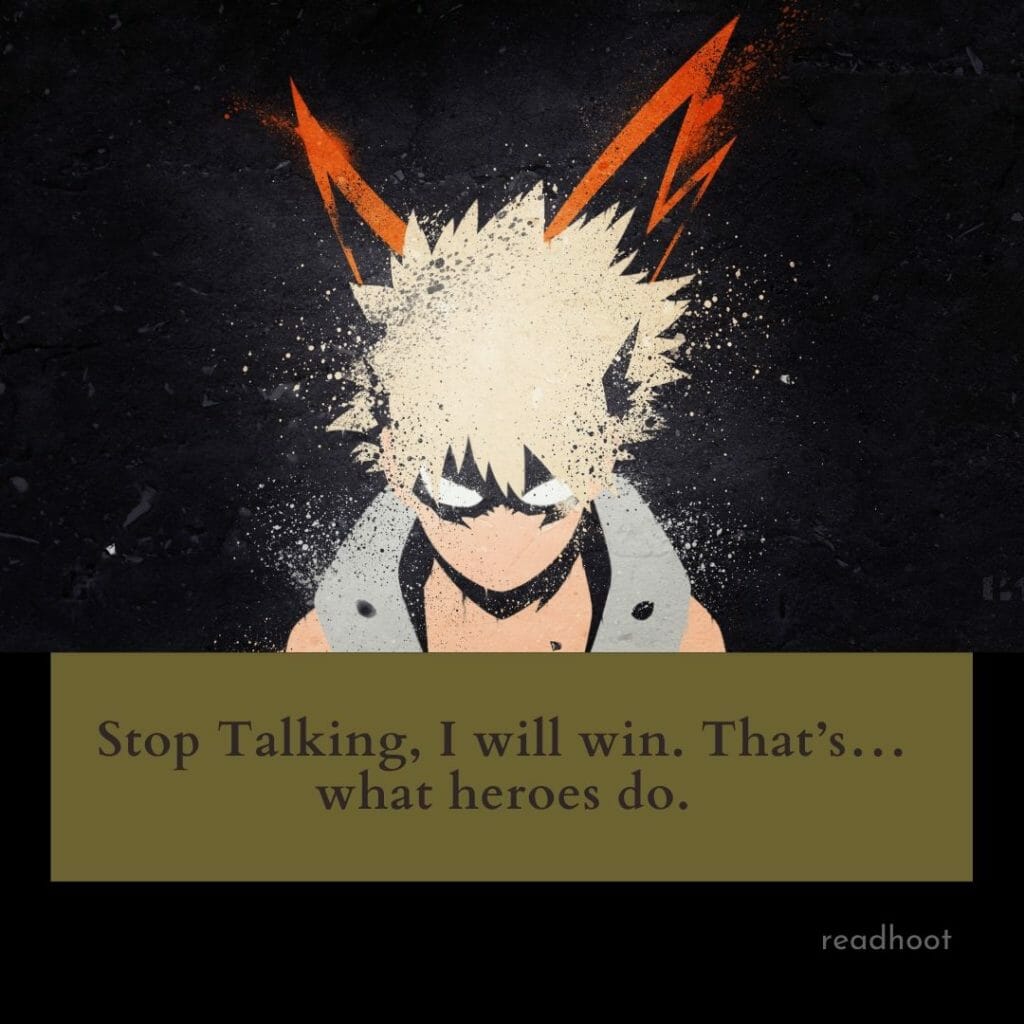 ---
---
---
---
---
---
---
---
---
---
---
---
---
---
---
---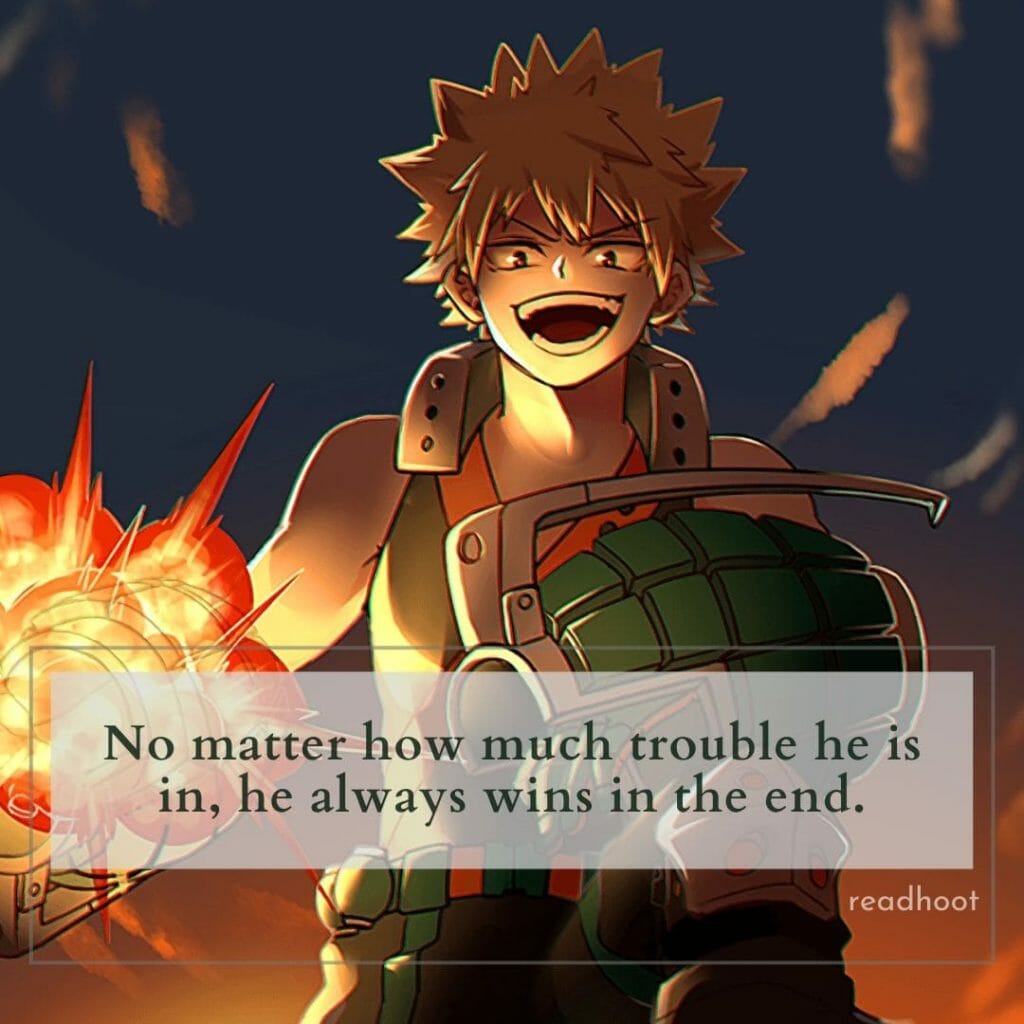 ---
---
---
---
---
---