Itachi Uchiha
No one denies that Itachi Uchiha is the character from Naruto that every fan loves and appreciates, for what he did!!!
Birthday:- June 9th.
Height:- 178 cm.
Weight:- 58 kg.
Clan:- Uchiha Clan.
Itachi Uchiha is the youngest Anbu in Naruto.
Itachi Uchiha was one of the most mysterious and wise characters from Naruto. He has a dark past with many secrets that every fan appreciates, he is the strongest, the smartest, actually, he is the complete package of a perfect hero, or we can say a savior and it creates a high fan base about him.
As we all know, Itachi Uchiha is belonging to the Uchiha Clan and he is a fast learner. At the small age, he became a Chunin and succeed in many 'S' Rank missions. Itachi's father, Fugaku Uchiha is the head of the Uchiha Clan as well as Konoha Military Police and he tries to betray Konoha village. For the sake of Konoha Village, he killed entire Uchiha Clan, he sacrificed everything, he sacrificed himself and his loved one, except for Sasuke because he loves his younger brother too much and in the end, he calls a Rogue Ninja of Konoha. After that, he joins the terrorist organization called Akatsuki.
On the other hand, Sasuke his younger brother hates him too much for what he did in the past, and his one and only goal is to kill him. And after some time he killed Itachi with his own hands but after knowing the truth about Itachi, he feels very guilty.
Masashi Kishimoto the writer of Naruto said Itachi Uchiha is my Favourite character and if Shisui would alive then Itachi and Shisui are the strongest Duos in Naruto, stronger than (Obito and Madara, Naruto and Sasuke).
FACT:- Itachi tried his best to stay alive in order to be killed by Sasuke.
Down below, we are showing the best selective Quotes of Itachi Uchiha which will really be inspiring anyone.
Motivational Itachi Uchiha Quotes
---
---
---
---
---
---
---
---
---
---
---
---
---
---
---
---
---
---
---
---
---
---
---
---
---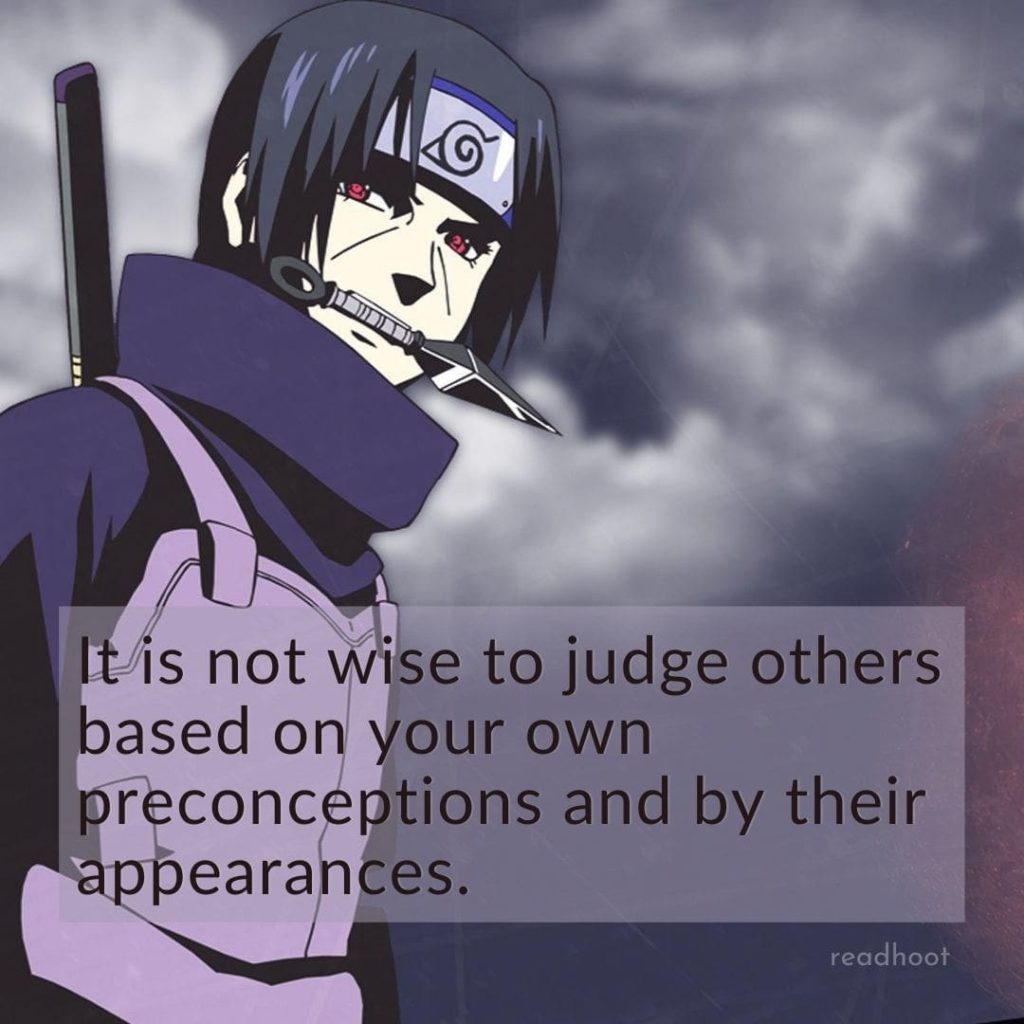 ---
---
---
---
---
---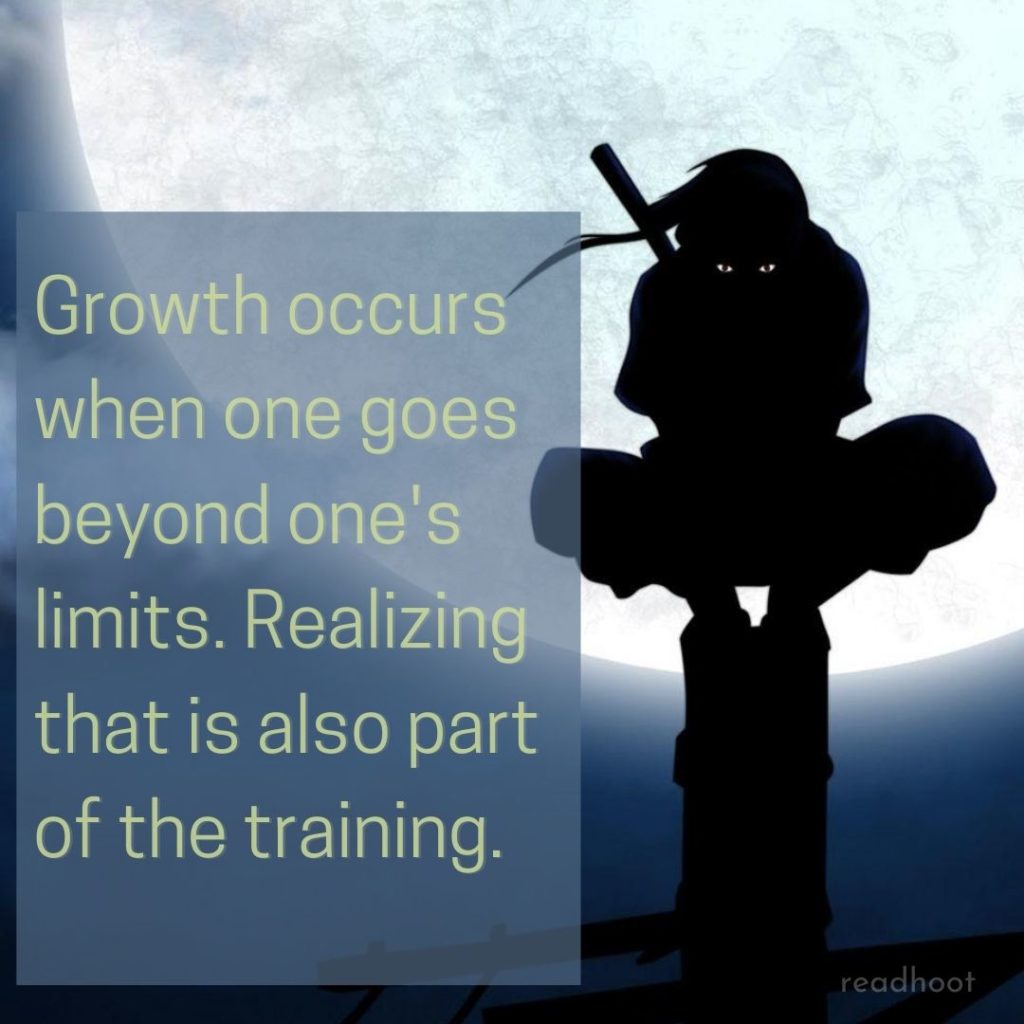 ---
---
---
---
---
---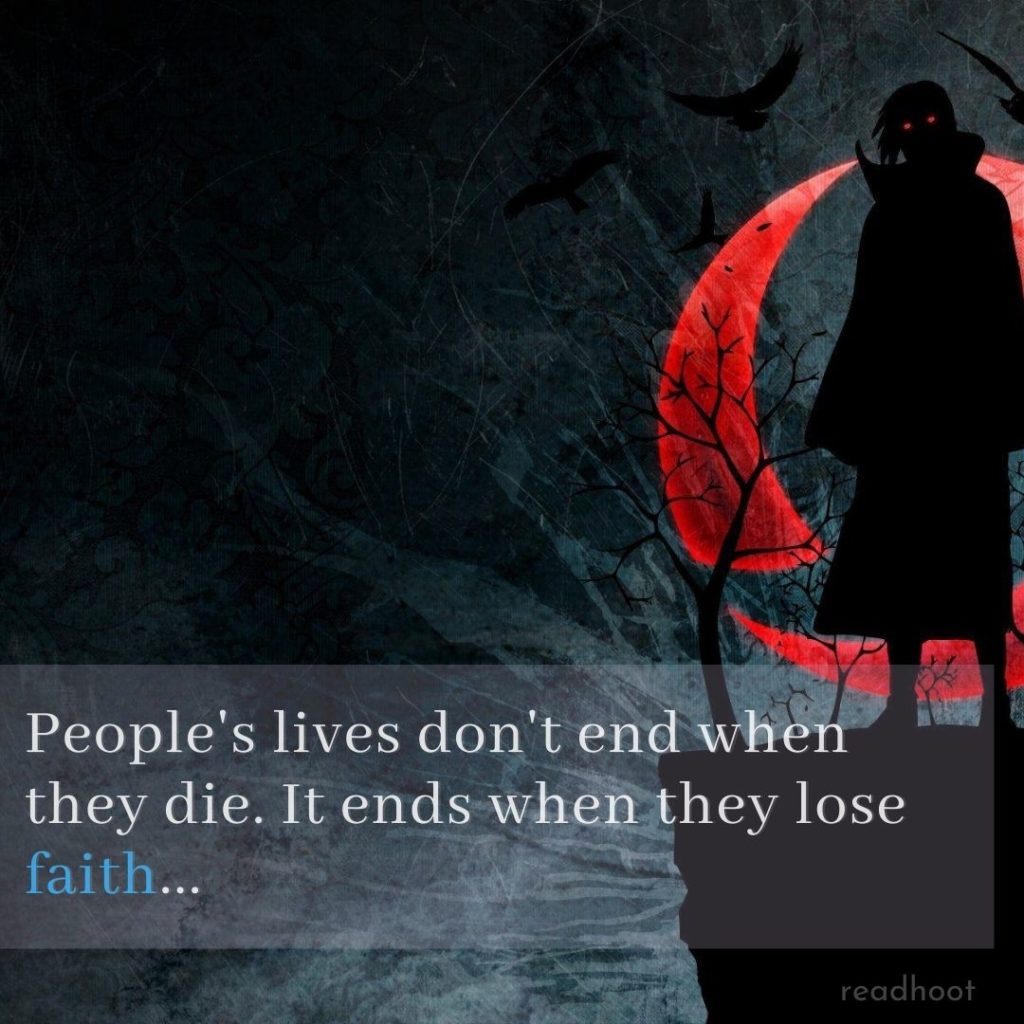 ---
---
---
---
---
---
---
---
---
---
---
---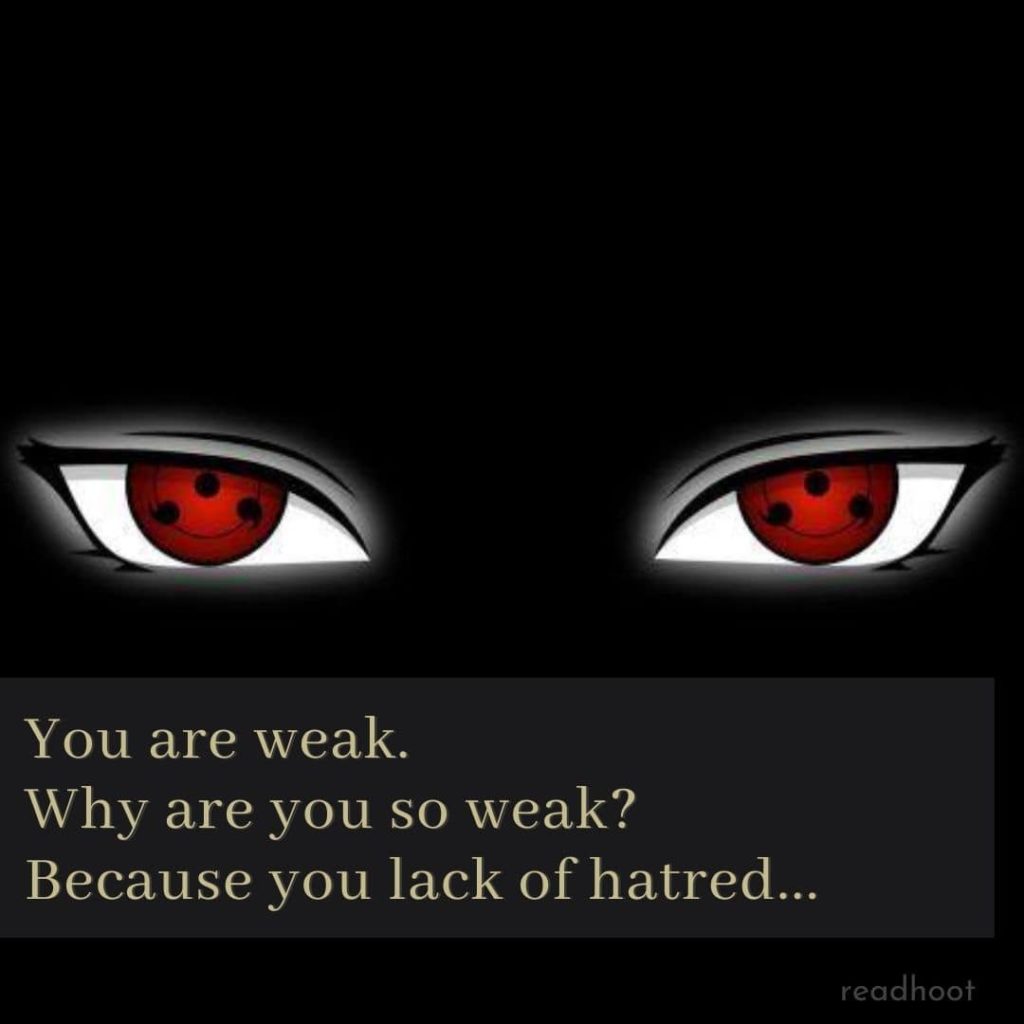 ---
---