Are you familiar with Andrew Carnegie, the accomplished businessman, philanthropist, and author? Although he made significant achievements in his lifetime, it is his wise words that have resonated with me the most.
Carnegie's unique perspective on the world was shared through lectures, writings, and publications, inspiring and encouraging people for decades. His quotes continue to offer timeless guidance on living our best lives, from his ideas on money and success to his beliefs in hard work and perseverance.
Read More: 55+ Bertrand Russell Quotes: Insights from a 20th-Century Philosopher
In this article, let's explore some of Andrew Carnegie's most famous quotes. Join me in discovering the wisdom of this extraordinary man and how it can still hold value in our lives today.
Who is Andrew Carnegie
Andrew Carnegie was a Scottish-American businessman, industrialist, and philanthropist who lived from 1835 to 1919. He immigrated to the United States as a kid and rose from poverty to become one of the world's wealthiest people.
Here are some well-known facts about Carnegie:
Andrew Carnegie built his wealth in the steel industry, founding the Carnegie Steel Company, which became the world's largest steel manufacturer.
He played a crucial role in the expansion of the railroad industry and invested heavily in various other businesses, including oil and real estate.
Carnegie believed that the wealthy had a responsibility to use their riches to benefit society, and he donated millions of dollars to numerous charitable causes.
Carnegie established numerous libraries and educational institutions, including Carnegie Mellon University and the Carnegie Foundation for the Advancement of Teaching.
Today, his philanthropic endeavors continue to impact society, with various institutions and organizations bearing his name.
Andrew Carnegie Quotes on Wealth, Business, and Teamwork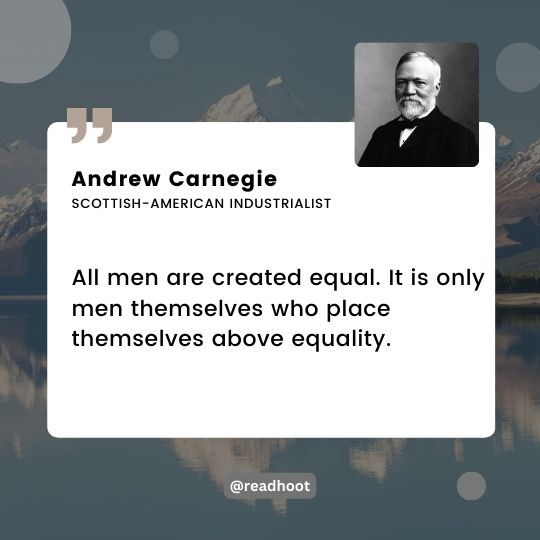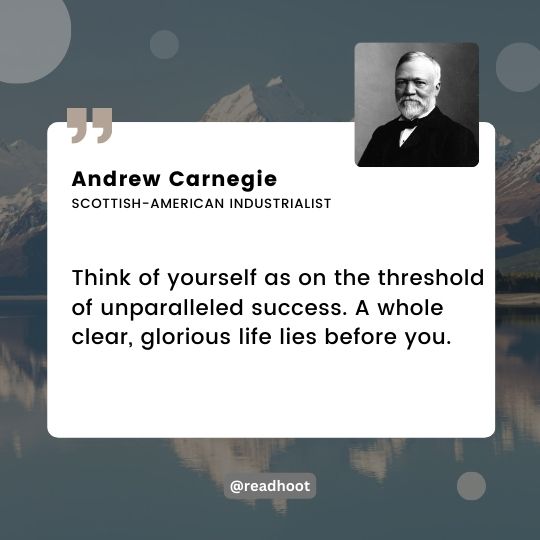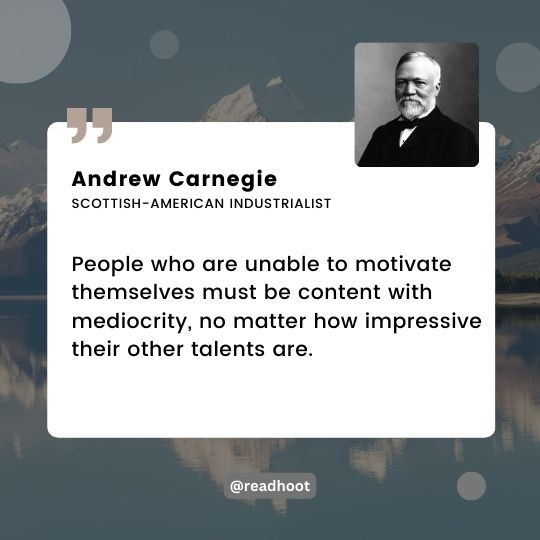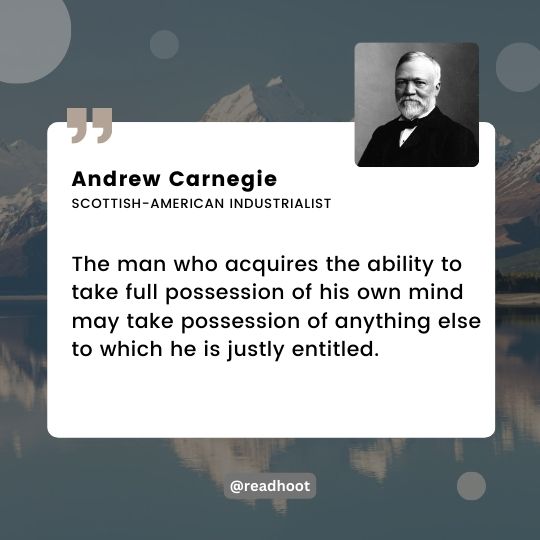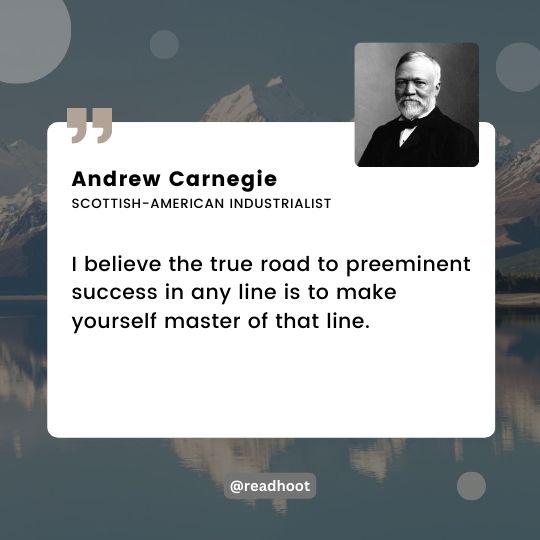 Memorable Quotes by Andrew Carnegie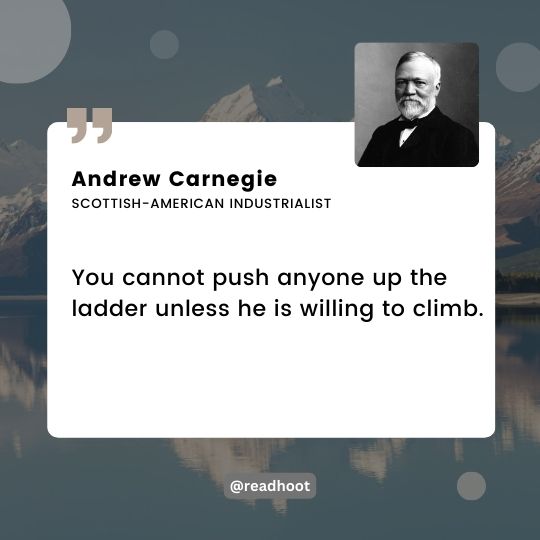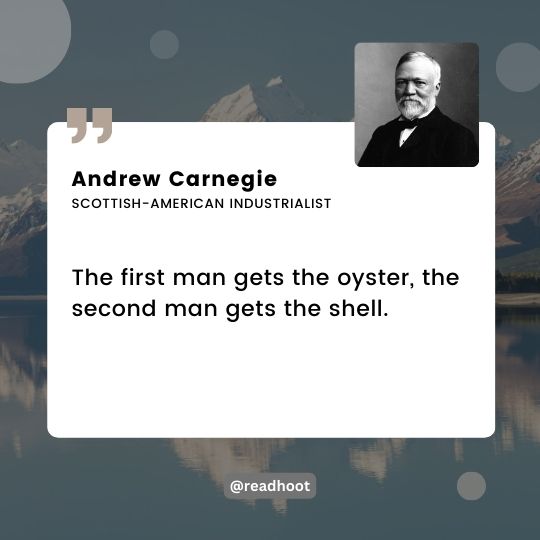 Wrapping up:
Here are some quotes by Andrew Carnegie that offer timeless guidance on success, teamwork, and giving back.
Andrew Carnegie was a man of many accomplishments, but his quotes and philanthropic endeavors are what continue to impact society even after his passing.
From his teachings on the importance of hard work, success, and giving back, his words offer ageless guidance that can inspire us all to strive for greatness.
As we reflect on his legacy, we can take heart in the knowledge that his contributions to society will continue to be felt for generations to come.