Caroline Herschel was a trailblazer in astronomy, paving the way for women to follow in her footsteps. Her passion for the study of stars and nebulae led her to make groundbreaking discoveries that forever changed our understanding of the universe.
Despite facing numerous obstacles as a woman in a male-dominated field, Herschel's unwavering commitment to her work and her inspiring words continue to inspire us today.
In this article, we will explore some of the most inspiring Caroline Herschel quotes, and how they reflect her dedication and commitment to her work. So, let's explore the world of Caroline Herschel and discover the wisdom that she left behind through her powerful words.
Who is Caroline Herschel
Caroline Herschel (1750-1848) was a pioneering astronomer and the first woman to discover a comet. Herschel went on to make many important discoveries in her own right, including the discovery of several comets and the cataloging of thousands of stars.
Here are a few interesting facts about Herschel:
Herschel was not formally educated and did not learn to read until she was in her 20s. However, she went on to become one of the most respected astronomers of her time.
She was the first woman to receive a salary for her work in science. She was paid £50 a year by King George III for her work as her brother's assistant.
Herschel was the first woman to be awarded the Gold Medal of the Royal Astronomical Society in 1828, and she was also the first woman to be awarded an honorary membership to the Royal Society.
Herschel lived to be 98 years old, and she continued to observe the sky and make calculations until late in life.
Famous Caroline Herschel Quotes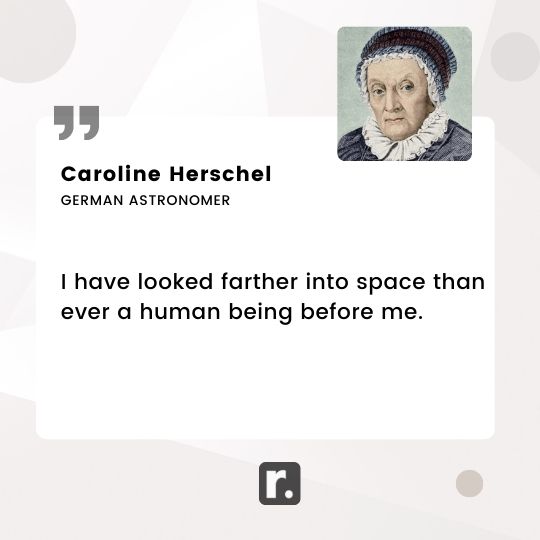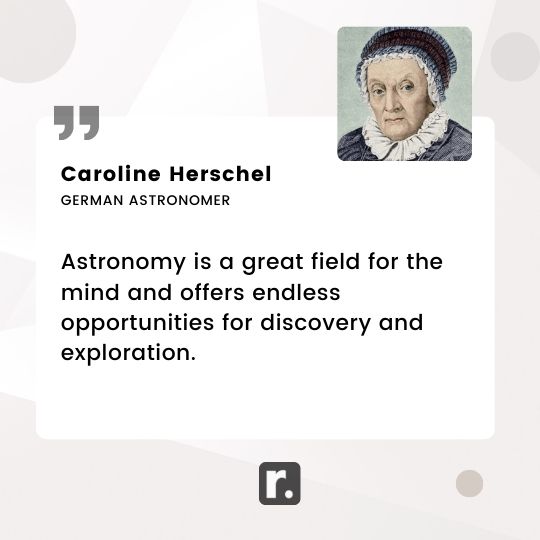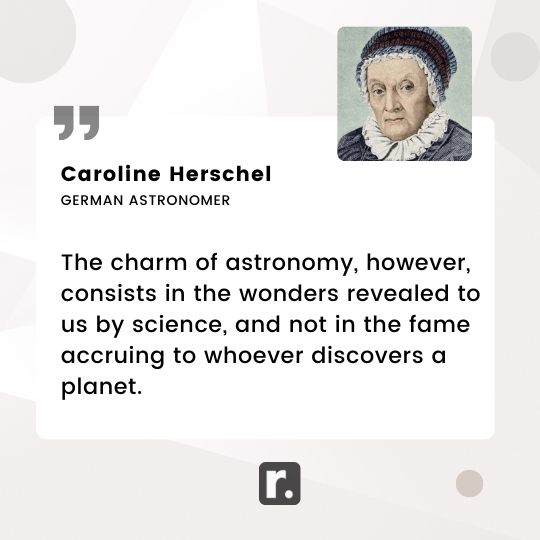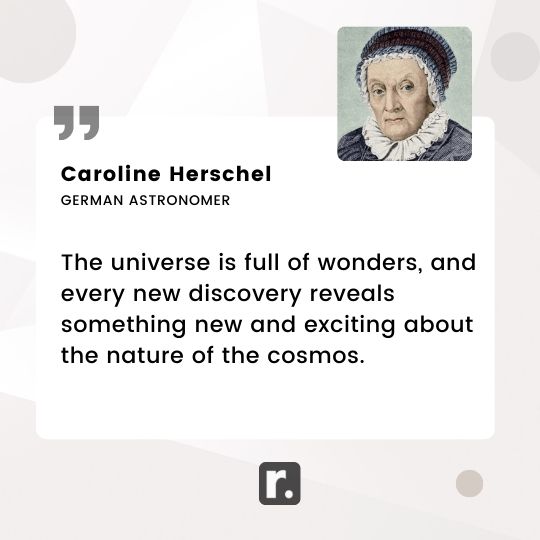 Caroline Herschel Inspiring Quotes on Astronomy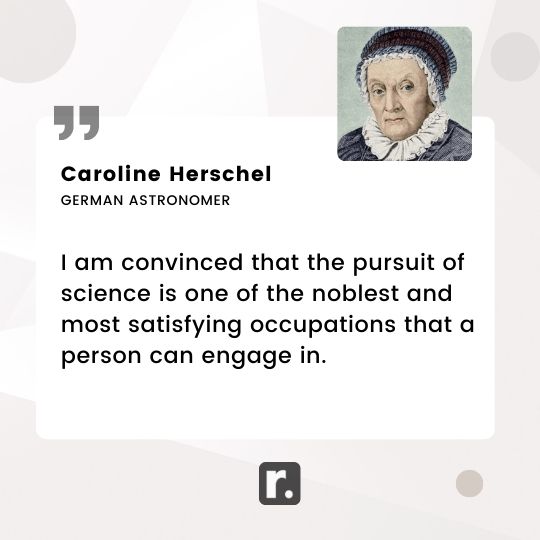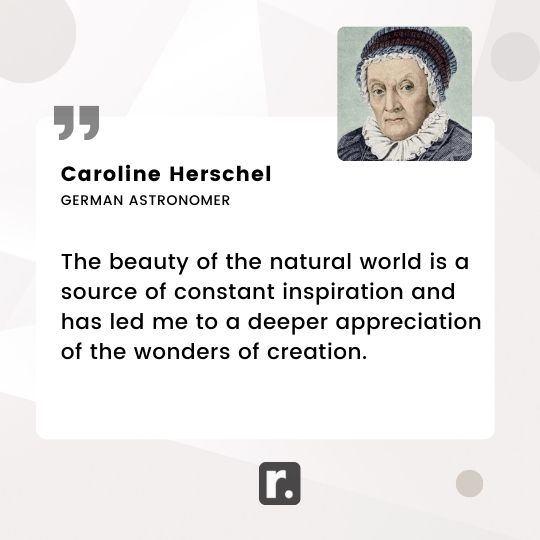 Wrapping up:
Did you find these quotes by Caroline Herschel inspiring? If so, you're not alone. Herschel was a remarkable woman whose contributions to astronomy and science continue to inspire us today.