Are you looking for inspirational Henry David Thoreau quotes? We have collected the best Henry David Thoreau quotes that will inspire you and motivate you to follow the right path. Henry David Thoreau's words are as relevant today as they were when he wrote them, and his ideas continue to inspire generations.
Whether you are looking for guidance, wisdom, or simply a fresh perspective, Henry David Thoreau's quotes offer something for everyone. Through his writings, Henry encourages readers to think deeply about their own lives and the world around them. You can also have a look at James Allen's quotes.
Who is Henry David Thoreau:
Henry David Thoreau was an American writer, theologian, and naturalist. He is most famous for his book "Walden" in which he describes his two-year stay in a cabin he built on the shores of Walden Pond in Massachusetts. The book is a reflection of modest life, self-sufficiency, and nature's beauty.
Here are some details about Henry David Thoreau:
Thoreau was born in 1817 in Concord, Massachusetts, and attended Harvard University.
He was a main figure in the transcendentalism movement, as well as a strong supporter of civil disobedience and individualism.
He was both an abolitionist and an environmentalist.
He is recognized as one of the most important personalities in American literature and ideas.
Many social and political movements, including the Civil Rights Movement and the environmental movement, have been influenced by Thoreau's views and writings.
He was a close friend and mentor of Ralph Waldo Emerson.
In 1846, Henry David Thoreau was imprisoned for one night for refusing to pay a poll tax, which inspired his famous essay "Civil Disobedience." He was an abolitionist and supporter of the Underground Railroad, and his home served as a safer place for escaping slaves. You know what, Thoreau was a vegetarian who thought eating meat was ethically wrong.
Henry David Thoreau's Quotes For a Better Life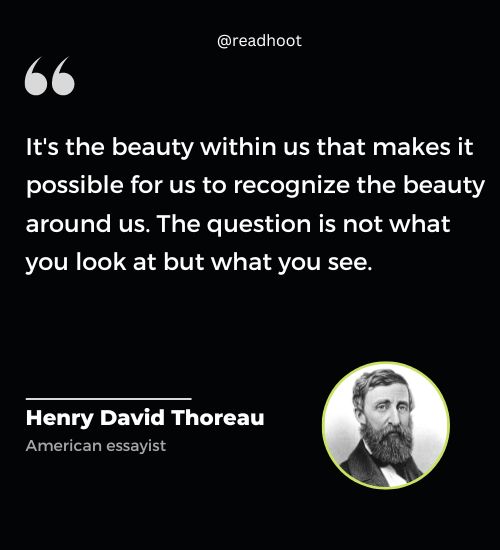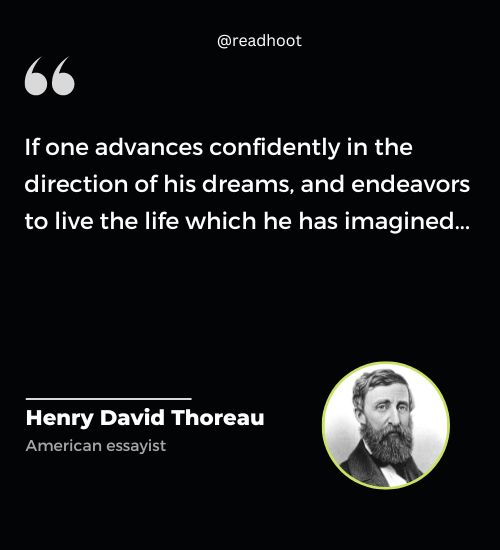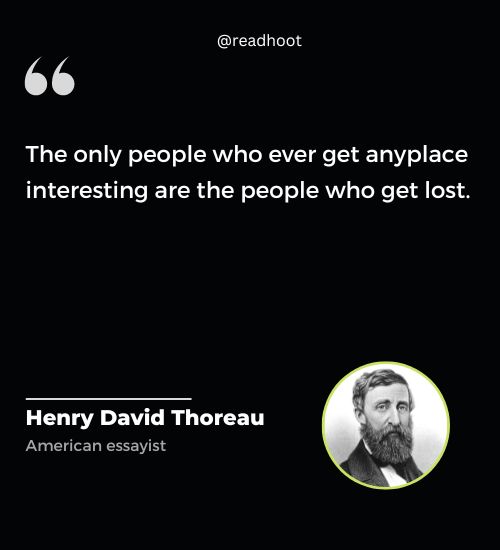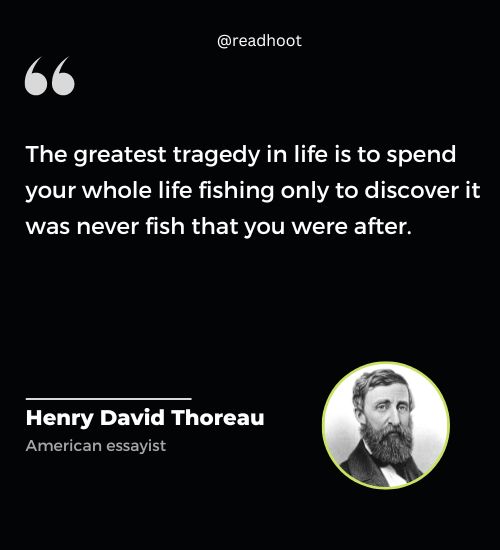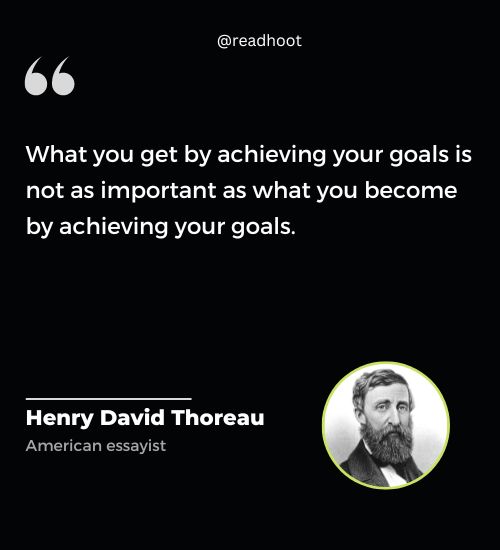 Henry David Thoreau's Quotes Life, Nature & Success