Are you searching for Ralph Waldo Emerson quotes? Look nowhere as I have piled up some inspirational Ralph Waldo Emerson quotes on philosophy, Self-Reliance, and Women-empowerment.
Ralph Waldo Emerson's quotes and poems still continue to inspire and influence people, and his words hold a timeless wisdom that is relevant to every generation. You can also have a look at William James quotes that will help you to change your perspective on life.
Whether you are seeking guidance, motivation, or simply a new perspective, Emerson's quotes offer a wealth of insights and lessons. His writing challenges us to think deeply about our lives, our relationships, and the world around us and invites us to find our own unique path in life.
Who is Ralph Waldo Emerson:
Ralph Waldo Emerson was an American essayist, lecturer, and poet who was a key figure in the mid-nineteenth-century Transcendentalist movement. He is regarded as one of the most influential philosophers of his generation, and his work is still widely read and studied today.
Emerson, the son of a Unitarian minister, was born in Boston, Massachusetts, in 1803. He went to Harvard College and then became a Unitarian preacher, but he left the church in 1832 to become a speaker and writer.
Here are a few key points about Ralph Waldo Emerson:
He had a significant role in the development of American intellectual and literary culture.
His most famous essays, such as "Self-Reliance," promote individualism and self-reliance, and "Nature," written in 1836, calls for a more intuitive and spiritual view of the natural world.
He was also a firm supporter of the abolition of slavery and women's rights.
He had a great impact on subsequent generations of authors and philosophers, including Walt Whitman, Henry James, and Friedrich Nietzsche.
Ralph Waldo Emerson died of pneumonia on April 27, 1882, in Concord, Massachusetts.
The Inspiring Quotes of Ralph Waldo Emerson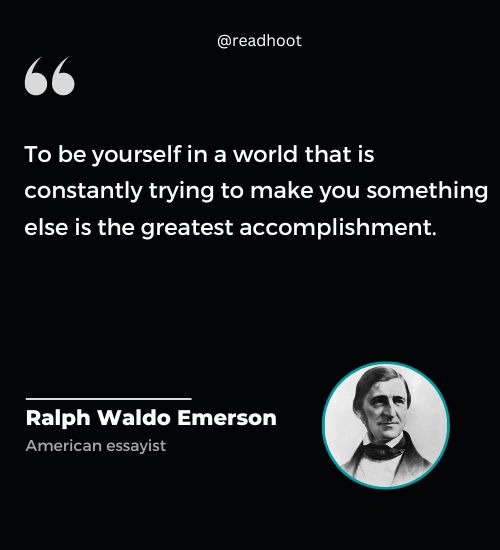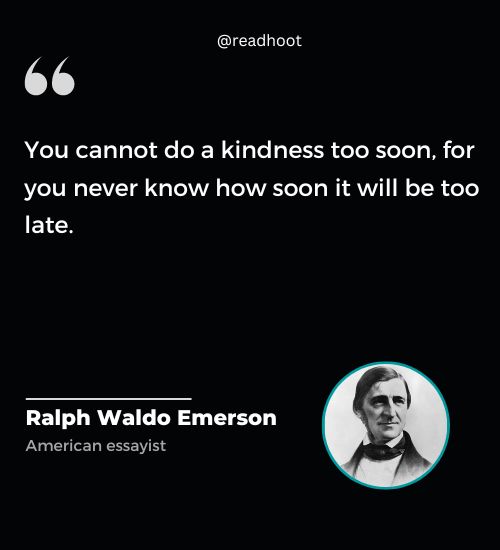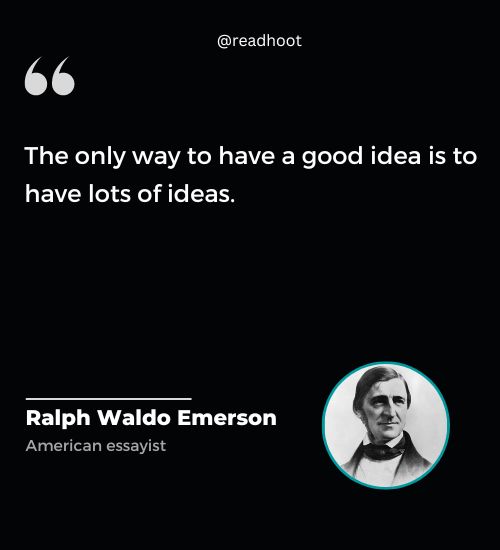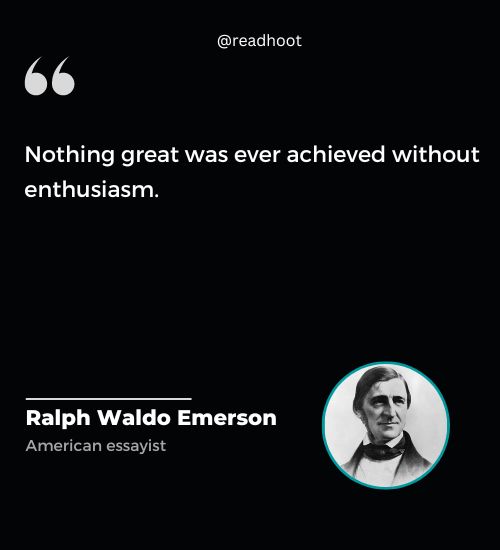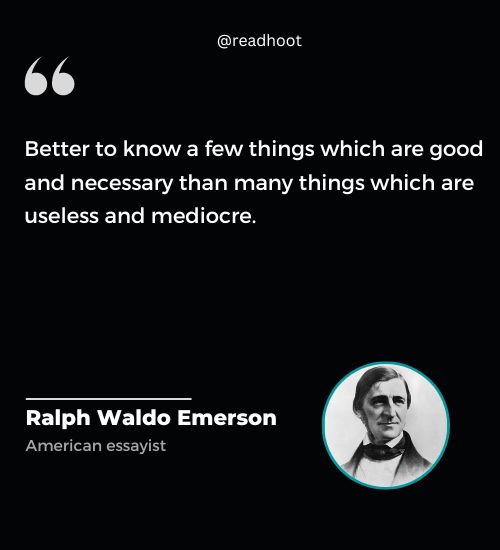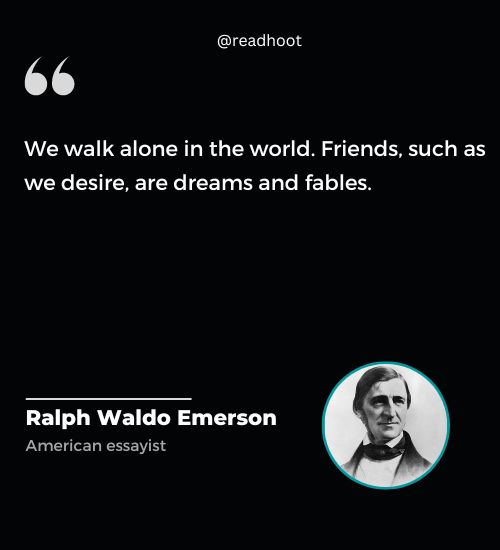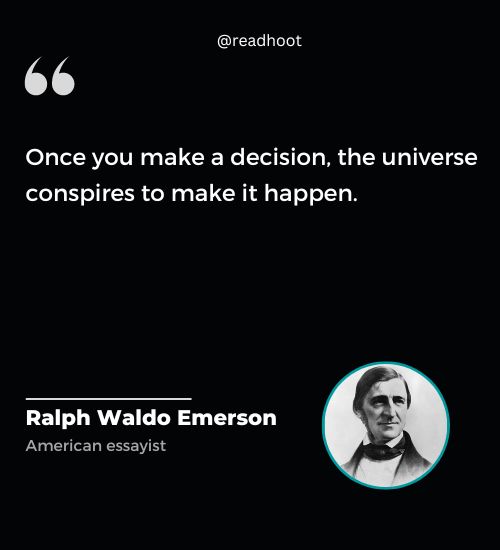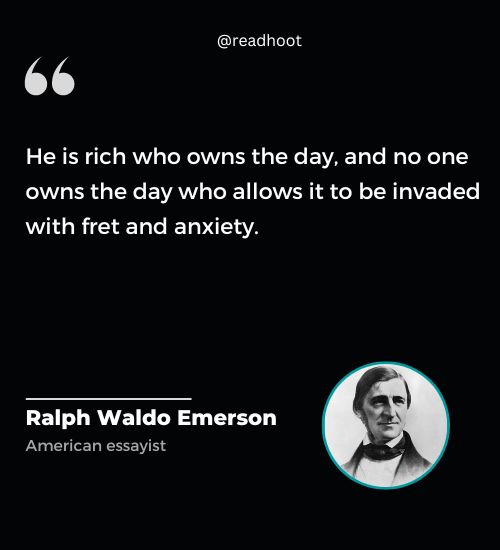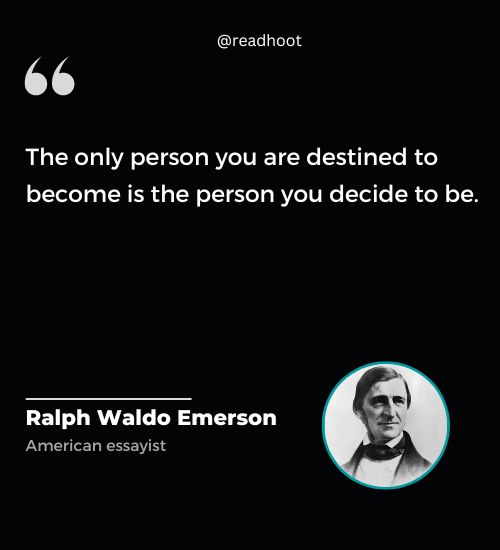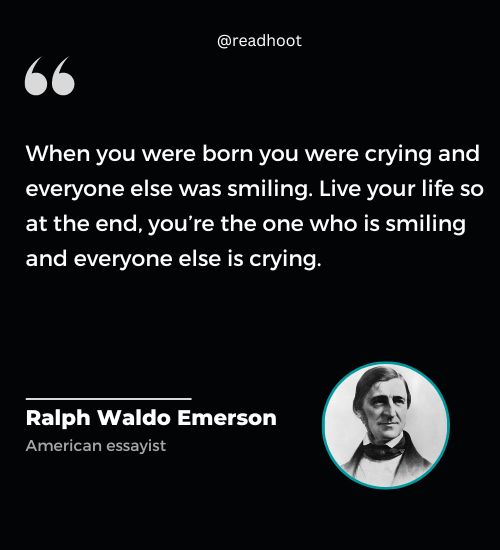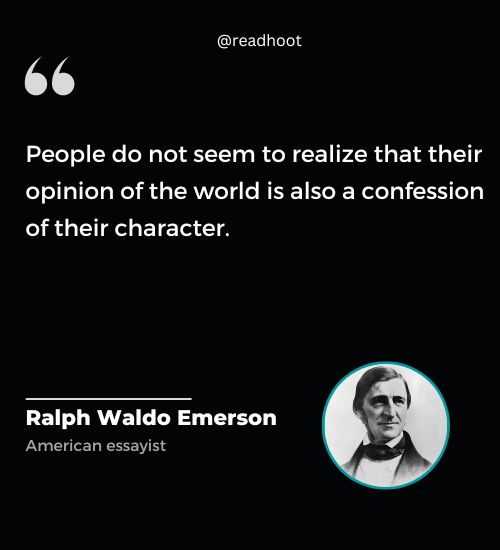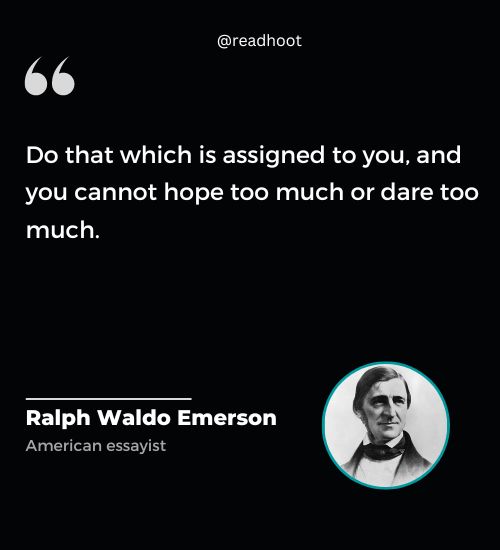 Ralph Waldo Emerson's Quotes On Life, Friendship, Success