Are you looking for some encouraging quotes by Joyce Meyer? We have collected some inspirational Joyce Meyer quotes for you that will surely encourage you in your hard times and inspire you to have faith in god.
About Joyce Meyer:
Since 1976, Joyce Meyer, a New York Times bestselling author and well-known public speaker, has been imparting the truths of the Bible. Joyce Meyer is the author of various books on Christianity, such as "The Confident Woman," "Beauty for Ashes," and "Do It Afraid." She is the founder of Joyce Meyer Ministries, a nonprofit group that prioritizes outreach and imparting knowledge of the Bible. Additionally, she has spent more than 30 years as the anchor of the daily television program "Enjoying Everyday Life."
Joyce was born on June 4, 1943, in St. Louis, Missouri, and she grew up with a strong belief in God. Joyce has published over 100 books and hundreds of audio and video lessons over her career. Her works cover a wide range of issues, including religion, trust, relationships, and personal growth. For her work as a motivational speaker, Joyce Meyer has received praise, and Time magazine has named her one of the "25 Most Influential Evangelicals in America." Meyer is renowned for her humanitarian activities in addition to her written and spoken teachings. She has supported a number of charitable projects, including feeding the needy, helping catastrophe victims, and promoting children's education.
Joyce Meyer Quotes To Improve Your Mood
Joyce Meyer Quotes On Faith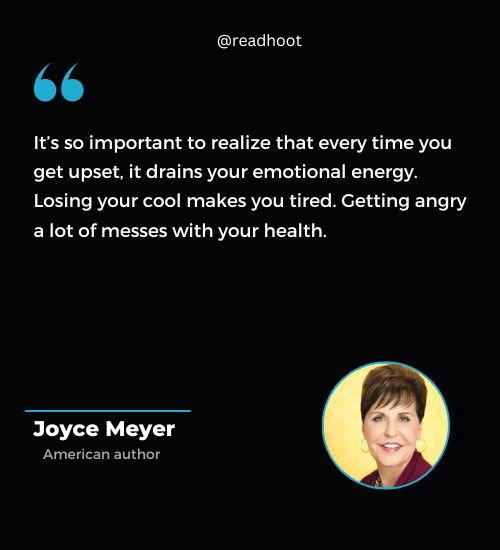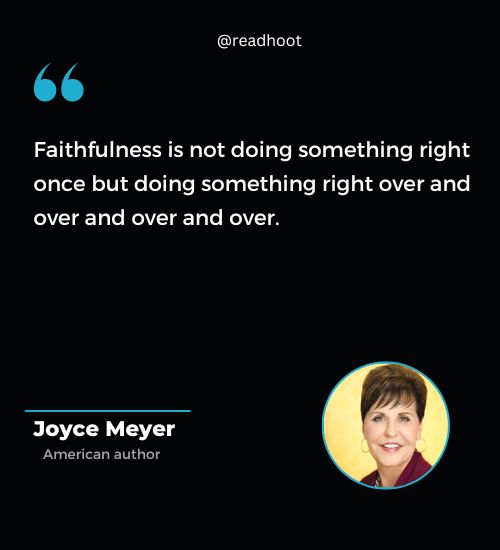 Joyce Meyer Quotes Love
Joyce Meyer Quotes On Forgiveness