As a longtime reader and follower of Joyce Meyer's teachings, I've always been inspired by her ability to communicate powerful, life-changing truths in a relatable and practical way.
Her wise words and uplifting messages have helped me through some of life's toughest moments, and I believe that Joyce Meyer quotes can do the same for anyone seeking inspiration and encouragement. You will also love Brené Brown quotes for powerful motivation.
In this article, we'll explore some of Joyce Meyer inspiring quotes that will surely encourage you in your hard times and inspire you to have faith in god.and reflect on the insights they offer for our daily lives. Whether you're seeking guidance, encouragement, or inspiration, Joyce Meyer's words are sure to speak to your heart and help you live a more fulfilling life.
Joyce Meyer Quotes To Improve Your Mood
Joyce Meyer Quotes On Faith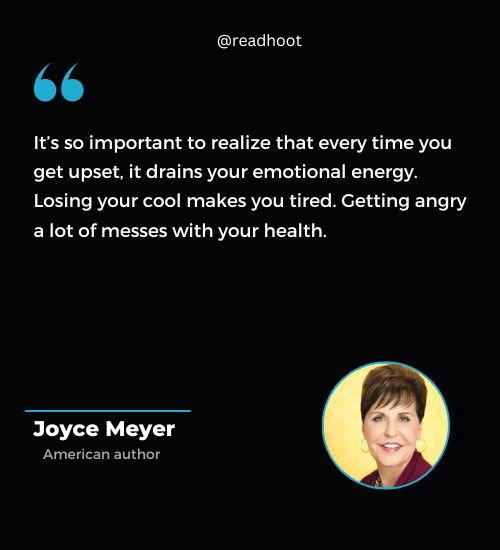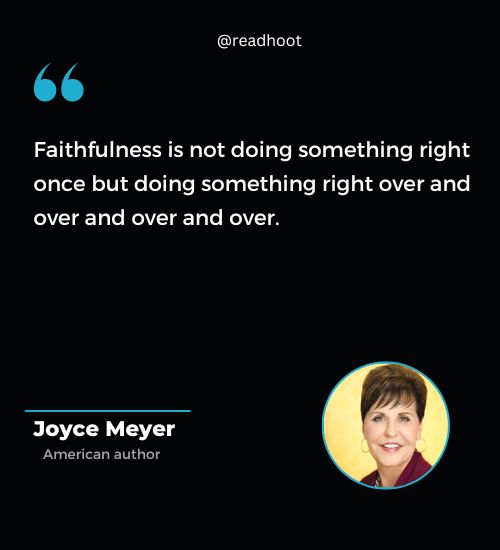 Joyce Meyer Quotes Love
Joyce Meyer Quotes On Forgiveness
About Joyce Meyer:
Joyce Meyer is a New York Times bestselling author and a well-known public speaker who has been sharing the truths of the Bible since 1976. She has written many books on Christianity, including "The Confident Woman" "Beauty for Ashes," and "Do It Afraid."
Born on June 4, 1943, in St. Louis, Missouri, Joyce grew up with a strong belief in God. Over the course of her career, she has published more than 100 books and hundreds of audio and video lessons covering a wide range of topics, including religion, trust, relationships, and personal growth.
Her work as a motivational speaker has received praise, and Time magazine has named her one of the "25 Most Influential Evangelicals in America." Joyce Meyer is also known for her humanitarian activities, which include supporting charitable projects like feeding the needy, helping catastrophe victims, and promoting children's education.