From Compton to the top of the charts, Kendrick Lamar has become one of the most influential voices in modern hip-hop. With his raw and unapologetic lyrics, he's tackled tough topics like race, inequality, and social justice head-on.
But it's not just his music that's made an impact – Kendrick Lamar quotes have inspired and motivated people worldwide.
In this article, we'll take a closer look at some of most powerful quotes by Kendrick Lamar, and explore the messages they send to his listeners. So sit back, put on your favorite Kendrick track, and let's dive into the words of one of the greatest artists of our time.
Also Read:
Brief Introduction of Kendrick Lamar:
Kendrick Lamar is an American rapper, songwriter, and record producer. He was born on June 17, 1987, in Compton, California. Lamar first gained recognition in the music industry with his 2011 album, "Section.80," and has since released several critically acclaimed and commercially successful albums, including "good kid, m. A. A.D. City" and "To Pimp a Butterfly."
Here are some well-known facts about Lamar:
Dr. Dre, a legendary rapper and producer, discovered Lamar, who signed him to his label, Aftermath Entertainment, in 2012.
Lamar has won 13 Grammy Awards, including Best Rap Album for "To Pimp a Butterfly" and "DAMN."
Lamar has collaborated with many other artists, including Taylor Swift, Jay Rock, and SZA.
Lamar is considered one of his generation's most influential and important rappers and has been compared to other hip-hop legends like Tupac Shakur and Jay-Z.
Most Famous Kendrick Lamar Quotes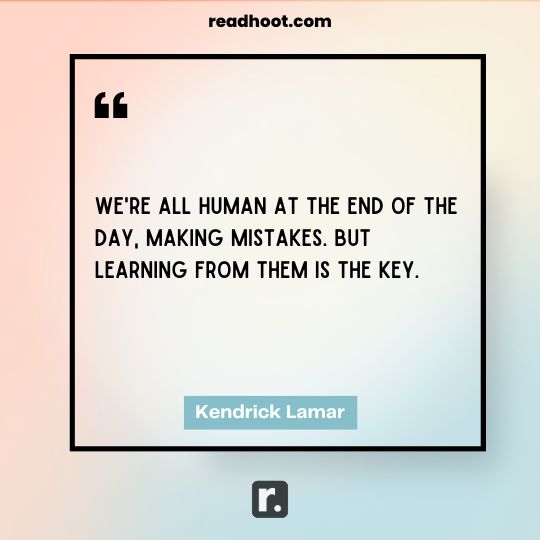 Kendrick Lamar Lyrics Quotes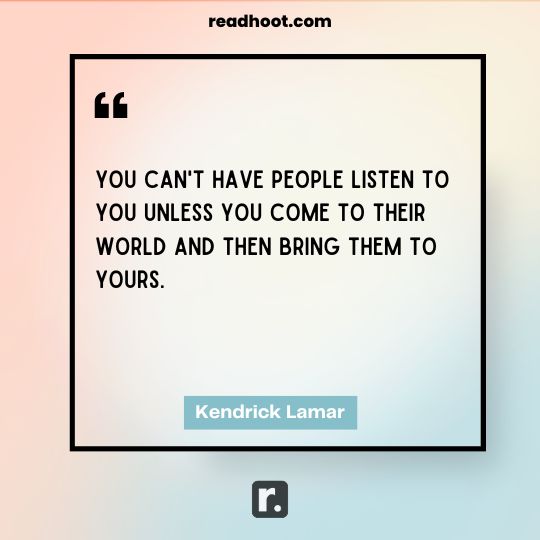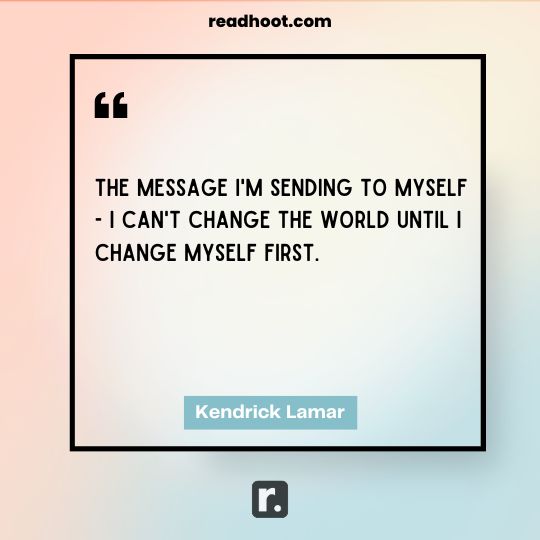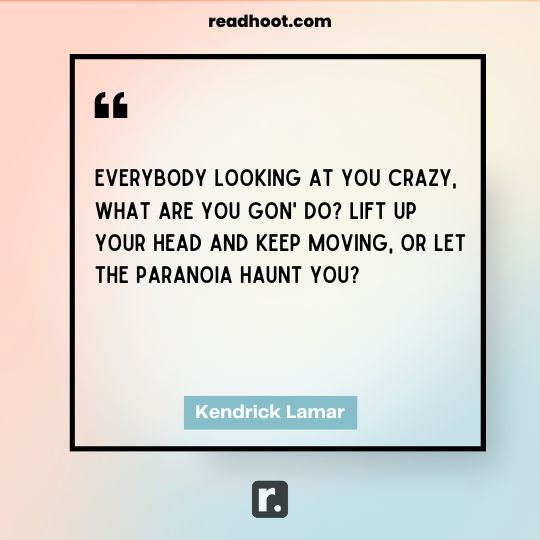 Kendrick Lamar Quotes About Life
Kendrick Lamar Motivational quotes
Best Kendrick Lamar Quotes on Love
Did you find these quotes by Kendrick Lamar inspiring?
Kendrick Lamar's quotes are a powerful reminder of the impact that music and art can have on our lives. Whether he's speaking about love, life, or the struggles faced by marginalized communities, Lamar's words are a call to action to make positive change in the world.
Which of Kendrick Lamar's quotes resonated with you the most? We encourage you to share your favorite quote in the comments below and spread the message of hope and inspiration with others.
Remember, with the right mindset and determination, we can all create a better world for ourselves and those around us.