As someone who has always been fascinated by the beauty and power of poetry, I have always admired William Wordsworth's work. His ability to express the essence of human emotion and the natural world in his verse is genuinely exceptional, and his status as one of the most prominent poets of the Romantic era is well-deserved.
What I love about Wordsworth's poetry is how he shares his ideas and beliefs through his words, creating a beautiful and insightful tapestry that continues to inspire readers today.
In this article, I'd like to explore some of Wordsworth's most famous and well-known quotes, and also give my views on what they may teach us about life, love, and the power of poetry.
Who is William Wordsworth
William Wordsworth was a famous English poet who lived a long time ago, from 1770 to 1850. He's like a big deal in the Romanticism movement, which is all about feelings, being unique, and loving nature. Some of his most famous works are "Tintern Abbey" "The Prelude," and "I Wandered Lonely as a Cloud," also known as "Daffodils."
Here are a few well-known facts about Wordsworth:
William Wordsworth was born on April 7, 1770, in the Lake District of England. He developed an interest in poetry while studying at Cambridge University.
In 1798, he and fellow poet Samuel Taylor Coleridge published "Lyrical Ballads," a groundbreaking collection of poetry that helped define the Romantic movement.
He served as Poet Laureate of England from 1843 until his death in 1850.
He was also a close friend of fellow Romantic poets such as Samuel Taylor Coleridge and Percy Bysshe Shelley and was influential in the development of their poetry as well.
His poetry often celebrated the beauty and power of nature, and he was known for his use of simple, everyday language in his verse.
William Wordsworth Quotes On Nature, Love and Life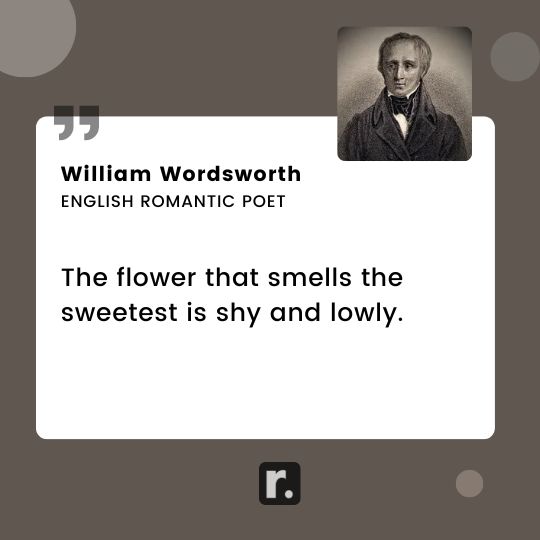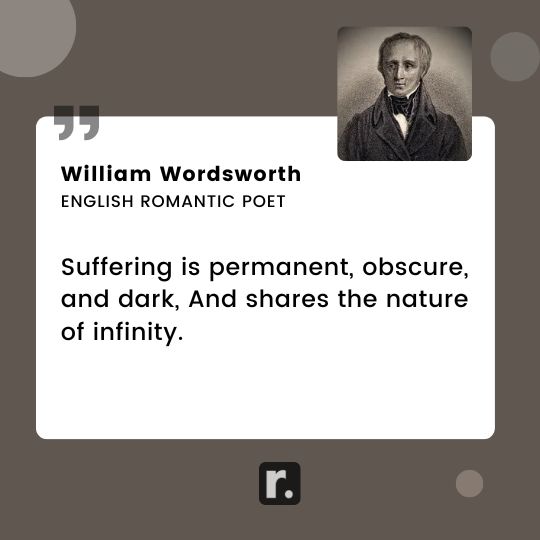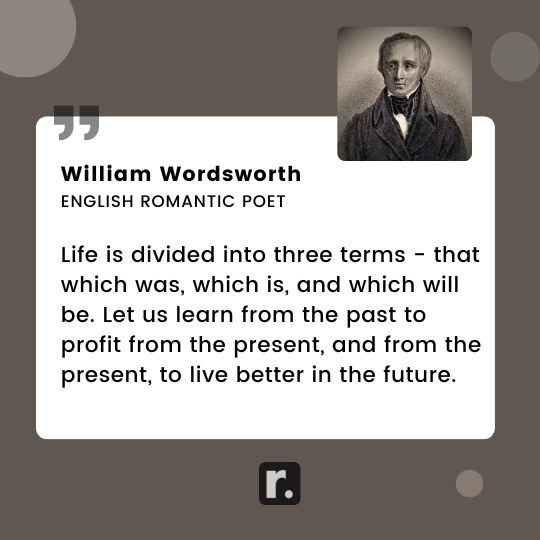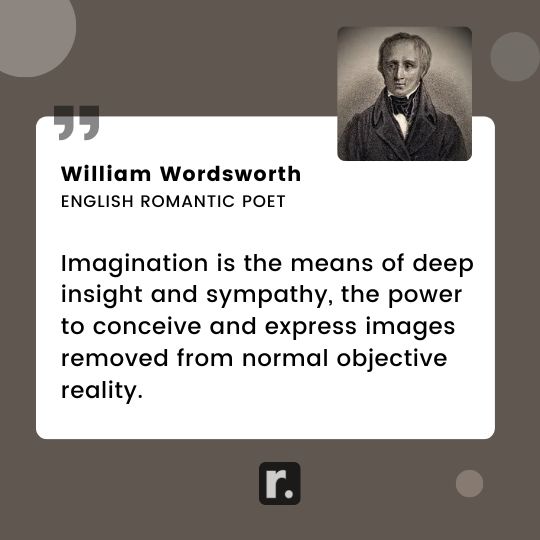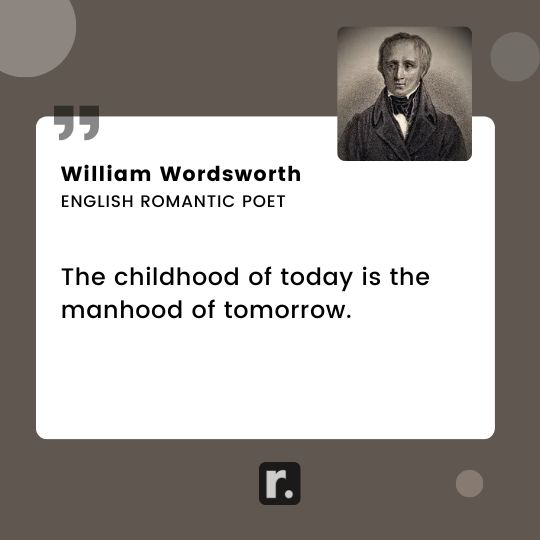 Famous William Wordsworth Quotes
Did you find these quotes by William Wordsworth inspiring?
Did you find these quotes from William Wordsworth inspiring? If so, be sure to share them with your network and spread the word about the enduring power of poetry.
Whether you're a fan of Wordsworth's work or simply looking for inspiration and guidance, these quotes offer a wealth of insight and wisdom that can help us navigate the challenges of modern life.