Do words spoken more than two thousand years ago still matter and fascinate us today? Enter the world of Cicero quotes, where wisdom cut across time and echoes through the ages, inviting us to think about the complexities of human nature, the art of persuasion, and the essence of true leadership.
Imagine a world where words have the power to shape destinies. Step into the fascinating realm of Cicero, the master of persuasive language. In this article, we'll delve into Cicero's quotes, exploring their timeless wisdom and how they ignite our minds.
Journey with us as we uncover the powerful Cicero quotes that continue to captivate hearts and minds, offering timeless guidance and inspiration. Whether you're interested in philosophy or politics, these quotes offer valuable inspiration.
Read Also:
Brief Introduction of Cicero
Marcus Tullius Cicero aka 'Cicero' was a Roman philosopher, politician, and lawyer who lived from 106 BC to 43 BC. He is considered one of Rome's greatest orators and intellectuals. Cicero played a significant role in Roman politics and was known for his speeches and writings on a wide range of topics, including philosophy, rhetoric, and political theory.
Here are a few well-known facts about Cicero:
Cicero was renowned for his exceptional oratory skills and his ability to deliver persuasive speeches. He also practiced law and was known for his skill in legal rhetoric.
Cicero held various political positions, including serving as consul, which was the highest office in the Roman Republic. He played a key role in opposing the conspirator Catiline and defending the Republic's values.
He integrated Greek philosophical ideas into Roman thought and developed his own philosophical system known as "Ciceronianism."
Cicero was a prolific writer, producing numerous speeches, letters, and philosophical treatises. Some of his well-known works include "On the Republic," "On the Laws," and "On Duties."
His writings and ideas have been admired and studied for centuries, influencing prominent figures such as St. Augustine, Thomas Jefferson, and John Adams.
Cicero Quotes to Shape Your Thinking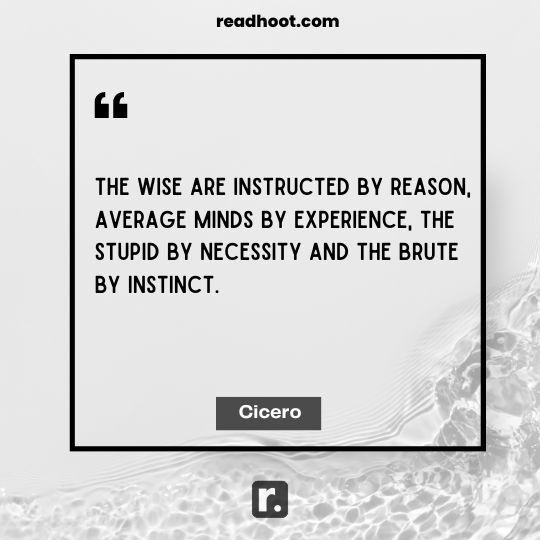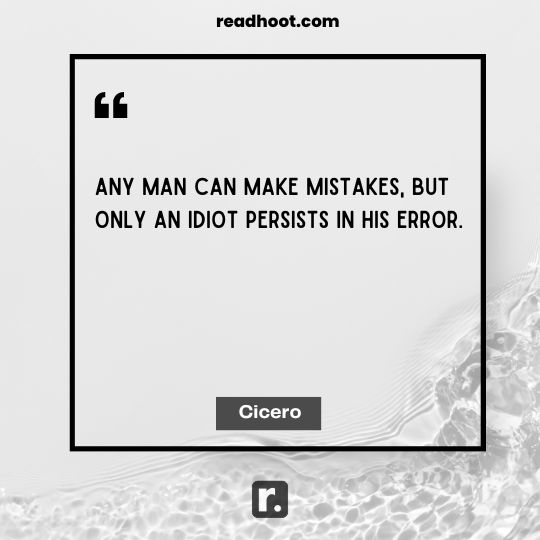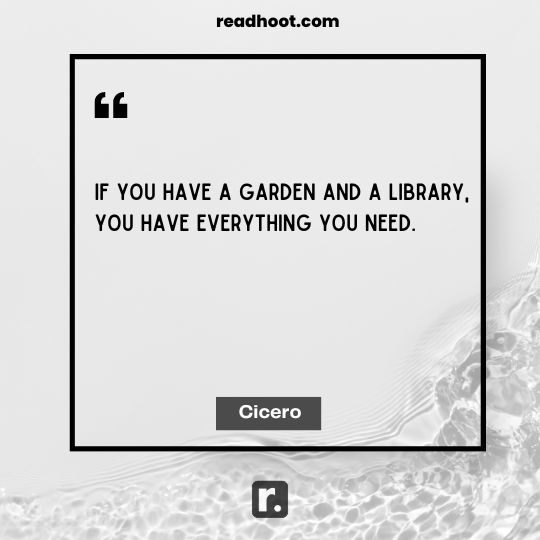 Marcus Tullius Cicero Quotes On Love, Life
Famous Cicero Quotes to Inspire Your Journey
Cicero Quotes On Government, Society
FAQs On Cicero:
What is Cicero's quote on history?
Cicero's quote on history is "Historia est testis temporum, lux veritatis, vita memoriae, magistra vitae," which translates to "History is the witness of the times, the light of truth, the life of memory, the teacher of life."
What is the philosophy of Cicero?
Cicero's philosophy was influenced by Stoicism and emphasized virtue, reason, and the pursuit of a virtuous life in harmony with nature. He believed in the importance of moral development, wisdom, justice, and civic responsibility.
What is Cicero's most famous quote?
Cicero's most famous quote is "Gratitude is not only the greatest of virtues but the parent of all others."
What is Cicero's most famous speech?
Cicero's most famous speech is generally considered to be his "First Oration Against Catiline" (Latin: "Oratio in Catilinam Prima").