Seneca, the Roman philosopher, and Stoic, once wrote that 'it is not that we have a short time to live, but that we waste a lot of it.' These words still ring true today, as we navigate a world that seems to move faster and faster with each passing year.
Yet despite the passage of time, Seneca's wisdom endures, inspiring us to live our lives with purpose and intention.
In this article, we'll explore some of the most impactful Seneca quotes, each one a window into his timeless philosophy of living well. From the importance of self-reflection to the power of perseverance, Seneca quotes continue to resonate with us, reminding us to embrace the present moment and strive for a life of meaning and fulfillment.
Read also:
Who is Seneca
Seneca, also known as Lucius Annaeus Seneca, was a Roman philosopher, statesman, and playwright who lived in the first century AD. He is known for his writings on philosophy and stoicism, which emphasized the importance of living a virtuous life and maintaining inner calm in the face of adversity.
Here are a few interesting facts about Seneca:
Seneca was born in Spain around 4 BC and moved to Rome as a young boy to receive an education in rhetoric and philosophy.
He became a prominent lawyer and politician and was later appointed as an advisor to the Roman emperor Nero.
Seneca was forced to commit suicide by Nero in 65 AD after he was accused of involvement in a plot to assassinate the emperor.
Despite his association with Nero, Seneca's writings became popular in the centuries following his death, and his ideas have continued to influence Western philosophy to this day.
Seneca's works were widely read during the Renaissance and Enlightenment periods, and he has been cited as an influence by a number of notable figures, including Montaigne, Descartes, and Emerson.
Famous Seneca Quotes About Life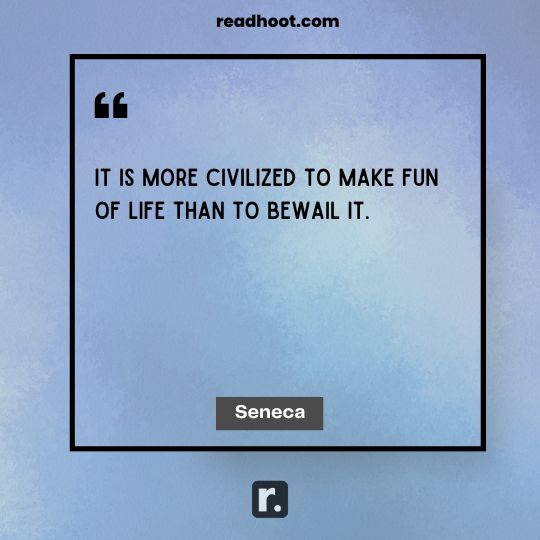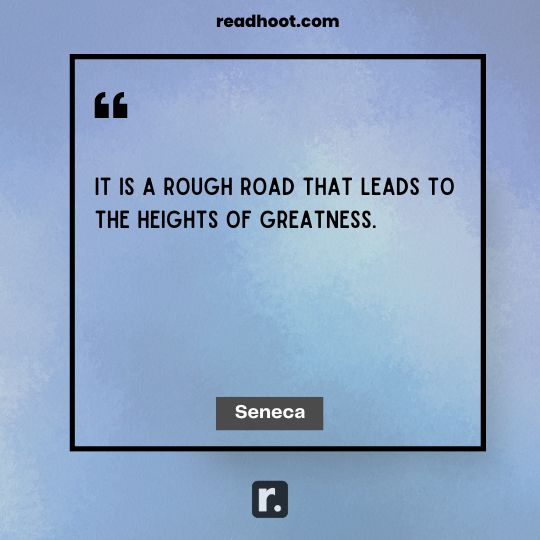 Seneca Quotes to Inspire and Motivate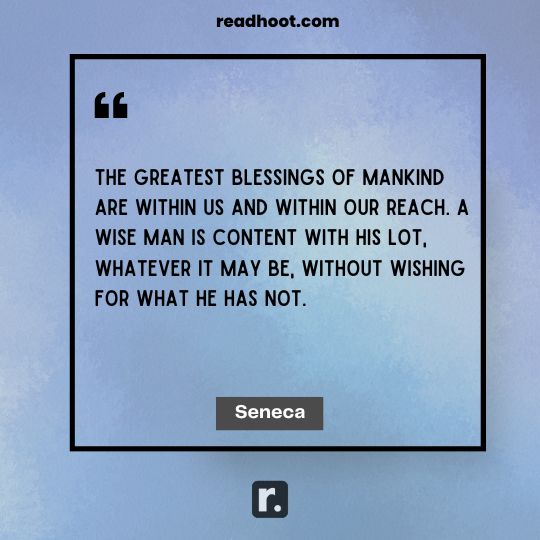 Seneca Quotes for Modern Living
Seneca Quotes for a Meaningful Life
It is not because things are difficult that we do not dare; it is because we do not dare that things are difficult.
Often a very old man has no other proof of his long life than his age.
A gem cannot be polished without friction, nor a man perfected without trials."
So you must match time's swiftness with your speed in using it, and you must drink quickly as though from a rapid stream that will not always flow.
A gift consists not in what is done or given but in the intention of the giver or doer.
The good things of prosperity are to be wished, but the good things that belong to adversity are to be admired.
Anger, if not restrained, is frequently more hurtful to us than the injury that provokes it.
Every guilty person is his own hangman.
Once again prosperous and successful crime goes by the name of virtue; good men obey the bad, might is right and fear oppresses the law.
A good judge condemns wrongful acts but does not hate them.
I am not born in one corner; the whole world is my native land.
Withdraw into yourself, as far as you can. Associate with those who will make a better man of you. Welcome those whom you yourself can improve. The process is mutual; for men learn while they teach.
Regard a friend as loyal, and you will make him loyal.
They lose the day in expectation of the night, and the night in fear of the dawn.
It is difficult to bring people to goodness with lessons, but it is easy to do so by example.
You should … live in such a way that there is nothing that you could not as easily tell your enemy as keep to yourself.
One of the most beautiful qualities of true friendship is to understand and to be understood.
A person's fears are lighter when the danger is at hand.
You act like mortals in all that you fear, and like immortals in all that you desire
It does not matter how many books you have, but how good the books are which you have.
Until we have begun to go without them, we fail to realize how unnecessary many things are. We've been using them not because we needed them but because we had them.
Did you find these quotes by Seneca inspiring?
We hope this collection of Seneca's quotes has inspired and motivated you to live a more meaningful and virtuous life.
Seneca's teachings on Stoic philosophy are as relevant today as they were two thousand years ago, and his words continue to offer us guidance and wisdom in the face of life's challenges and uncertainties.
We encourage you to share your favorite Seneca quote with your friends and loved ones, and to keep his timeless wisdom close to your heart as you navigate your own journey.
Please feel free to leave a comment below and let us know which Seneca quote resonated with you the most. Also, read William Shakespeare quotes to get motivated.
Read Next: