Are you in search of a life filled with tranquility, happiness, and meaningful pleasures? Join us on a journey through the timeless wisdom of Epicurus, as we explore Epicurus quotes that unravel the secrets to living a fulfilling and contented existence.
In a world filled with distractions and the constant pursuit of material possessions, Epicurus, the ancient Greek philosopher, offers a refreshing perspective on what truly matters in life.
Through his profound quotes, Epicurus encourages us to seek inner peace, cultivate genuine friendships, and find joy in the simple pleasures that surround us.
Read Also:
Brief Introduction of Epicurus
Epicurus was an ancient Greek philosopher who lived from 341 to 270 BCE. He founded the philosophical school known as Epicureanism, which emphasized the pursuit of pleasure and the avoidance of pain as the ultimate goals of life. Epicurus believed that true pleasure comes from living a simple and virtuous life, free from unnecessary desires and fears.
Here are some interesting facts about Epicurus:
The Garden, where Epicurus taught, was a place of intellectual discourse and communal living. It became a haven for his followers, who engaged in philosophical discussions and shared a simple, self-sufficient lifestyle.
Epicurus did not support modern hedonism. Instead, he promoted moderate pleasures and avoided unnecessary desires that could lead to unhappiness.
He believed in atoms as the universe's fundamental building blocks, including the human soul.
Epicurus believed in determinism, the idea that all events are caused by natural factors and that human actions are influenced by external forces rather than free will.
He emphasized simplicity and advocated for a modest, self-sufficient lifestyle, warning against excessive material possessions and desires.
His famous work, "Letter to Menoeceus," outlines his ethical teachings.
Famous Epicurus Quotes Live by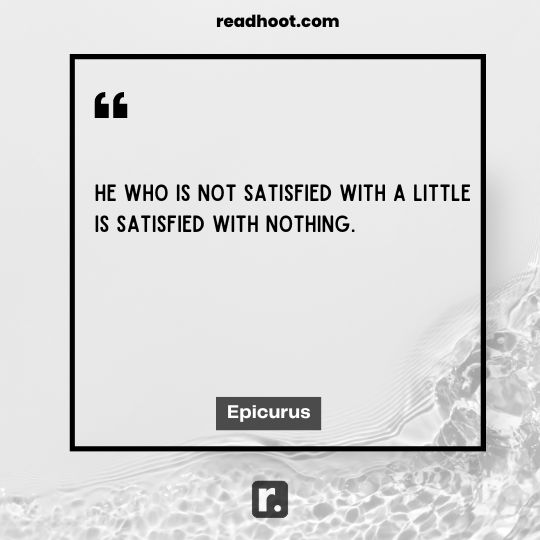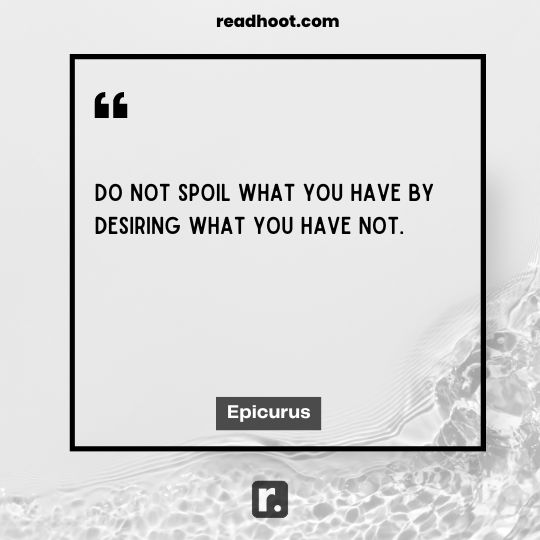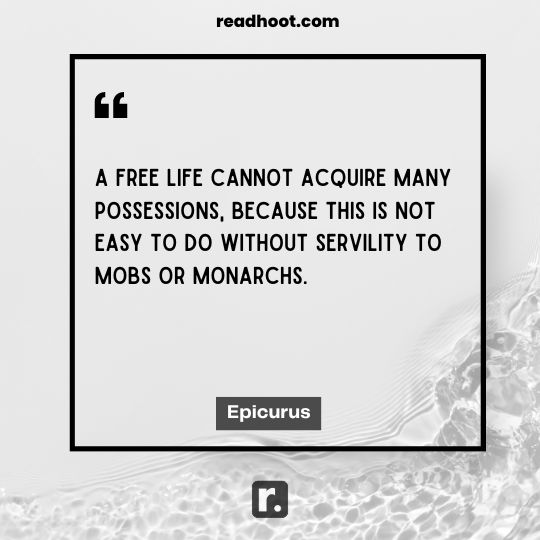 Epicurus Quotes on Life, Death, and God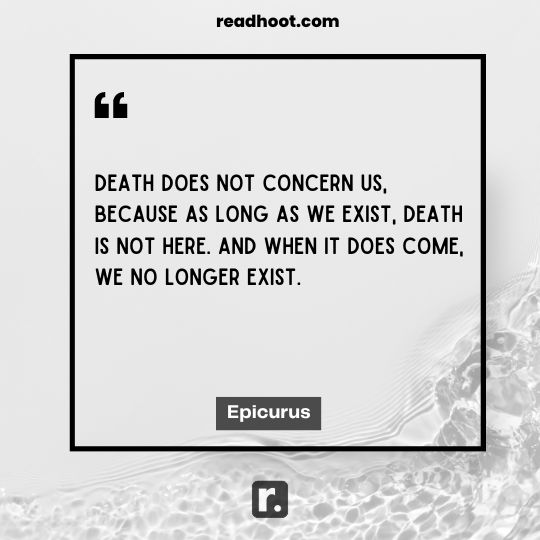 Epicurus Quotes On Happiness, love, and Friendship
Which of these Epicurus quotes resonated with you the most?
As we reach the end of this exploration into the profound quotes of Epicurus, it's time to reflect on the wisdom we've encountered. Which of these quotes resonated with you the most?
Did Epicurus' insights on happiness, contentment, or friendship strike a chord within you? Share your favorite Epicurus quotes in the comments below and let us know how they have inspired or impacted your life.
Read Next: