Marilyn Monroe was known not just as a Hollywood celebrity, but also for her quick wit and insightful observations. Even decades after her terrible demise, her words continue to inspire and connect with people all across the world.
In this article, we'll look at some of her most famous quotes by Marilyn Monroe and explore the lessons they teach. Whether you're a Marilyn Monroe lover or just seeking some uplifting words of wisdom, her quotes will fascinate and inspire you, as they did so many others over the years.
Whether she was sharing her thoughts on love and relationships or offering reflections on life and beauty, Marilyn Monroe's quotes continue to serve as a reminder of her enduring legacy.
Who is Marilyn Monroe
Marilyn Monroe is an American actress, singer, and model who became famous in the 1950s and early 1960s. She starred in several well-known films, including "Gentlemen Prefer Blondes," "The Seven Year Itch," and "Some Like It Hot". Monroe became a symbol of American popular culture due to her glamorous appearance and sex appeal.
Here are some interesting facts about Monroe:
Marilyn Monroe was actually born Norma Jeane Mortenson on June 1, 1926, in Los Angeles, California.
Marilyn was discovered by a photographer while working in a munitions factory during World War II.
In 1946, she changed her name to Marilyn Monroe and started her career as a model and actor.
Marilyn Monroe was one of the first actresses to start her own production company, Marilyn Monroe Productions, in 1954.
Marilyn was famously married three times, to James Dougherty, Joe DiMaggio, and Arthur Miller, and was also friends with many famous people, including Frank Sinatra, Ella Fitzgerald, and President John F. Kennedy.
She struggled with addiction and mental health issues throughout her life and was in and out of psychiatric hospitals.
She died on August 5, 1962, at the age of 36, from an overdose of barbiturates.
Marilyn Monroe Quotes To Live By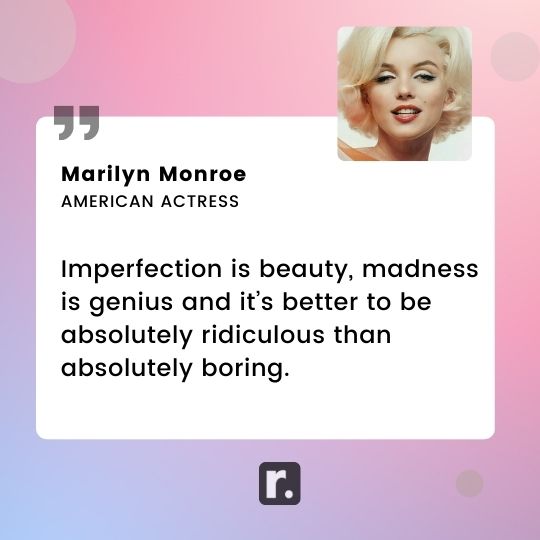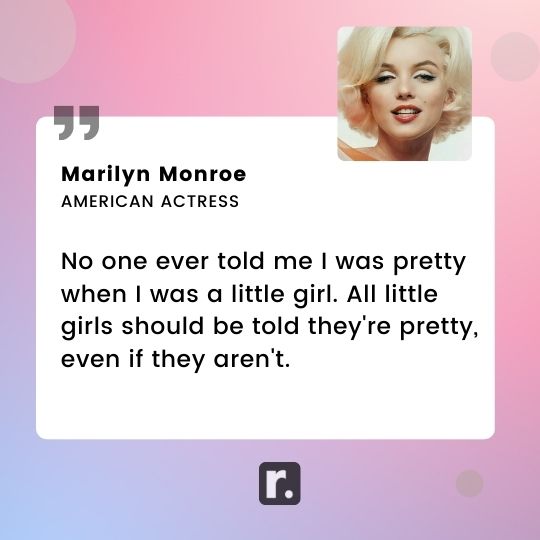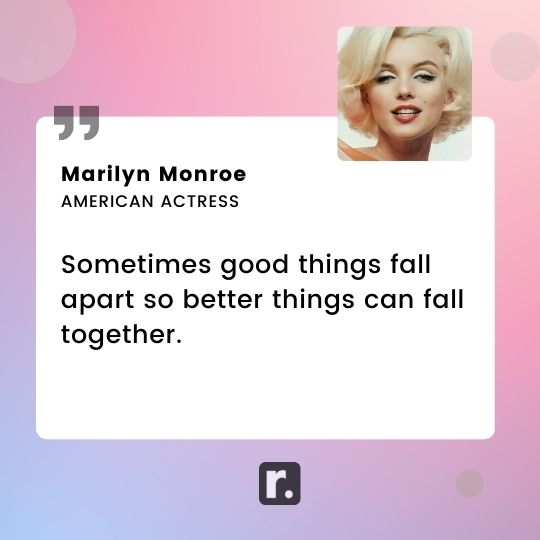 Famous Marilyn Monroe Quotes To get Inspired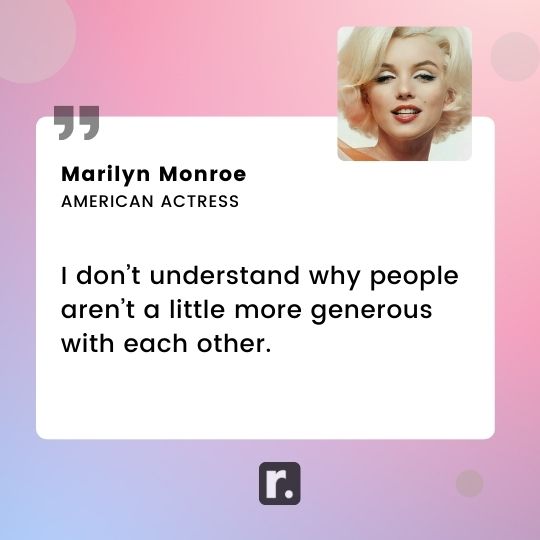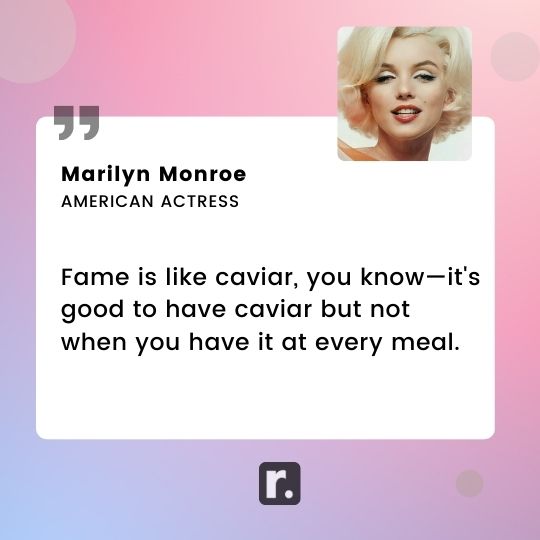 Did you find these quotes by Marilyn Monroe inspiring?
Did you find these quotes by Marilyn Monroe inspiring? If so, be sure to share them with your network and spread the word about the enduring power of her words.
Whether you're a fan of Monroe's movies or simply looking for inspiration and guidance, her quotes offer a wealth of wisdom that can help us navigate the challenges of modern life.
So take a moment to reflect on the importance of self-love, the power of perseverance, and the beauty of living life to the fullest. And remember, the words of Marilyn Monroe will continue to inspire and resonate with readers for generations to come.
Read Next: