Are you looking for quotes on efforts in relationships? We have arranged the most inspirational quotes on efforts in a relationship that encourage you to go the extra mile for your loved one.
Even if you're unappreciated for your efforts you can always work that out through communicating. It is important to remember that relationships take work, but the rewards of meaningful connections are worth the effort.
Read more: 7 Relationship Books You Should Read to Have a Healthy Relation
When it comes to relationships, the power of effort should never be underestimated. It is the fuel that keeps the flame of love burning brightly.
Efforts in relationships are like the gentle ripples in a pond, creating a ripple effect of happiness, trust, and intimacy. They are the building blocks of a strong and lasting bond.
So, let's take a moment to reflect on some powerful quotes that highlight the significance of efforts in relationships:
Also, check our collection of Doubt In Relationship Quotes to help you trust in your partner.
Inspiring Quotes About Efforts in Relationships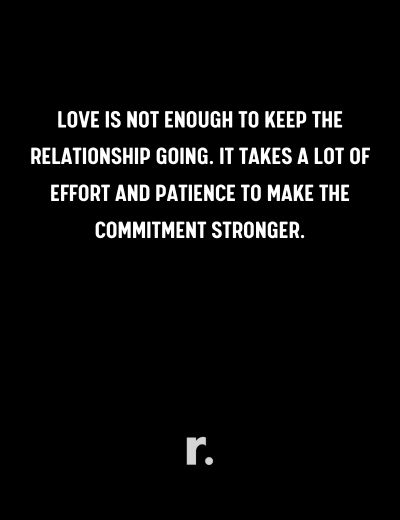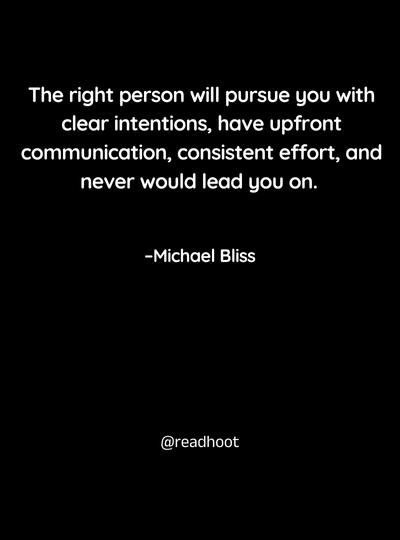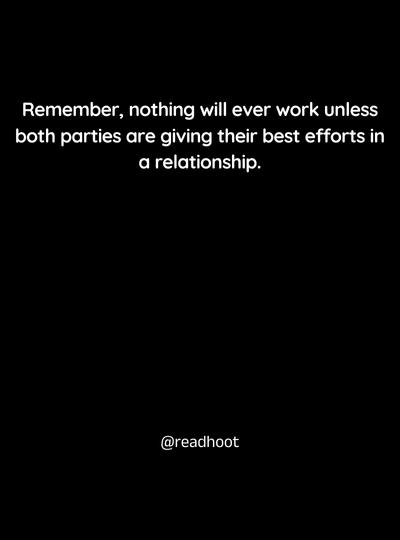 Efforts in Relationship Quotes To Be a Better Partner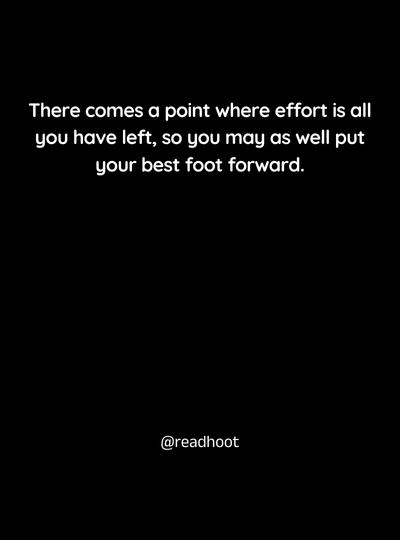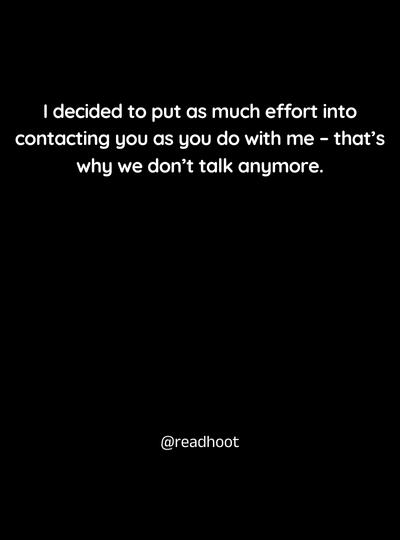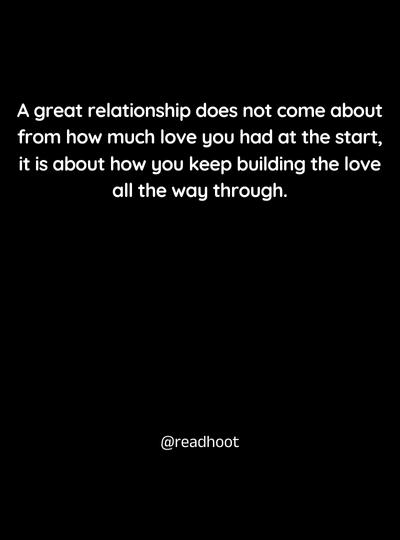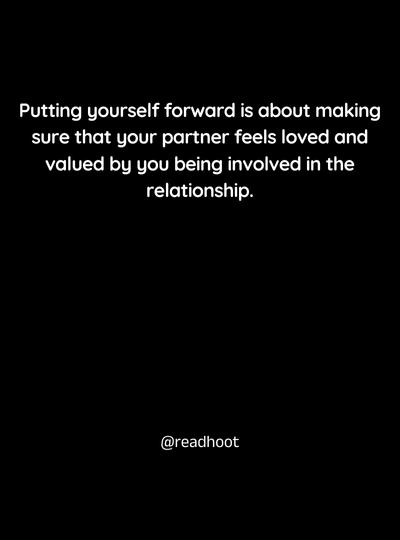 No time and effort in relationship quotes
If you put the proper amount of time and care into your relationship, it will blossom into something beautiful.
Hate is infectious, but so is love, the difference between the two is one takes effort and the other one doesn't.
Everybody needs a partner to stand right by their side. Not only down for the good times. But also down through the bad times.
All relationships have one law. Never make the one you love feel alone, especially when you're there.
There's nothing worse than putting all your effort into doing everything right for someone you love and having it end up all wrong.
Make every effort matter, and always make the following effort better than the last one.
The right person will pursue you with clear intentions, have upfront communication, consistent effort, and never would lead you on.
No matter how much effort you put in, some people just won't appreciate it.
If you're always the one putting in less effort then don't expect the relationship to last.
If someone believes you are worth the effort they will make the effort.
And in putting effort, you double the value of the things that you do, it is going to be okay too.
Everything one does is just another effort to be understood by someone a little bit more.
It also takes conscious effort and decision to choose to love.
If you want to be in my future, make an effort to be a part of my present, or all you will ever be is someone from my past.
If you are not willing to put in the effort, don't expect it in return.
People put so much effort into starting a relationship and so little effort into ending one.
If someone believes you are worth the effort they will make the effort.
Remember that the best relationship is one in which your love for each other exceeds your need for each other.
Stop putting an effort into those who show no effort towards you. There's only so much you can do before you're wasting your energy and time.
The truth is: everybody is going to hurt you. You just got to find the ones worth suffering for.
In today's world, options are everywhere. It takes a great effort to stay faithful, continue to honor your commitment, and do the work it takes to keep your relationship strong.
Don't expect a man will try any harder to keep you than he did to get you.
It's a beautiful feeling when you know that someone is making an effort just to make you smile.
5 Ways to Put Effort Into Your Relationship
We'll explore five awesome ways to put effort into your relationship and make your bond even stronger. These are tried-and-true methods to keep the spark alive, deepen your connection, and build a love story that will make others green with envy.
But hey, remember, this isn't about becoming relationship superheroes overnight. It's about small steps that make a big difference.
Do things together: Get out there and create epic memories! Plan fun activities that you both enjoy and make it a regular thing. Whether it's hiking, cooking, or binge-watching your favorite shows, doing things together strengthens your bond.
Put your partner first: Show them you've got their back! Be there for them, listen to their dreams and goals, and cheer them on. Your love and support mean the world to them, so make sure they feel it.
Sprinkle some thoughtful gestures: Who doesn't love surprises? Leave sweet love notes, plan a surprise date night, or do something special that'll make their heart melt. These small acts of kindness go a long way in keeping the spark alive.
Let's talk, baby: Communication is key! Open up those lines of communication and have those heart-to-heart conversations. Be present, listen actively, and make an effort to truly understand each other. It's the secret sauce for a healthy and thriving relationship.
Teamwork makes the dream work: Share the load! Help each other out, tackle responsibilities together, and be proactive in making your partner's life a little easier. By being each other's support system, you'll build a solid foundation of trust and appreciation.
Did these quotes about efforts in relationship Inspire you?
Which quote really hit you in the feels? Did any of these words of wisdom strike a chord deep within your heart? Well, hold on tight because getting inspired is just the beginning. The real magic happens when we roll up our sleeves and put those quotes into action.
Efforts in relationships are no walk in the park, but let me tell you, they are totally worth it. So, let these quotes motivate you to make efforts for your loved one.
Whether it's a tiny act of kindness or a grand romantic gesture, each effort you make has the power to strengthen the bond you share with your special someone.
Don't wait around for the perfect moment or the stars to align — Show your partner that they're cherished, appreciated, and loved beyond measure.
Read Next: