How we relate with other people plays a major part in our physical wellness and mental health. This is why it is crucial to learn and practice relationship skills which are: communicating effectively, mindful listening, and having knowledge of yourself in addition to other people whom you may interact with at any point in life. No matter the category of the relationship, how we relate to one another has an impact on social well-being.
In relationships, issues are likely to arise sometimes. This is why it is crucial to seek guidance for the best ways to handle the ups and downs of relationships. For example, marriage requires sacrifices, that is, time, commitment, compliance, and compassion for one another.
Relationship Books That Will Help You Be a Better Partner
Above all, you need to put an effort into relationships for things to work perfectly. How do you do all this? We have made a list of the top best relationship books, that will give you a clear approach and expert guidance on living your best with people around you. Skilled relationship experts have introduced various approaches to how people experience and express love.
1. The 5 Love Languages: The Secret to Love That Lasts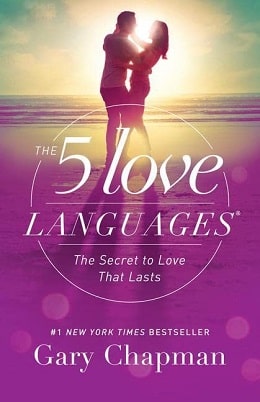 Falling in love is easy, however, how to keep, build and maintain your relationship is the puzzle. The 5 Love Languages, authored by Gary Chapman, expounds on what the five love languages are. The book also shows how understanding what makes your significant other feel loved and appreciated can help. By so doing, you experience deep and richer levels of intimacy with your partner.
Why should you read this Book?
The book offers both realistic and insightful lessons. It helps to echo the complexities of relationships in the current times. Reading this book will help you discover the recipe, that has revamped billions of relationships across the world.
It is a fast-read book, with practicable applications that one can apply in their relationships. With this book, you do not need any other therapeutic support.
2. Mating in Captivity: Reconciling the Erotic and the Domestic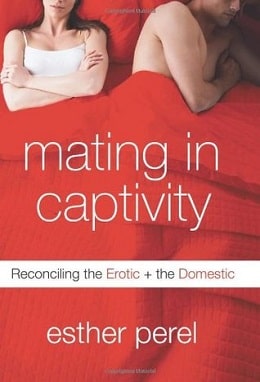 The book is authored by Esther Perel. Mating in Captivity expounds on the best sex guidance that a couple needs to overcome sexual barriers. It shows these barriers can ruin sexual desire in people and remedies that you and your spouse should use to enjoy physical and passionate intimacy.
The author informs the readers that love is a vessel that accommodates security and responsibility. She further continues to teach readers that marriage is not the end of romance.
Do you know why you should read this book?
For those who may think it is impossible to keep the love fire burning, psychotherapist Esther Perel, tells us that marriage, being in a demanding work environment, or even having kids, should not prevent spouses from having a physical connection. The book is about adjusting family life and sexual attraction while initiating intimacy or rekindling the bond both in and out of the bedroom.
3. The Seven Principles for Making Marriage Work: A Practical Guide from The International Bestselling Relationship Expert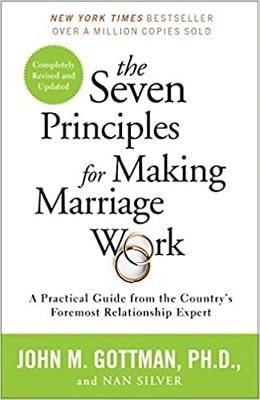 This book is essentially a strategy for how marriages should operate. John M. Gottman, one of the most famous specialists in marriage, offers you an outline of the actions, and expertise that leads couples to attain a peaceful and enduring relationship. In the book The Seven Principles for Making Marriage Work, Dr. Gottman breaks down all the customs of matrimony and well-established a plan for rectifying the habits that lead to many marriages falling apart.
Why you should read this book?
The book is not only a master plan to help people in marriage, but it also helps those who are in committed relationships. The Seven Principles for Making Marriage Work teaches couples new techniques for solving relationship issues, practicing mutual understanding, and achieving admirable levels of love.
Gottman offers effective strategies to help couples collaborate more adequately to solve any problem, whether sorting out issues related to money, religion, s*x, or anything else that may arise.
4. Loving Bravely: 20 Lessons of Self-Discovery to Help You Get the Love You Want
Loving bravely, authored by Alexandra H. Solomon is an excellent guidebook for those who are contemplating or committed to intimate relationships. It is a realistic and encouraging book that can guide you through the steps toward brave and intimate love.
Psychologist and relationship expert Alexandra, introduces the concept of self-awareness, strengths, and weaknesses in relationships.
Why you should read this book?
It helps you as a reader, be a better individual sentimentally and logically, and moreover, to be a good companion to your partner. The book will provide directions for identifying behavior and choice patterns, this will assist you to get an amazing partner. Also, you will manage to maintain a strong and beneficial relationship.
5. Raising Good Humans: A Mindful Guide to Breaking the Cycle of Reactive Printing and Raising Kin, Confident Kids
The book contains knowledgeable skills you can apply when raising or bonding with your children. Being a parent is demanding and for us to have a charitable world that involves: offering food or money and helping those who are homeless, we need to raise our children to be kindhearted, collaborative, and confident. Raising good humans authored by Hunter Clarke-Field will guide you to on how to cultivate respectful communication
Why you should read this book?
As a parent, your kid's behavior can prompt you to react irrationally. But this is not, as it turns out, always the best decision. For us to raise kind kids, we need to be their role models so that they can emulate good traits like effective conflict resolution and empathetic listening.
6. Attached: The New Science of Adult Attachment and How it can help you Find-and Keep-Love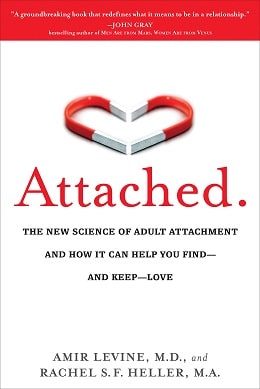 The book interprets how arguments may be present in the relationships we seek out and how they can impact relationships positively or negatively. Attached, authored by Amir Levine and Rachel Heller, theoretically explains why some people tend to navigate relationships smoothly, although several find it more difficult. It is a pioneering book that reappraises what it takes to be in a relationship.
Why you should read this book?
This could be a must-read book for you, it trains readers about how to assess different forms of attachments. The book instructs you on steps of determining the type of attachments you and your partner follow, while additionally showing us the plan and strategies to building stronger and fulfilling connections with those people we love.
7. Married Roommates: How to Go from A Relationship That Just Survives to A Marriage That Thrives
Married roommates, is one of the most popular relationship books in the market today and it is written by Talia Wagner and Allen Wagner. Both of them are not only marriage therapists but also relationship experts. The authors help couples improve their relations through efficient skills in communication.
There is nothing as important in relationships as effective communication between the people in the relationship. The book is full of concise and practical strategies that will assist and sharpen your and your spouse's communications to have and enjoy a healthy relationship.
Why should you bother reading this book?
The book provides an easy guide of useful skills that couples can emulate to create the relationship that they both want. These tools and techniques will show you how to improve communication, increase gratitude and interest and learn to reconnect with your partner.
It will also help you redeem your marriage by learning how to: Communicate efficiently without making assumptions but rather understanding one another. In addition to this, you also learn how to resolve conflicts by avoiding fights and escalations, gain tools to improve respect towards your mate, and most importantly make time for each other and work together.
To Sum It Up: Best Relationship Books
A relationship is a union between two or more people. For relationships to take the right direction and also have positive impacts on us, we need to work on steps to better our connection and relations with other people. Sex and relationships among couples have taught us that individuals' actions can affect marriage and by reading the books listed above, you can be able to tell when your relationship is on firm ground or if things are not working out.
The books also educate us on why it is essential to communicate effectively, consider other people's feelings, and opinions, and be warmhearted and thoughtful of our deeds to ensure fairness and love prevail in the community we are in and all over the world.