Let's talk about a fundamental truth: lying in a relationship is a recipe for disaster. It's like adding a poisonous ingredient to a once-delicious dish, slowly eroding the trust and intimacy that form the very foundation of love. Also, you should grab a relationship book from this list for a healthy relationship.
Picture this: you're standing at a crossroads in your relationship, where trust hangs by a thread, and the weight of deception threatens to pull everything apart.
As someone who's been there, let me take you through the heartfelt words of quotes about lies in relationships.
This is not just a collection of words, but a personal exploration that sheds light on the complexities of deceit and offers glimpses of hope for finding truth and rebuilding trust.
Read Next:
Quotes About Lies in Relationship You Can Relate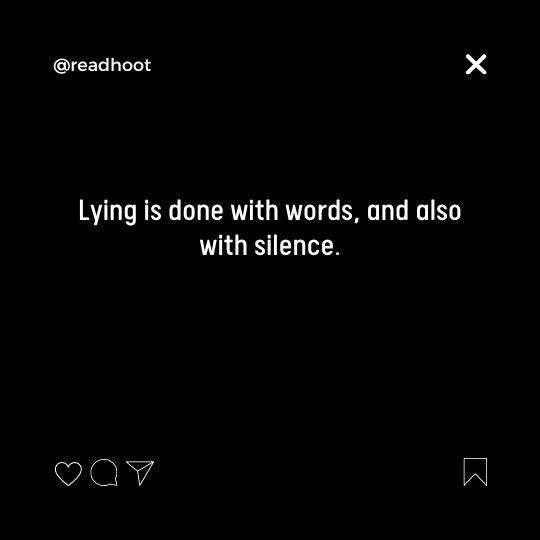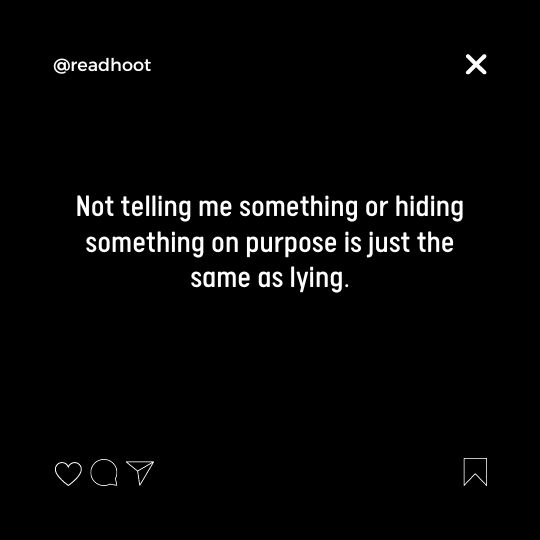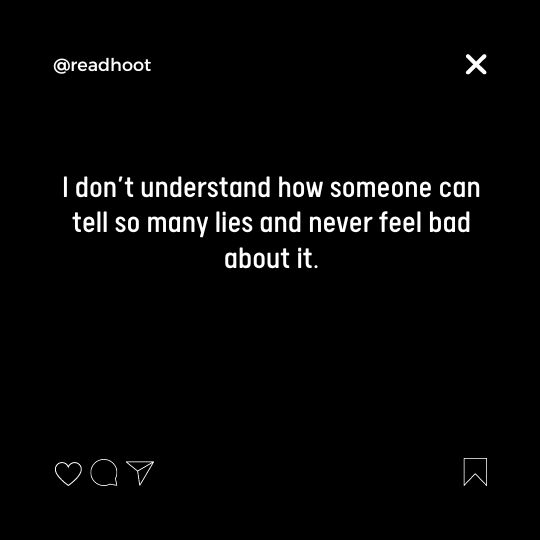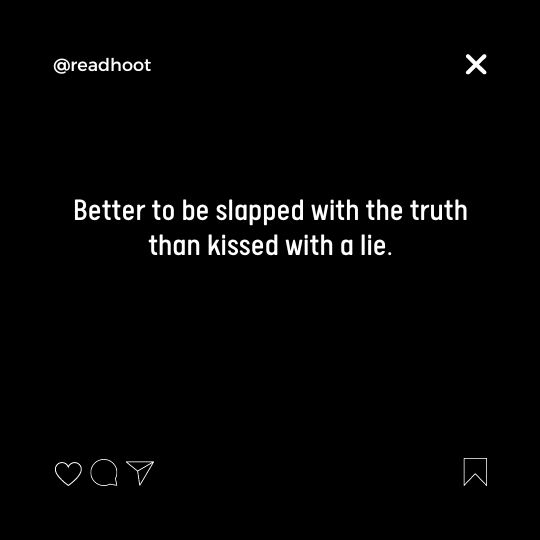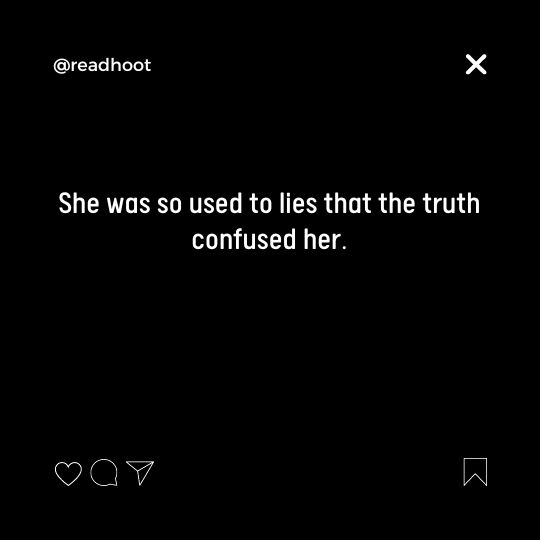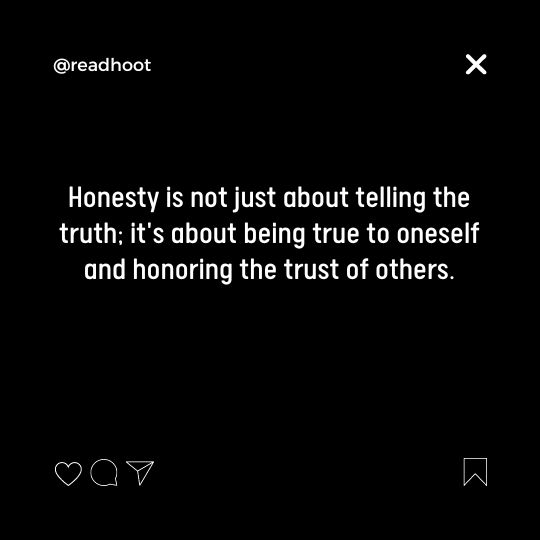 Deep Quotes About Lies In Relationship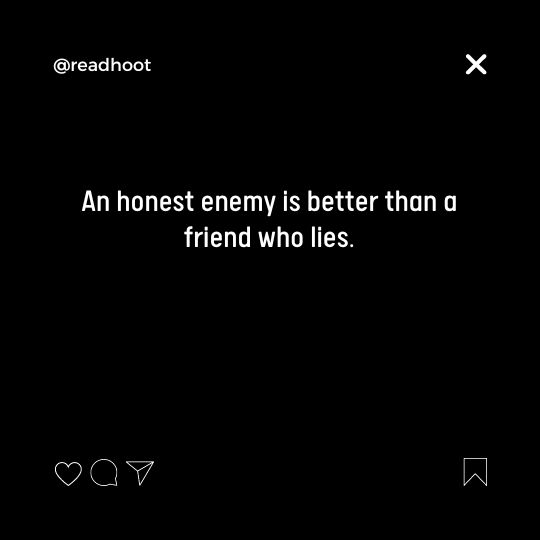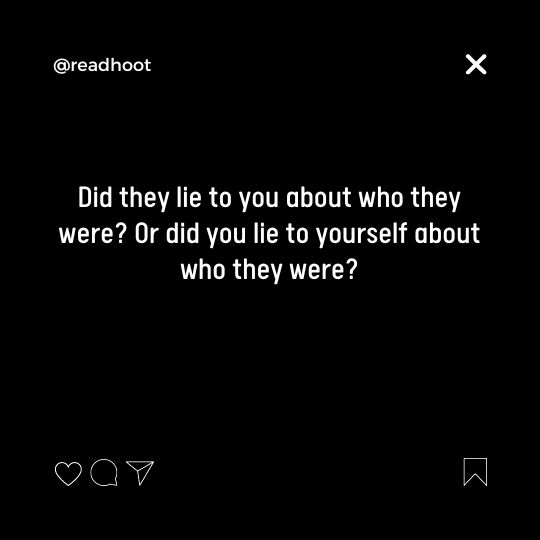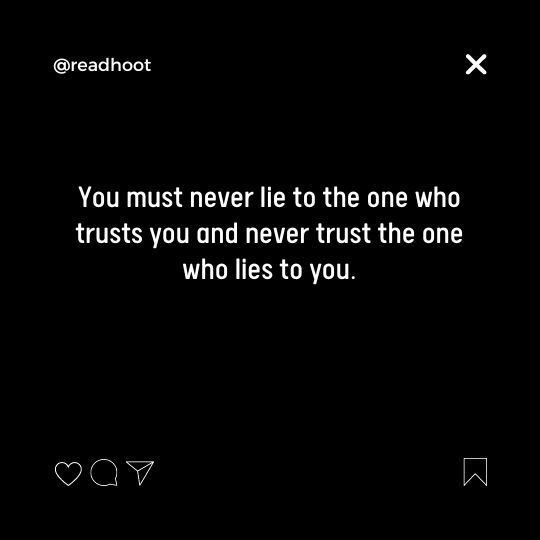 Quotes About Liars in a Relationship
Never argue with someone who believes their own lies.
Trust takes years to build, seconds to break, and forever to repair.
Honesty may be uncomfortable at times, but it paves the way for genuine connection and fosters a relationship built on trust and authenticity.
A healthy relationship thrives on open communication and honesty; lies only serve to poison the waters of love.
If what he said was the truth, it broke her heart. If what he said was a lie, it was broken anyway.
Lies breed suspicion, erode intimacy, and ultimately lead to the demise of even the most seemingly perfect relationships.
Lies may make the heart feel lighter in the moment, but they weigh it down in the long run.
The truth may be painful, but it is the only path to true intimacy and genuine love.
Honesty is the oxygen that keeps a relationship alive and vibrant; without it, the connection withers and dies.
I want a relationship where everyone is like "damn, they're still together?
Dishonesty Quotes in Relationship That You Must Read
Lies will always come back to haunt the liar, poisoning the very foundation of their relationships.
If the words don't add up, it's usually because the truth wasn't included in the equation.
One lie enough to question all truths.
The saddest thing about betrayal is that it never comes from your enemies.
In a relationship you don't lie and keep secrets. You're in a relationship to grow closer, not hide things and ruin trust.
A lie may seem convenient in the moment, but it carries the heavy price of shattered trust.
Over time, any deception destroys intimacy, and without intimacy couples cannot have true and lasting love.
A relationship built on lies is like a house of cards, one gust of wind and it all comes crashing down.
Lies may provide temporary comfort, but they leave a trail of destruction that can never be fully repaired.
A lying man will never be able to handle an honest woman.
Wrapping up:
Remember, the impact of lies in relationships goes beyond the immediate hurt; it erodes the very essence of love and connection.
By embracing the wisdom within these lies in relationship quotes, we can cultivate relationships based on trust, authenticity, and mutual respect.
If you've been hurt by lies in your own relationship, take solace in the fact that healing and growth are possible.
Remember that you deserve love, respect, and honesty in your connections. Use the lessons from these quotes as stepping stones toward building a stronger, more authentic bond.
Read Next: