Have you ever experienced a friendship that feels so deep and meaningful that it's almost like having a sister by your side? A bond that goes beyond friendship and transcends into a realm of unbreakable connection?
These friendships, where friends become like sisters, are truly extraordinary and deserve to be celebrated with these Friend Like Sister quotes.
Imagine having someone in your life who understands you like no other, who supports you through thick and thin, a partner in crime all rolled into one, and who celebrates your joys as if they were their own. This is the essence of a friend like a sister.
See also:
In this article, we're going to celebrate these incredible friendships by sharing some amazing best friend like sister quotes that perfectly capture the bond between friends who are like sisters.
Friend Like Sister Quotes That Reflect Sisterly Connections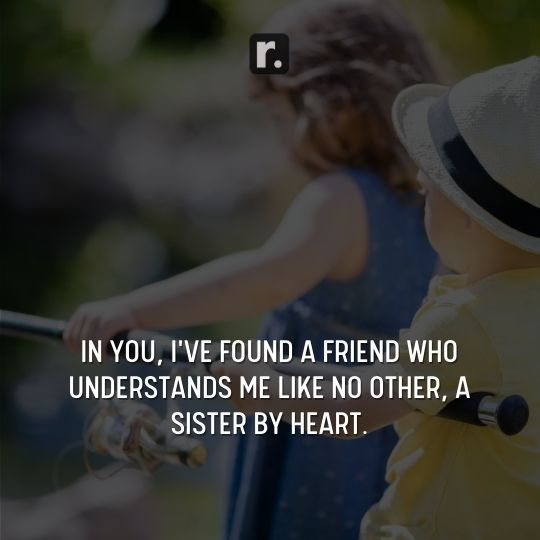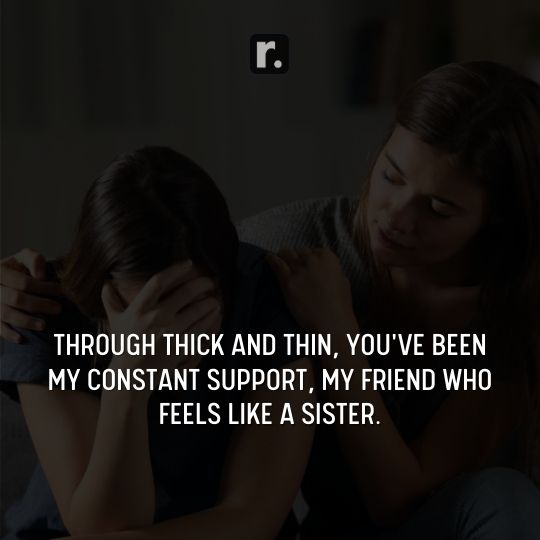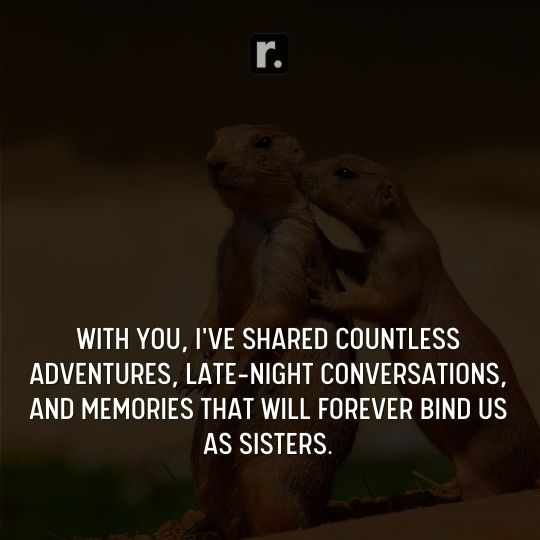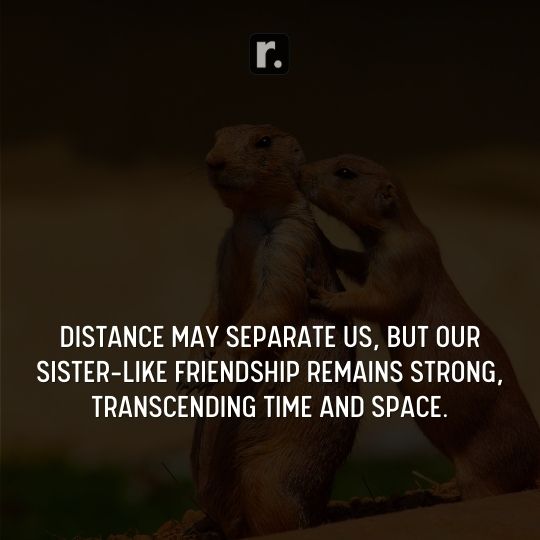 Friend As Sister Quotes You Can Relate
Best Friend Like Sister Quotes and Sayings
Not sisters by blood but sisters by heart.
The most important thing in life is to have a friend who acts like a sister.
You are not my sister but more than a sister.
You're my partner in crime, my confidante, and my sister from another mister.
In you, I found a friend who knows my flaws and loves me unconditionally—a sister by choice.
We may not have grown up together, but our friendship has made us sisters at heart.
Friends like you are rare gems, the sisters I never knew I needed in my life.
Through thick and thin, we've created a bond that goes beyond friendship—you're my soul sister.
Distance may separate us, but our sister-like friendship remains unbreakable.
We may not share genes, but we share a love that runs deeper than blood—a sisterhood of the soul.
You've seen me at my best and my worst, and you've stood by me like a true sister would.
Our friendship is a treasure, a sisterhood that adds richness and depth to my life.
With you, I can be my truest self, no masks or pretenses—a sisterly connection that is pure and authentic.
Sisters are like stars. You may not always see them, but you know they're always there.
A sister is a forever friend, a confidant, and a partner in crime.
Friends come and go, but sisters are forever.
Sisters are the perfect blend of childhood memories and lifelong friends.
Sisters are different flowers from the same garden, growing together through the seasons of life.
A sister is someone who knows you inside out, yet loves you unconditionally.
A sister is a built-in best friend, ready to listen, support, and laugh with you at any moment.
In the garden of life, sisters are the most beautiful blossoms, sharing laughter, tears, and secrets.
Sisters make the best partners in crime, creating memories and mischief that last a lifetime.
A sister is a treasure trove of shared experiences, laughter, and love, a lifelong companion on the journey of life.
Wrapping up:
Did you find these "Friend Like Sister Quotes" relatable? We hope they brought a smile to your face and reminded you of the amazing friends who feel like sisters in your own life.
Now, it's your turn! We would love to hear about your own experiences with friends who feel like sisters.
We hope these quotes have inspired you to celebrate the unbreakable bonds of friendship and appreciate the incredible friends who make life brighter.
Don't forget to share your thoughts and experiences in the comments below. We can't wait to hear from you!
Read Next: