As humans, we are constantly seeking inspiration and guidance on our journey through life. We look to the great thinkers and teachers of the past for wisdom and insight, hoping to gain new perspectives to help us navigate the present challenges.
One such teacher is Miyamoto Musashi, a famous Japanese swordsman, and philosopher who taught people how to be better at many things, like fighting and thinking. From the importance of discipline and integrity to the power of intuition and minimalism, Musashi's teachings are as relevant today as they were centuries ago.
In this article, we'll explore some of Miyamoto Musashi's most famous quotes, and delve into the deeper meanings behind his words.  We'll explore ideas like honesty and discipline, trusting your instincts, and focusing on important matters.
You can also take a look at the book of five rings quotes.
Who is Miyamoto Musashi
Miyamoto Musashi was a legendary Japanese swordsman and philosopher who lived in the 17th century. He is famous for his unique fighting style and his teachings on strategy and philosophy, which have been influential in many fields, including martial arts, business, and self-improvement.
Here are some well-known facts about Musashi:
He was born in 1584 in the Harima Province of Japan, and his birth name was Shinmen Takezo.
He is said to have fought over 60 duels in his lifetime, winning all of them.
Musashi developed a unique style of sword fighting known as "Niten Ichi-Ryu" which involved the use of two swords.
He wrote "The Book of Five Rings" a classic text on strategy and martial arts, which is still studied by martial artists and business leaders today.
Musashi retired from dueling in his later years and became a Buddhist monk, dedicating himself to meditation and spiritual practice.
He died in 1645 at the age of 61.
Famous Miyamoto Musashi Quotes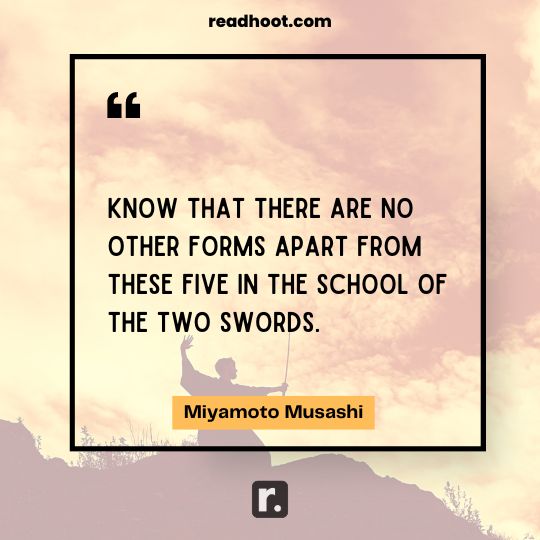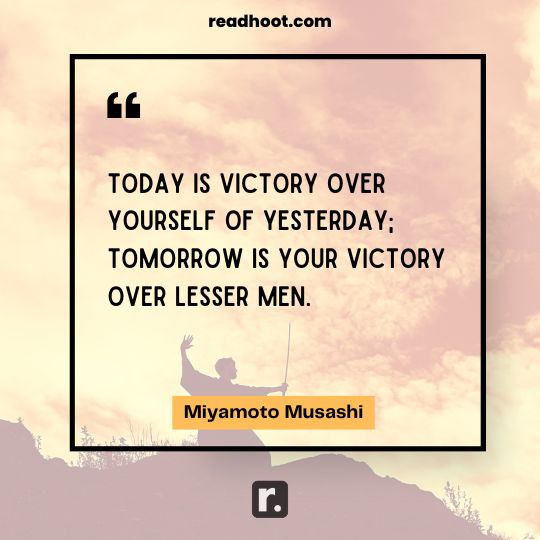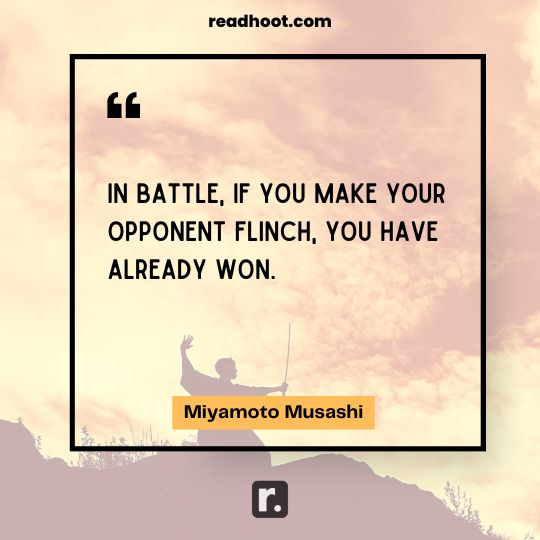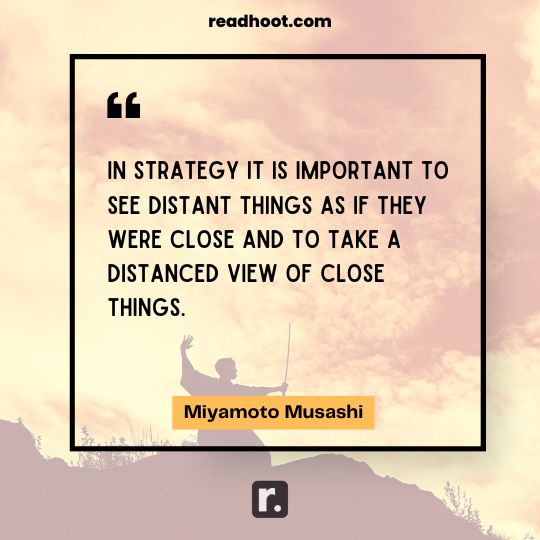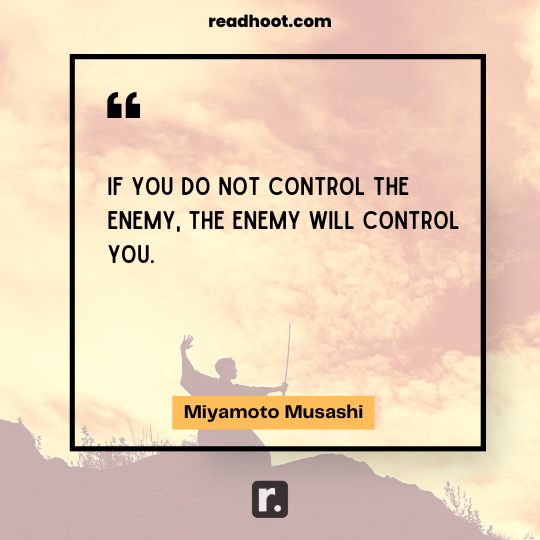 Inspiring Miyamoto Musashi Quotes
Did you find Miyamoto Musashi quotes inspiring?
Did you find Miyamoto Musashi's quotes inspiring? Which ones resonated with you the most? Perhaps you found a new perspective on strategy, martial arts, or life that you hadn't considered before. Or maybe you feel motivated to apply his teachings to your own pursuits and challenges.
Whatever your takeaways may be, I invite you to reflect on them and share your thoughts in the comments below.
As Musashi wrote, "Do not let your mind be clouded by things unnecessary. Simplify your life and remove distractions." Take a moment to think about the lessons you learned from these quotes, and consider how you can apply them to your own life.