When it comes to inspiring quotes, few people can match the timeless wisdom of Eleanor Roosevelt. Her remarkable life and legacy have left an indelible mark on history, and her powerful words continue to resonate with people around the world.
From keen observations on human nature to motivational calls to action, Eleanor Roosevelt quotes continue to resonate with people of all ages and backgrounds
In this article, we'll take a closer look at some of Eleanor Roosevelt's most well-known and motivational quotes, exploring the enduring insight they offer.
Who is Eleanor Roosevelt
Eleanor Roosevelt was a prominent and influential figure in American history who served as the First Lady of the United States from 1933 to 1945. She was a vocal advocate for civil rights, women's rights, and human rights, and her impact on American politics and society during the 20th century was profound. She was also a skilled diplomat, author, and public speaker, and is widely regarded as one of the most respected and admired women in American history.
Here are a few interesting facts about Eleanor Roosevelt:
Eleanor Roosevelt's childhood was difficult despite her privileged background. Her mother and younger brother passed away, while her alcoholic father was mostly absent from her life, leading to emotional trauma.
She was a skilled writer and authored several books throughout her life, including her autobiography "The Autobiography of Eleanor Roosevelt" and "You Learn by Living."
During World War II, Eleanor Roosevelt visited troops overseas and served as a goodwill ambassador for the United States.
After her husband Franklin D. Roosevelt's death in 1945, Eleanor Roosevelt continued to be active in politics and served as a delegate to the United Nations, where she helped draft the Universal Declaration of Human Rights.
Famous Eleanor Roosevelt Quotes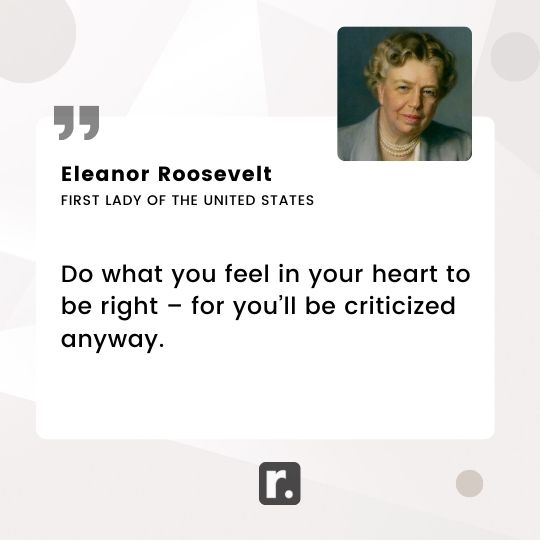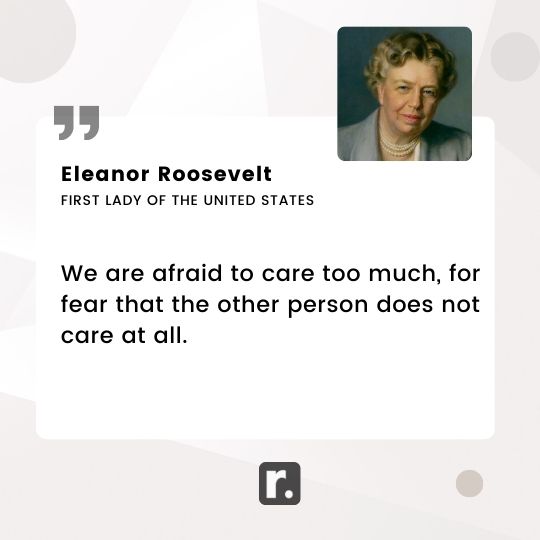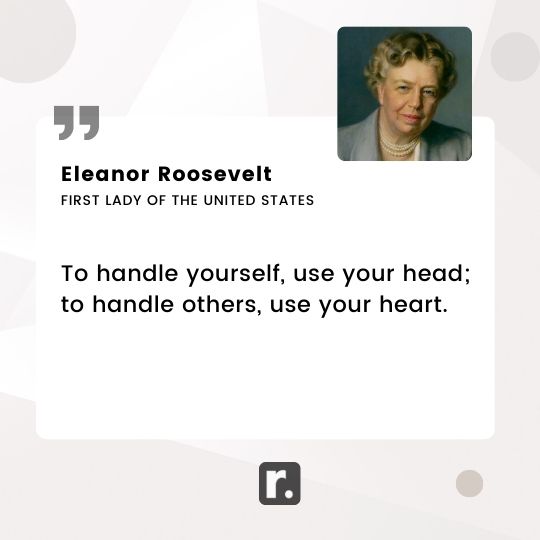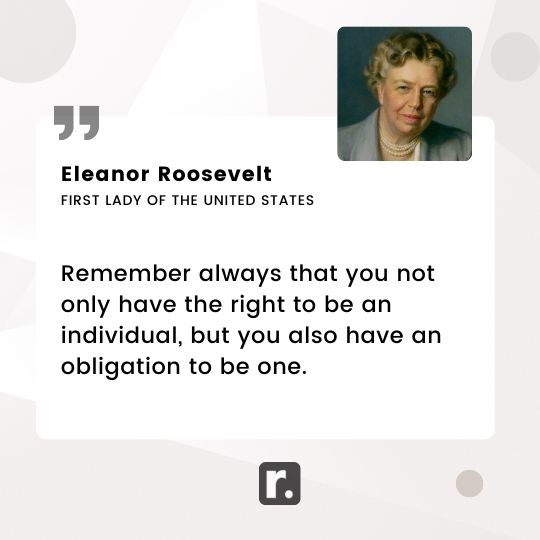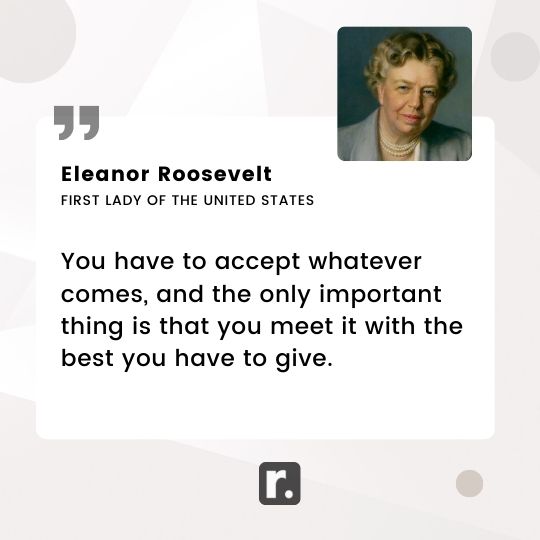 Inspiring Eleanor Roosevelt Quotes to Live by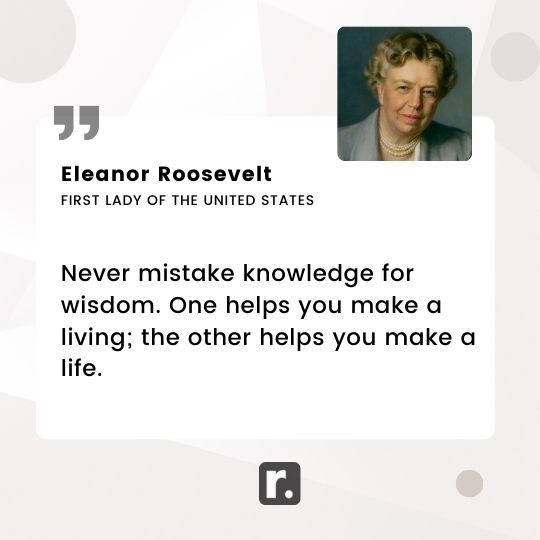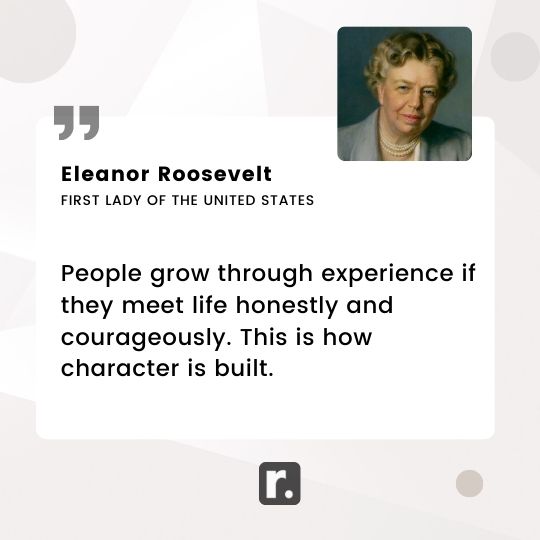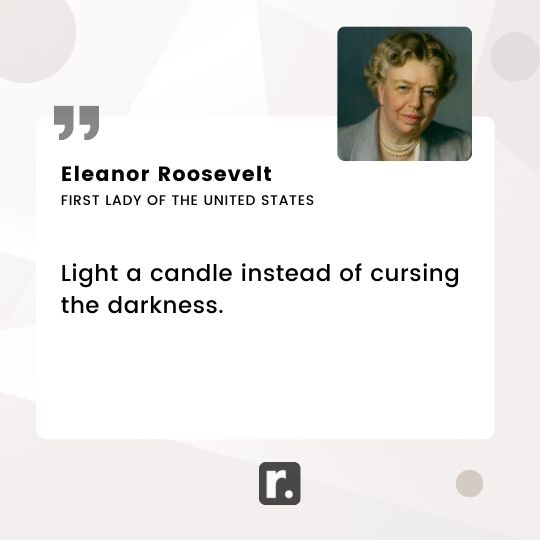 Did you find these quotes by Eleanor Roosevelt inspiring?
We hope these quotes by Eleanor Roosevelt have left you feeling inspired and motivated. Her words serve as a powerful reminder that we all have the potential to make a positive impact, regardless of our circumstances.
By sharing her inspiring words with others, we can help spread her message of hope, courage, and compassion to inspire future generations of changemakers.