While we survive our 20s in making a career and exactly figuring out what we want to be – and the post-30 stage seems to be more difficult as one has to grow more superintend and take life a little more seriously.
Sometimes it can be really easy to just get caught up in the stream of all the new releases and hyped books, you kind of forget about all the older books or classic ones that really fun to read. There's always gonna be more books that you want to read before 30 than you can read, there's also a saying that goes "So many books so little".
Anyways, at the beginning of the year 2022 I actually made a list for myself of books that I wanted to read in my 20s or once in life but I never really shared it online so I thought it would be fun to write about it – may be it will inspire you to also make a similar books bucket list.
Must Read Books Before You Turn 30
I've rounded up some of the selected books that everyone should read before turning 30. The wonders of these list books are endless – they teach you to eliminate your stress, increase your happiness, boost your intelligence and master your thought process that is more important in your 20s. Even if you are not the biggest fan of reading, you can bet on these books as they are very beginner-friendly – some are well-known classics, others are modern giants.
1. How To Fail at Almost Everything and Still Win Big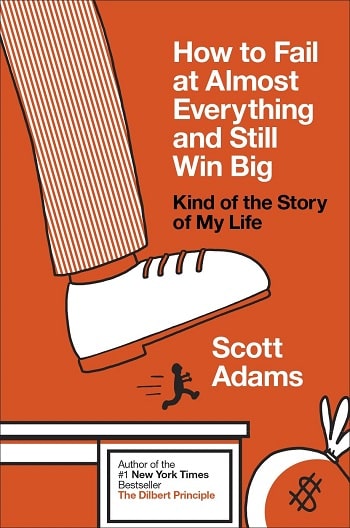 The author of this book Scott Adams has failed at more things than anyone you've ever met or anyone you've even heard of. So how did he go from helpless office worker and serial failure to the creator of Dilbert, one of the world's most famous syndicated coming strips, in just a few years?
Well, in How to Fail at almost everything and still win big, Adams shares the game plan he's followed since he was a teen: invite failure in, embrace it, then pick its pocket.
He mentions in this book that No career guide can offer advice that works for everyone, your best bet is to study the ways of others who made it big and try to obtain some strategies that make sense for you.
---
2. The Art Of War
A well-known philosopher Sun Tzu the author of this book discovers the spirituality strategies for peacefully resolving conflicts in this masterpiece. This book will teach you to conquer your opponents and gain a loyal following.
You would be surprised to know that this book is written in the 5th century BC, almost twenty-five hundred years ago. Also, you'll really love the fact that much of the insights can be used in today's madly competitive corporate scenarios as well. If you want to be a leader or politician then this book is must read for you.
---
3. Emotional Intelligence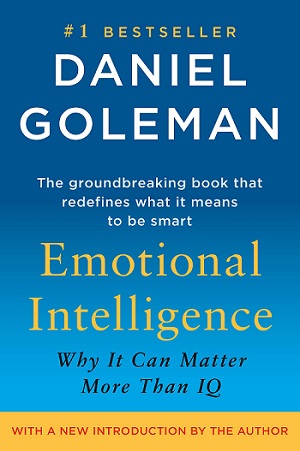 This visionary book by Daniel Goleman could be a life-changing book for you as it teaches a roadmap of practical steps for living better, both within ourselves and with those around us, and understanding the human condition.
He easily explains why we developed certain emotions such as anger, joy, stress, and fear during the course of evolution. Then he indepthly illustrates the limbic system (emotional center in the brain) which is very insightful. However, you might consider skipping this part if you're not into scientific explanations. The second part of the book is my favorite and most practical as the author introduces five major skills related to emotional intelligence.
---
4. How To Be Interesting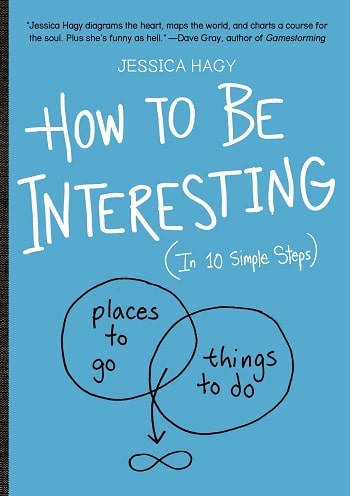 If you're a person who craves inspirational and motivational material for living a meaningful life and enjoyable, then you must read this book before you turn 30. If you've come across Jessica Hagy's work the author of this book then you'll know what to expect. As the book will make you laugh and some chapters might make you think, nearly every page of this book will make you smile.
Usually, I hate reading self-help books for some reason but this one made me feel extremely confident and gave many honest answers on what you should do to be more interesting. I actually read this book twice this summer, and every session felt very encouraging, and a little empowering. At first, I was embarrassed to pick up this book cause I don't want people to think that I'm a boring dud that needs a book called "How to be Interesting" but yeah I picked up anyway and hide it in my drawer.
---
5. Surrounded By Idiots
The book categorizes the four types of human behavior as Red behavior, yellow behavior, green behavior, and blue behavior. The author also gives examples of these personalities and which personalities go along and how can one kind be misunderstood by another.
You will really love this book even if you're not into reading much because it's a really insightful read and will probably make you laugh a lot as you discover why you behave in certain ways and also start recognizing traits in other people around you.
---
6. Master Your Emotions
Understanding how negative feelings and emotions work is the first step to a happier life. But how we reprogram those emotions and turn them around is the key that we need to learn from this book. I would strongly recommend everyone to read this book for some reasons like the practices are quite simple to put into also you would have a better knowledge of yourself and your emotional system.
What I learn from this book is that our emotions are neither bad nor good. It's what you interpret them to be.
Wrapping up: Books to read before turning 30
That's it, the list can go on with more books that you must read in your 20s to shape your life. Well if you're still confused as to where to start I would personally recommend reading "Master Your Emotions" cause once you learn to control your emotion then you control anything that happens to you.
Do you have any suggestions that could fit into this book list? if yes then comment down your favorite book.