Looking for John Steinbeck quotes that are sure to leave a lasting impact? If so, you're in the right place. John Steinbeck was a master of crafting sentences that could capture the essence of the human experience and resonate with readers for generations.
In this article, we'll explore some of the most memorable John Steinbeck quotes and the timeless wisdom they offer.
Read Also:
Who is John Steinbeck
John Steinbeck was an American writer and novelist who is widely regarded as one of the most influential writers of the 20th century. Steinbeck is best known for his novels such as "The Grapes of Wrath" which won the Pulitzer Prize, and "Of Mice and Men." His works often dealt with themes of poverty, social injustice, and the struggles of the working class.
Here are some well-known facts about John Steinbeck:
Steinbeck was born in Salinas, California, in 1902, and he grew up in a rural setting that would later inspire much of his writing.
Steinbeck's breakthrough novel, "Tortilla Flat," was published in 1935 and won him critical acclaim.
The Grapes of Wrath," Steinbeck's novel about the struggles of migrant workers during the Great Depression, was published in 1939 and won both the National Book Award and the Pulitzer Prize.
Steinbeck passed away in 1968 in New York City at the age of 66.
Most Famous John Steinbeck Quotes
John Steinbeck Quotes About Life, Love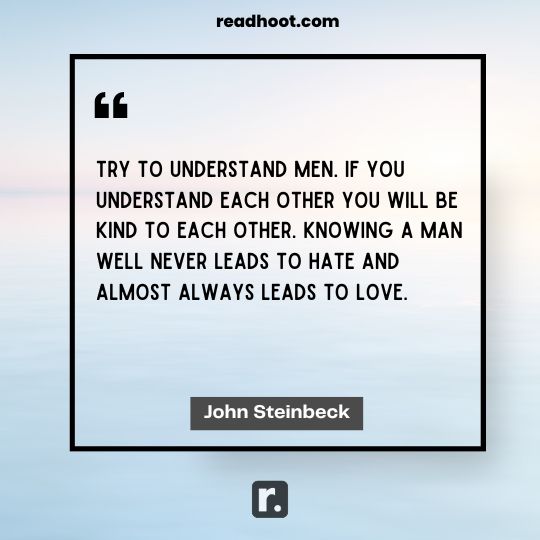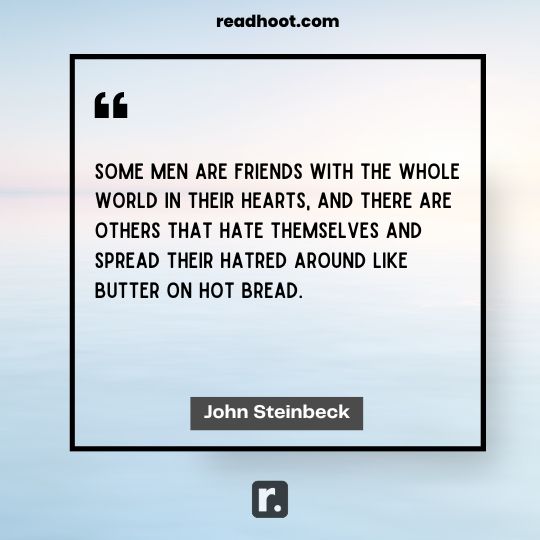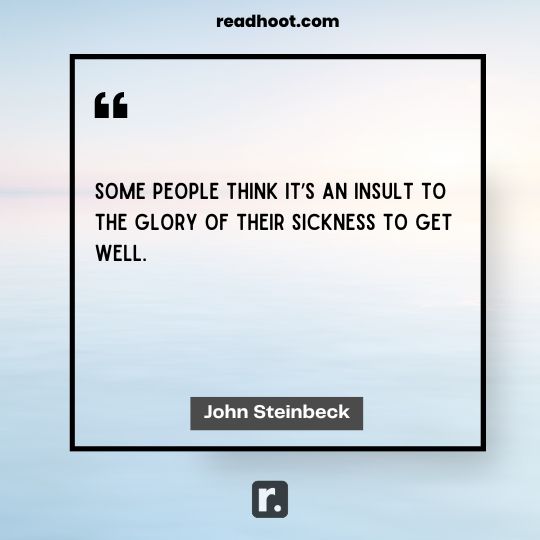 Inspirational John Steinbeck Quotes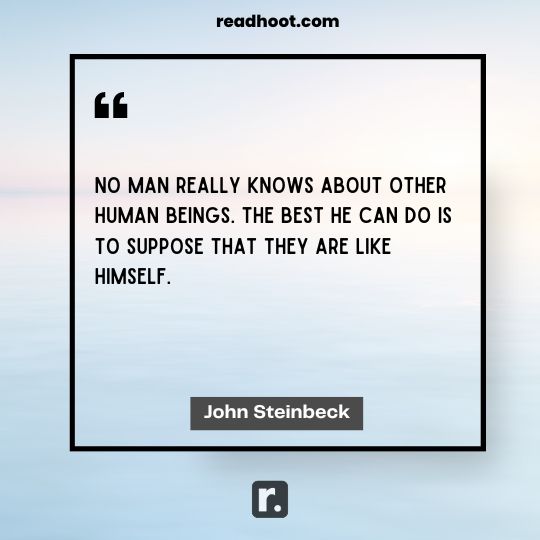 His ear heard more than what was said to him, and his slow speech had overtones not of thought, but of understanding beyond thought.[/alert-warning]
Most famous books of John Steinbeck
In addition to unforgettable quotes by John Steinbeck, he is also renowned for his novels that capture the struggles and triumphs of the human experience. Whether exploring the hardships of the Great Depression or the complexities of human relationships, Steinbeck's works have left a lasting impact on readers around the world. Here are some of his most famous books:
Cannery Row
The Pearl
The Red Pony
Tortilla Flat
In Dubious Battle
The Winter of Our Discontent
Each of these books offers a unique perspective on the human condition, and reading them can be a transformative experience.