Many people tend to be self-absorbed nowadays, these people seem to constantly make everything about themselves, with little to no regard for others. They seem to forget that we should show them respect and pay attention to the people around us.
However, being self-centered can be a good thing from time to time, like think about it more in the self-esteem sense. Like when you avoid being around someone who is quite draining.
They say,
"Everyone is self-centered, to a degree. We need self-centeredness just to maintain our ego strength. Establishing healthy boundaries is key when dealing with self-centered people because in many cases, you might be dealing with family and friends. You're not just going to dismiss them. So, you'll need to have a strong set of boundaries in place mainly to protect yourself."
There's no doubt that spending time with someone who's self-centered, whether you're dating them, or friends with them, takes a negative toll. Maybe after reading these self-centered quotes, you would be able to remind them that the world doesn't revolve around only one person.
Read more: Toxic Relationship Quotes To Free Yourself and Letting Go
See one you like? Hover above the image, and pin it to one of your boards on Pinterest. This way we'll inspire more people to how to deal with self-centered people.
Self-Centered Quotes To Shape Your Perspective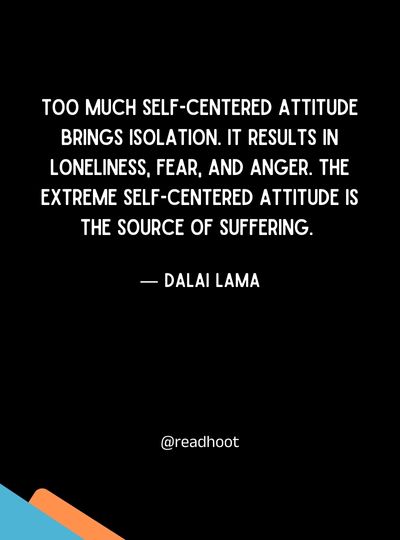 Self-Absorbed Quotes to Help You Vent Your Frustrations